Best beaches near Falmouth
31 August 2022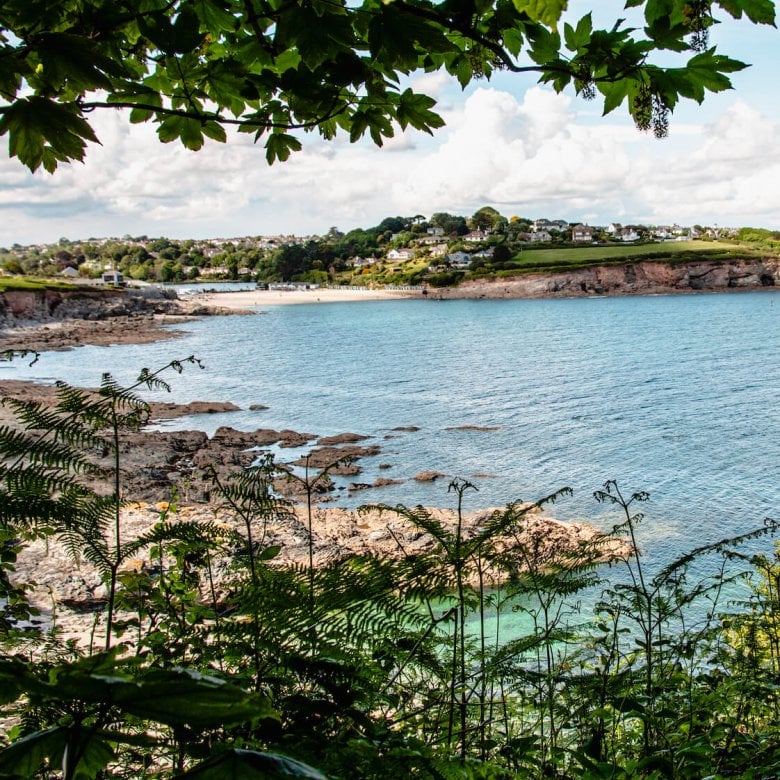 Swanpool beach framed by trees
Castle Beach 
Just up the road from Gylly is Castle Beach, which is situated just below the Tudor landmark of Pendennis Castle. Colourful beach huts line the seafront; a mixture of sand, shingle and rock make it an excellent beach for rock pooling, snorkelling or diving. Castle Beach Café also serves delicious coffee and homemade cakes for a post-swim treat. 
Swanpool Beach
Swanpool Beach is a sandy/shingle cove that is located just on the outskirts of Falmouth. Although not a lifeguarded beach, Swanpool is considered a safe swimming beach due to its shielded location. A range of water sport activities are available through Elemental UK so you can try your hand at everything from kayaking and coasteering to windsurfing and even raft building!
A visit to Swanpool wouldn't be complete without a trip to the beach café to try their selection of 'Quirky' hot chocolates and ice creams, with flavours living up to the name. Just behind the beach is Swanpool Lake Nature Reserve, which is home to an abundance of animal and plant life – you may even spot a kingfisher! 
Maenporth Beach
Located two miles south of Falmouth, Maenporth Beach is a small, gently sloping cove that is perfect for swimming, rock pooling and fishing. The beach café offers a delicious takeaway menu of breakfast baps, sandwiches, burgers, cakes and ice creams.
With towering pine trees framing the beach, you can enjoy spectacular views across to Falmouth Bay and Pendennis Castle. There are also picturesque walks along the coast to the Helford River.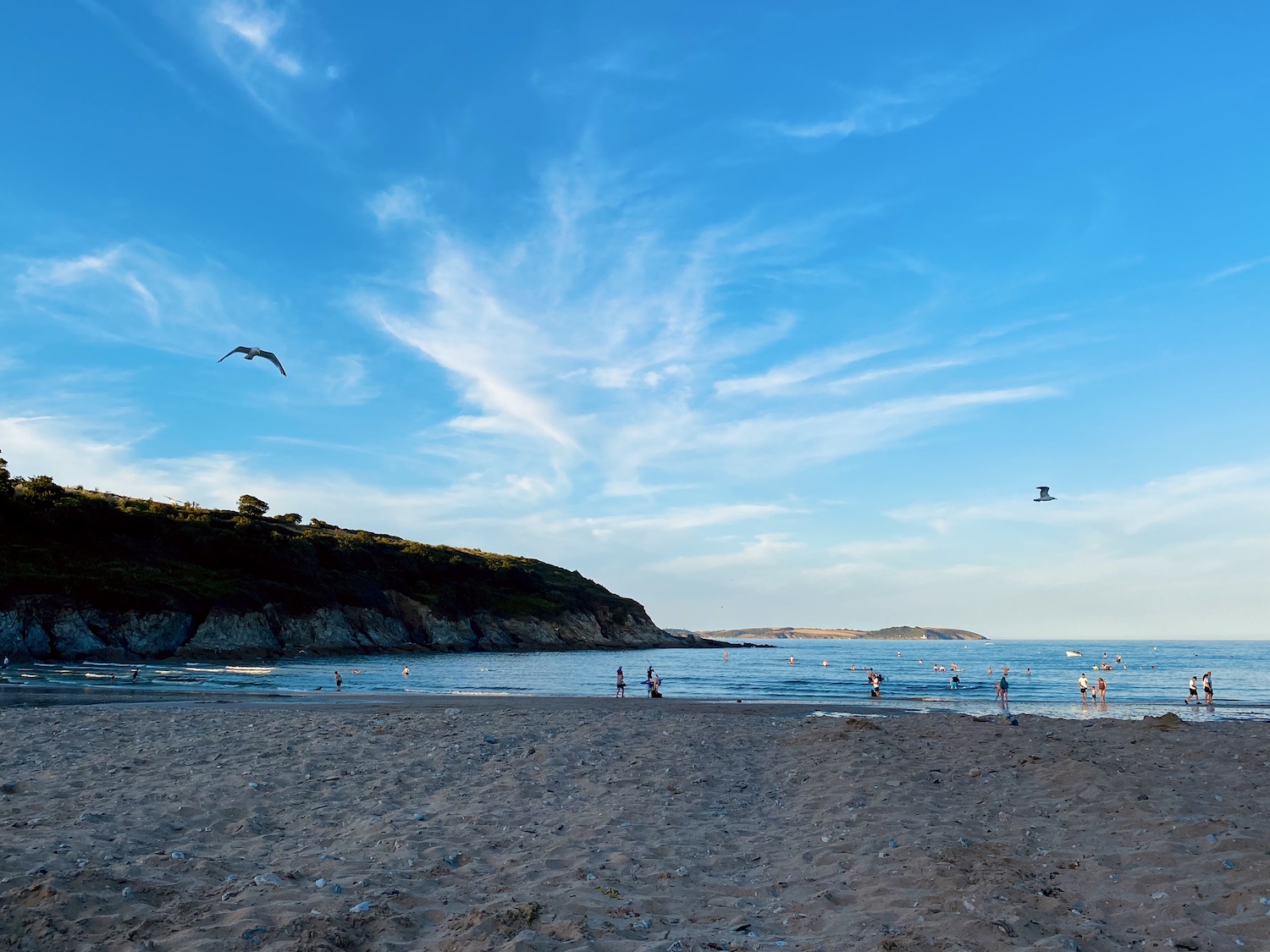 Helford Passage Beach
The Helford River is just around the headland from Falmouth and is regarded as one of the most timeless and beautiful areas of Cornwall. Helford Passage Beach is on the north bank of the estuary and reveals a small, shingle beach at low tide. A popular spot for sailing, you can hire boats, kayaks and paddle boards from Helford Riverboats. You can also travel on one of Britain's oldest ferry routes, where the Helford Ferry sails from Helford Passage to Helford village, a trip it has been doing for over a thousand years! The historic Ferryboat Inn stands just above Helford Passage Beach and serves a delicious menu of homemade pub classics.
Discover more of Cornwall