Award Win for Design Student
23 September 2019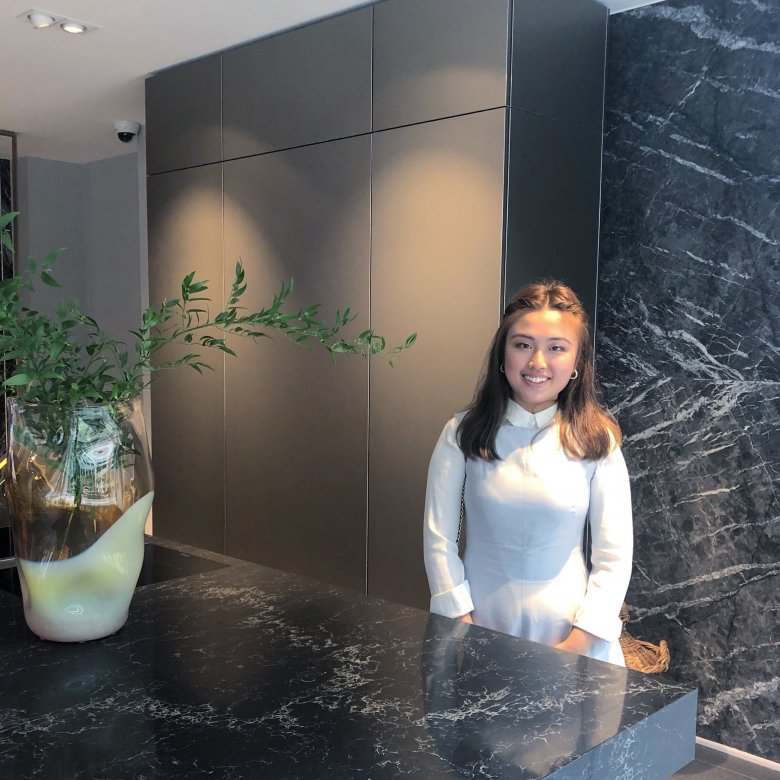 Fiona Poon award win
Fiona at Crawford Partnership
Interior Design student Fiona Poon has won the Public Space Design category in this year's Get me 2 the Top competition.
The competition, run by the Society of British and International Design (SBID), is open to students who are currently enrolled on an interior architecture, interior design or product design course.
Fiona, who has just started her second year, picked up the prize for her hotel concept, which takes inspiration from the Cornish coast. Fiona was awarded an internship with London-based design studio, Crawford Partnership, and her work will feature in the next digital edition of eSociety, the official Interior Design magazine of SBID.
Fiona said: "Thanks to the team for taking care of me during the past seven weeks at Crawford Partnership, this internship is one of my key experiences as a first year student.
"The projects I worked on were both interesting and challenging. They included a residential project for a staircase design, where I got to work with ArchiCAD 3D software, and I now feel more confident to use this in my university projects. I also got involved in meetings and site visits, and spoke to clients. The experience has boosted my passion of interior design and my studies. I appreciate the team giving me the chance to work with them."
Fiona will attend an event in October at the House of Lords, Palaces of Westminster, where she'll be presented with a certificate.
Get me 2 the Top was created to offer students the opportunity to develop key relationships and give them the tools and advice they need to kick-start their careers whilst studying.