Animation Grad Joins American Studio
18 December 2019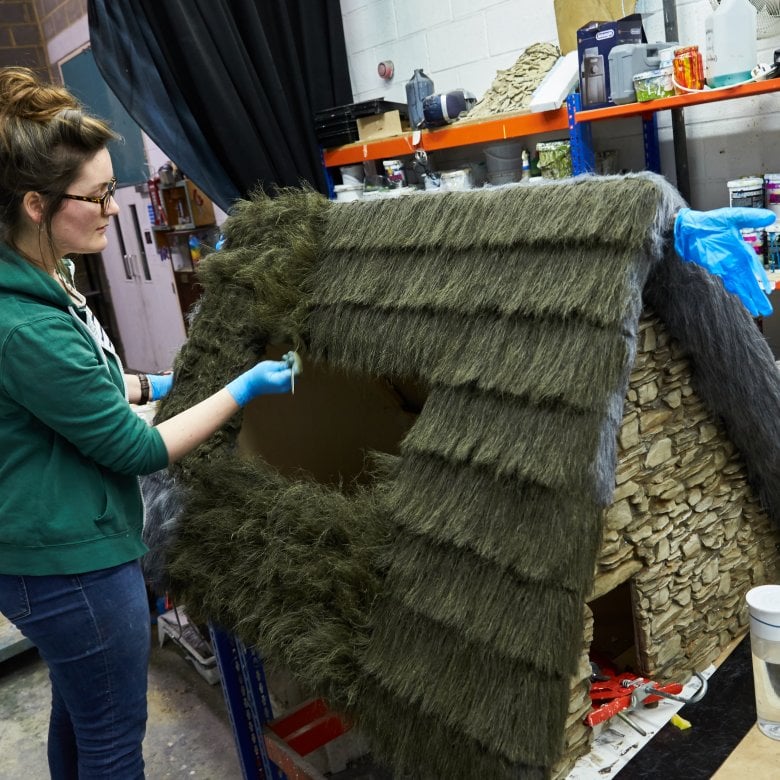 Animation graduate Orla McElroy joins Laika Studios
Animation & Visual Effects graduate Orla McElroy has just joined the team at an American stop-motion animation studio.
Orla, who graduated in 2011, spent the last four years honing her skills at Aardman Animations and is now working for Laika Studios in Portland, Oregon.
Orla started in October as a Model Maker:
I'm currently making props for their new feature film and I'll be moving into set dressing later in 2020 once the production begins filming.
"The role involves getting prop designs and drawings from the art director and using a number of different processes to make it look just like the drawing! It is so varied and you can make anything a hundred different ways, which makes it really fun and interesting. Laika's sixth feature film is looking very exciting but unfortunately I can't tell you anything about it!"
Orla previously worked as a Prop Maker/Set Dresser on the Aardman feature films Early Man and Shaun the Sheep: Farmageddon.