"An Essential Part of Democracy"
23 May 2018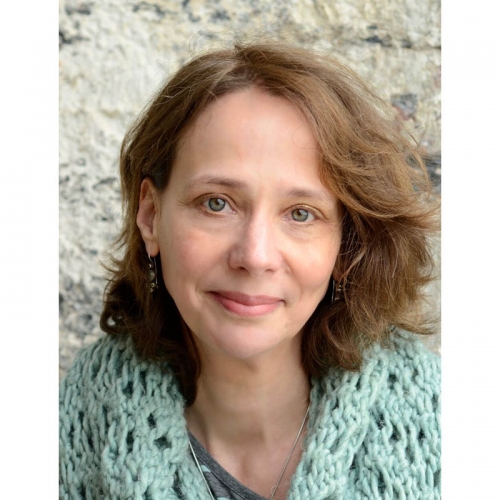 Meredith Miller is an author who is difficult to pigeon hole.
For her students she is a symbol of what many would like to become - a published author with a two book deal. After securing an agent, her first book, Little Wrecks, was picked up by HarperCollins, who made her a pre-emptive offer. Sitting with her daughter in her car, drinking takeaway hot chocolate from the Costa drive-through, she deliberated on whether to take the offer - which had a two hour time limit.
She took it, and her story of life after the book deal is one that gives an invaluable insight into the life of a published author.
Little Wrecks took Meredith four years to write and became an intrinsic part of her.
"With your first book you've torn out a piece of your soul and put it on a page," she says. "You're very protective, so the editorial process is difficult. Writing the second book, under contract, was a very different experience for me, but a really interesting process and a vital one for me to share with my students."
Meredith's second novel, How We Learned To Lie, is different to her first and intentionally so. It is firmly in the YA genre, written in the first person and accessible to her readers.
"Writing the second book was both more and less difficult than the first. While there was some compromise (and a deadline) I also had a clearer idea of the style of novel I wanted to create, and my editor's help right from the beginning of the process. Publishing is a business and a big one. Agents and publishing houses have thousands of authors in their inbox. It's a hard fact that in order to be published, and to stay published, authors have to compromise. It's not always something students want to hear but, having done it with my second book, it's a valuable lesson, grounded in reality, I'm able to pass on. "
Balancing her academic role with being an author is hard work. Meredith holes herself up in a nearly converted attic, working on a (mostly!) fully functional laptop which is deliberately not connected to the internet. Even if she wants to distract herself, she can't. And so she spends from 7am until lunchtime, or perhaps longer, fully immersed in her work. The process begins with a lot of research, exploratory and background writing. Only when she knows these bones of her story does she begin the real work.
Then she is disciplined: "I know what I need to accomplish. I plan what I write and when I write it, down to which scenes need to be completed on what day. It's a very structured approach, but it needs to be. I have a deadline to hit as well my academic job and all the marking that comes with it!"
Writing can be very isolating. Meredith encourages her students to take advantage of being surrounded by others who want to read and talk about their work, stressing it's something they won't have forever.
Her passion for academic research is obvious - she came to Britain from the US to complete a PHD at Sussex and she sees academia as an essential part of democracy itself. This ethos is something which drew her to Falmouth, with its rich history as an art college and a place where people are challenged to do things differently. According to Meredith, it's vital to teach students to think critically and to question what is going on in the world around them in order to not only enrich their own lives, but also the society they live in.
Find out more about our English & Writing courses
You might also like