All Things CAST
7 October 2020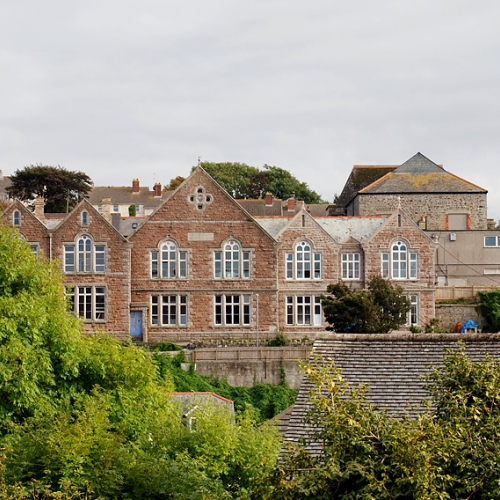 Falmouth University's Journalism school has collaborated with the CAST arts centre in Helston, Cornwall to create All Things CAST, a blog to provide students interested in arts reporting with a forum for their published work. The blog also builds links between the university and one of Cornwall's most vibrant arts centres.
CAST Director Teresa Gleadowe and Falmouth Journalism Lecturer Kate de Pury started the project to see journalism students get experience of covering arts events first-hand, while building up a portfolio of work they could later show to arts editors.
With help and support from Ashlie Brown, Project Officer at Falmouth University's School of Communication, a group of students from Journalism, Creative Writing, and Press and Editorial Photography started work.
Congratulations to all the team involved, including Gaia Pitt-Judd who took on the role of Editor and designed the blog; Mary-Jane Lewis who reviewed film events at CAST, creating audio interviews for the site; Georgia Cadoret who plans to write about CAST's café serving locally-sourced food; Neal Megaw and Robert Barker from Falmouth's Press and Editorial Photography who took stills – Robert's vibrant pictures at a reading with Faber New Poet Rachael Allen and writer Patrick Langley documented one of CAST's last pre-lockdown events in February/March this year.
Editor, Gaia Pitt-Judd, shares her thoughts on the blog,
"I think this is a really great chance to be involved with things happening at CAST, which allows you to be a part of the community surrounding it, leading to further opportunities outside of uni. Creating and editing the blog is a great way of developing various different skills that you might not have had before. For example I had to learn how to build a website, which was frustrating at the time, but added to my degree because I needed to build one for an assessment.
"I want to develop the blog further to have as many pieces as possible and as many collaborations as possible – so that when people look back on it they will have a permanent reminder of what they have produced and can use it to showcase their abilities. I then hope to pass the baton on to the next group of creatives, who in turn can put their own twist on it."
CAST re-opened over the summer and has a full diary of events to be held at social distance this autumn. Falmouth journalism students and CAST are very much aiming for All Things CAST to continue reporting, after such a promising start.
You might also like