Advertising Award for Illustration Graduate
21 August 2018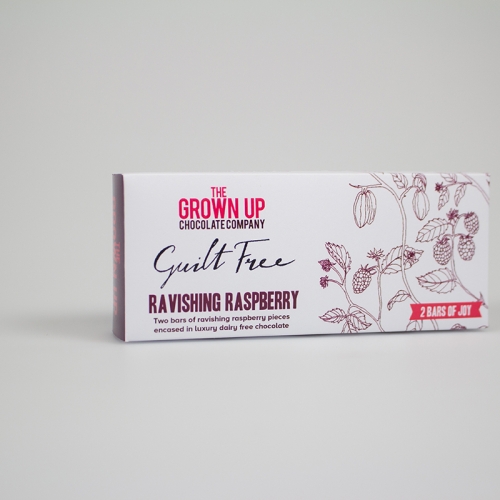 Illustration graduate Charlotte Jones has triumphed in the You Can Now (YCN) Student Awards, scooping the accolade for the Grown-Up Chocolate Company brief.
The Grown-Up Chocolate Company produces chocolate bars aimed at a more adult audience, using luxury ingredients and a unique style of packaging. They are one of the brands included in creative media organisation YCN's annual Student Awards, in which university students present their designs for the likes of KFC, AXA and British Gymnastics.
Charlotte explained: "The brief was to create a chocolate box packaging to a specific size to brand guidelines. I also had to design a landing page, a name for the new range and three icons that represented nut free, dairy free and vegan options.
"The main challenge I found was working to brand guidelines. There were set logos, typefaces and tag lines meaning that I had to create a design that suited the brand's style. Anything additional I added had to be in keeping with the company's message and values."
Despite the initial learning curve, Charlotte found that working to a specific set of guidelines strengthened her abilities. She commented: "Although there were some challenging aspects, the opportunity has been extremely rewarding as it was the first time I'd been so restricted in my design work.
"Knowing that I was able to complete the task and being chosen as one of the winners gave me the confidence to pursue packaging design further and work in a design studio."
Following her success at the awards and this year's graduation ceremony, Charlotte has been focusing on expanding her portfolio by establishing her own Illustration space on the e-commerce site Etsy. The page, entitled JonesyIllustration, currently stocks Cornish themed cards that Charlotte has created. She also showcases her work on her Instagram account @charlottejonesillustration.
On the values of her course and her time in Cornwall, Charlotte reflected: "Studying Illustration allowed me to explore different ways of utilising my practice, particularly drawing, into aspects of branding, not just as a piece of art."
You might also like