Introducing Studio Somewhere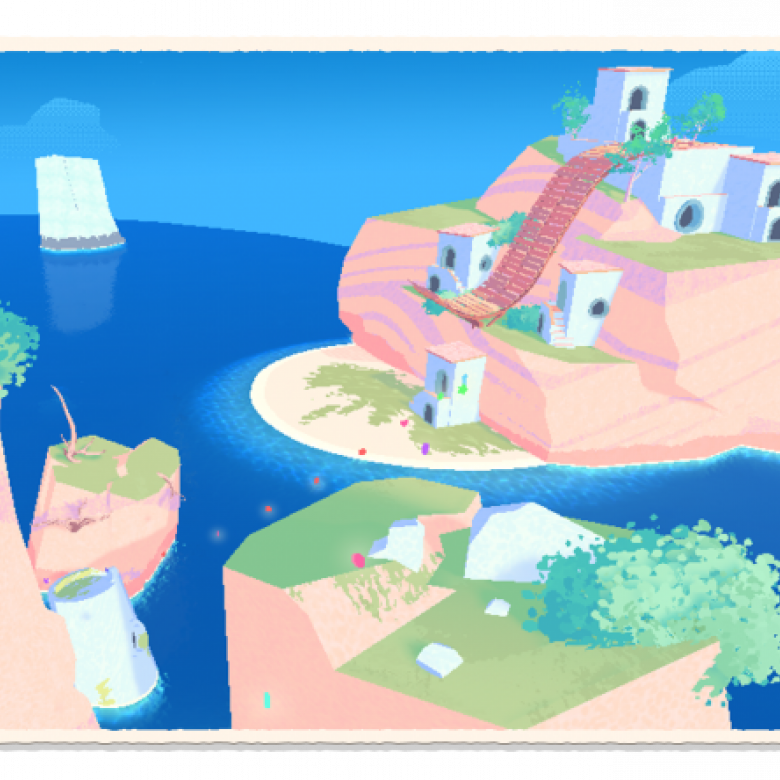 Bointoday2 768x444
As we continue to catch up with some of our start-ups, meet indie games studio, Studio Somewhere. The team comprises of directors Cameron Shackleton and Adam Westerman, and artist Ryan Thornhill Smith. The team will soon be releasing their first game, Bonito Days, on the Nintendo Switch.
Why did you join Launchpad?
Each member of what would become Studio Somewhere wanted to start something new. While we had prior experience working for ourselves – Adam as a contract artist along with creating a number of independent games and Cameron worked and released an independent game on Steam a number of years ago – independently we felt it was time to take it to the next level and start a company where we could work on the games we would be passionate about in a way that makes us happy.
How the Launchpad experience was for you?
It was a great time for learning, both new concepts like how to run a business but also discovering that you knew more than you thought you did about game design and production such as game development.
Aside from learning, the Launchpad experience allowed us to meet lots of new and interesting people both in other teams and through Launchpad's connections. Though it was not always easy juggling everything at once, for example learning how to build a company, working with people from all walks of life and finally trying to sellotape a game together simultaneously. While tough we feel we have come out the other side stronger.
What was the most useful part?
We found networking and speaking to lots of people, both internally within Falmouth University and externally with industry professionals a valuable learning experience. Being able to meet with industry professionals has contributed to us building our company from nothing.
How has it been building your own company?
It was way simpler than we thought, well rather setting up the company was the easy part, learning about tax, staff payment schemes and lots of other legal stuff... not so much but we are managing! We are hopeful that in the next year we will be in a position to hire local people with specific expertise which will help grow our company even more.
What's been the best bit?
Working on Bonito Days and learning lots of new things. At our core we are creatives, we love learning new ideas and innovative ways to put them on paper (or in our case on a Nintendo Switch). While making a company is enjoyable in its own way it is the simple pleasures of making a video game that keeps us going.
What's been the most challenging part?
For our current project it would be developing a game 'blind' in regards to our target platform the Nintendo Switch. Due to the way Nintendo grants Switch access we had to build a large chunk of the game before getting development kits and now that we have them, we've been redesigning and recreating the game so it works smoothly on Switch.
Juggling making a game and studying for academics was challenging. We tried our best to ensure both had the right amount of time spent on them but there were moments when we came out of a meeting and had to put the academics on the back burner for a week or two to improve the project. At the time we were not working on Bonito Days but a much larger game. Our initial project also caused a number of issues, for example it was too large for a team of our size to complete, this coupled with the unbalanced working schedule cause a fair amount of headaches.
What are Studio Somewhere's plans for the future?
Exciting times, since entering the final stages of Bonito Days a bunch of new challenges have appeared. Not only do we have to keep up development but we also started work on localising/translating the game so we can release it all over the world, optimising the game so it runs great on the Nintendo Switch and submitting it for an age rating to name a few. Along with this we also are plugging away at marketing for not only Bonito Days but also Studio Somewhere. All this while building the company with all the rigours that this involves.
Though we are more than just Bonito Days, we have already started designing our next big title along with prototyping a mini-project we might work on for a few months for a bit of a change of pace. Finally, we are looking for some cool office space to put our own unique creative stamp on.