We all have a responsibility to make choices that will have a positive impact on the world around us. We want to help you live more sustainable lives while on campus and at home, because small individual changes collectively make a big difference.
Find out how you can become better informed, make more sustainable choices and get involved in our campaign while meeting new people.
Our Students' Union has a number of green clubs and societies where you can meet sustainably-minded members and get involved in events.
Join the Green Committee
Run by the Students' Union, the Green Committee works with students from Falmouth University and the University of Exeter to promote sustainability themes, issues and initiatives across our campuses. The group provides a platform for you to share your views and knowledge, collaborate with our Sustainability team and operational groups to deliver actions, projects and campaigns to address key sustainability challenges on campus.
In addition, the Green Committee liaise with the Students' Union Presidents who, in turn, report to our sustainability strategic committee.
If you want to have an even greater positive impact on your campus during your time at University, join the Green Committee today! To express your interest in joining, email Ellie Howell, Student Voice Coordinator for the Students' Union.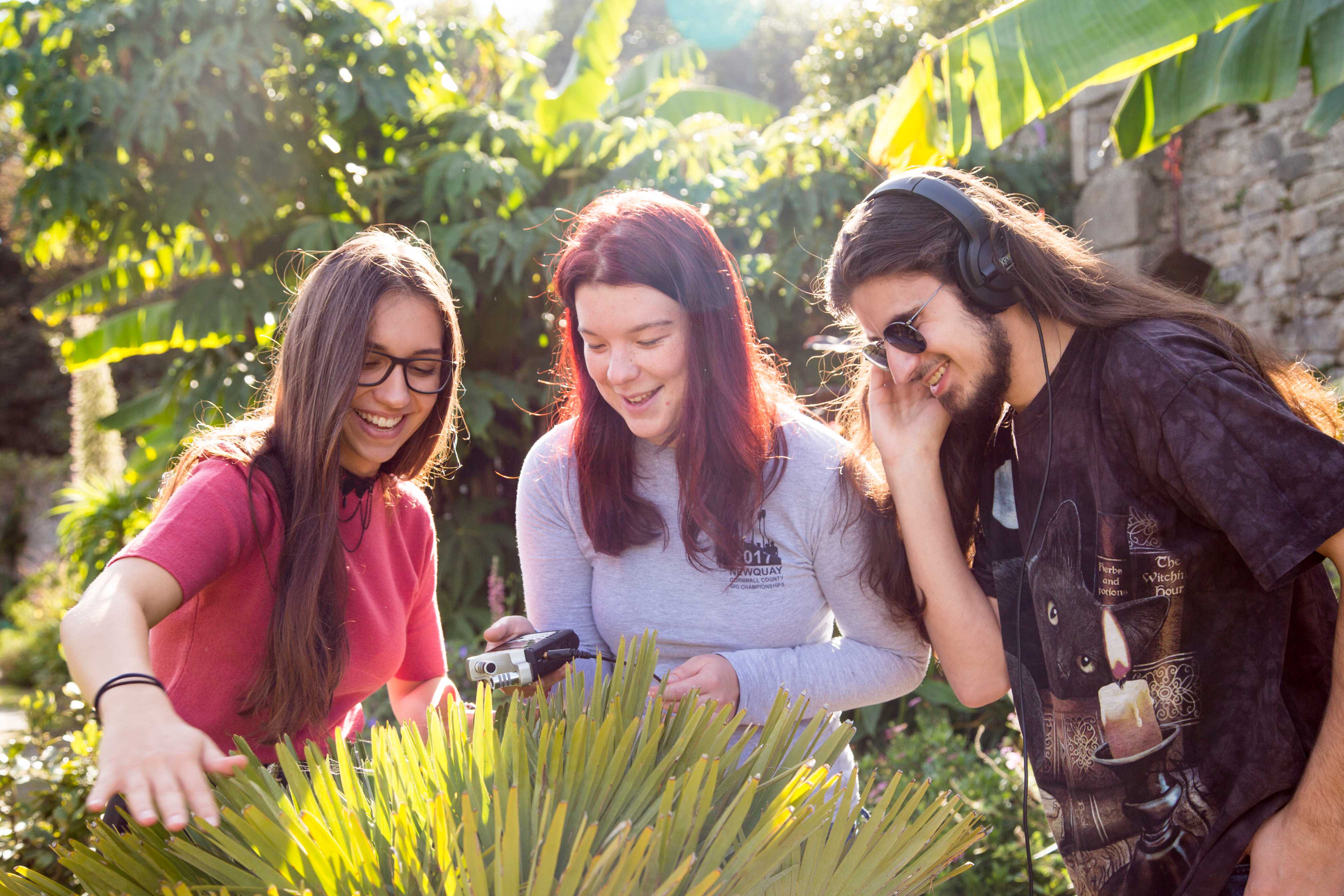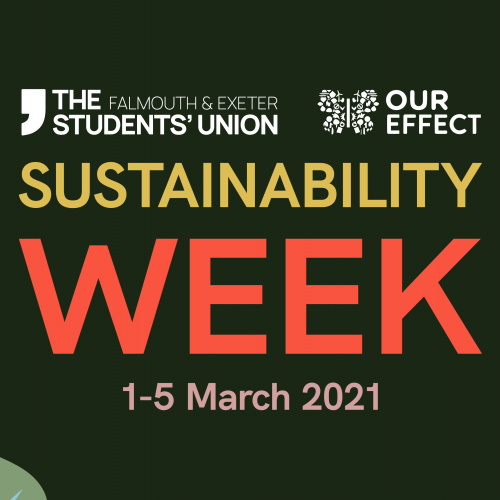 Sustainability Week Assets Social Post No Url Jake Causley
Sustainability Week: Sustainable student living
---
In 2021 we co-delivered an entirely digital Sustainability Week. Whether you missed the week's events and need a recap or are new to the University, you can still catch up on all our sessions.
Find out more
How much do you know about sustainability? Being aware of our individual and collective environmental impacts, as well as social responsibility, is key to addressing sustainability. This is because it prevails all parts of our lives, spanning environmental, social, and economic aspects. Want to learn more about sustainability, climate change, and how to address these issues through your actions? Why not enroll onto one of these free courses to kickstart your learning.
Climate Change: Learning to Action
The course from UN CC:Learn helps you understand what climate change is, how it affects you and others, and what can be done to address it. Visit the UN CC: Learn website for more information.
Transforming Our World: Achieving the SDGs
In this course by edX, learn all about the 17 Sustainable Development Goals (SDGs) that were signed by world leaders in September 2015. The goals include a set of key areas of focus, as well as detailed targets to put our planet on track for this continuing sustainability through 2030 and beyond. Visit the edX website for more information.
Climate Change: transitions to sustainability
Climate Change is a free course from The Open University which charts some of the ways human societies have to our development and decision making in order to make societies both environmentally adaptable and sustainable. Visit The Open University website for more information.
Alternatively, get in touch with our Sustainability team, who would be more than happy to help and guide you further.
E: sustainability@falmouth.ac.uk
The Our Effect Podcast
Our Sustainability Coordinator Jake has teamed up with his University of Exeter counterpart, George Dempster, to create a new podcast. They explore key sustainability themes and concepts, and highlight how we can make a difference at both a local and global level. Filled with special guests, top eco-tips, and fun, factful discussions, there's something for everyone.
Recent episodes include discussions on how to shop more sustainably, a whistlestop tour of eco-focused societies within the Students' Union, and ways in which our Fashion & Textiles Institute is addressing sustainability in its teaching. All episodes are available to stream now.