How to save money whilst making the most of university
02 June 2023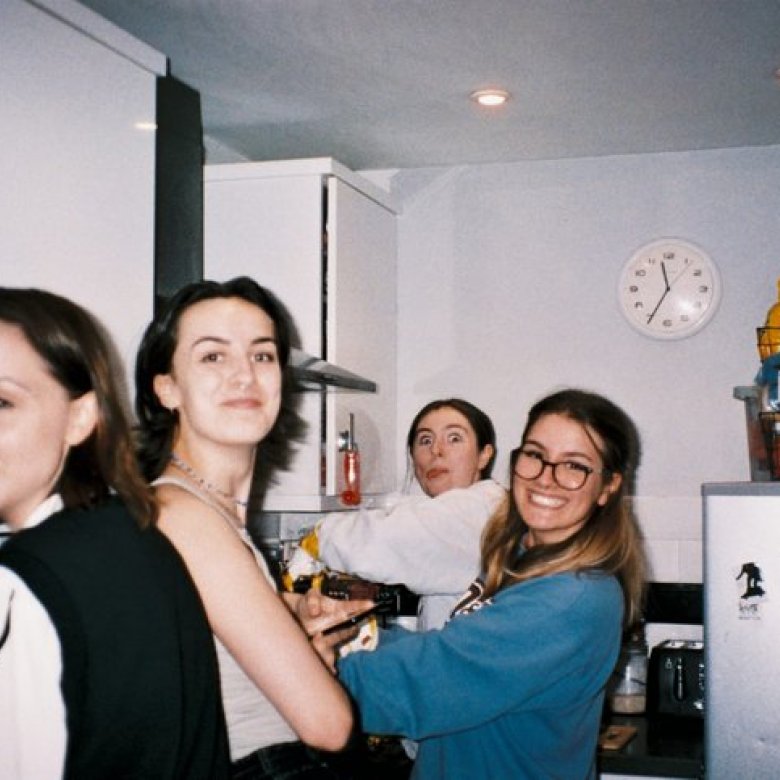 Cost of living
This piece was written by Sustainable Product Design BA(Hons) student Rhiannon about her student life budgeting tips.
Cost of living: How to save money whilst making the most of your student experience
Food
Budgeting for a weekly food shop and buying in bulk with your flatmates are 2 of the biggest ways I have found help to save me money. Cooking together with your flatmates and friends can be a really enjoyable activity and getting creative at the end of week with what you have left can be really fun. Learning to cook new meals with others can help you save money and explore a wide range of cuisines, as students from all across the world are drawn to studying at Falmouth. Every once in a while it can be fun to go out for a meal or order in a take away, but using meal prepping for your lunches and making a habit of cooking your main meals can help you be intentional with following your budget.
Energy bills
Whilst the majority of student accommodation is inclusive of bills, when you navigate into renting on the private market, you are more often than not accountable for paying your own bills. An easy way to do this without any stress between flatmates is using a bills-splitting app so that everyone knows exactly how much to pay, who to pay it to and when it is due. There are lots of water & energy saving tips out there that you can easily implement and encourage your flatmates to follow to keep costs down, setting your heaters on a timer in winter or having shorter showers for example may be the most obvious way to do this. More importantly though, making sure that you take frequent meter readings if you are on a meter ensures you are not being overcharged for your use, as they will estimate this based of the readings you provide them.
Public transport
There are lots of easy & reliable transport links surrounding Cornwall and buses that run frequently between both campuses (as well as trains). My favourite way to get around however is by bike - bringing my bike down to Cornwall with me has cut the costs of transport when I am going on shorter journeys and made my journey to work or to see my friends more enjoyable. If I am planning on travelling between campus multiple times or into Truro (for example), I will often opt to purchase a day zone bus ticket, which saves lots of money compared to individual single fares. When I travel home, I opt to get the coach into London or I choose to get the train with my 16-25 railcard, which helps me save on my rail travel and it came free with my Santander student bank account! There are lots of beautiful places in Cornwall, including the Eden Project, which is also served by a bus link. Or you can get a group of friends together and hop in one of your cars - sharing fuel also really helps to split the journey costs and is great for the environment too.
Part-time jobs and socialising
Part-time jobs and opportunities are often offered through the University and the surrounding areas of Falmouth. Personally, I have worked as a Student Ambassador throughout my whole time at University and I have found it to be really rewarding. I have also used the University's RealWorks Team to help me find part-time jobs in town and paid internships, which allowed me to earn extra money for bits I enjoy whilst developing experience in the career area I wish to enter. Finding the right balance between work, University and your social life can be tricky, but when you find a course and a job that you truly love, it can enrich your experiences down in Falmouth and open up numerous opportunities & lifelong friendships for you. Also, make sure to make use of socials, societies and campus events and follow what you find fun!