Cultural Immersion Programme: Visiting Malaysia
20 September 2022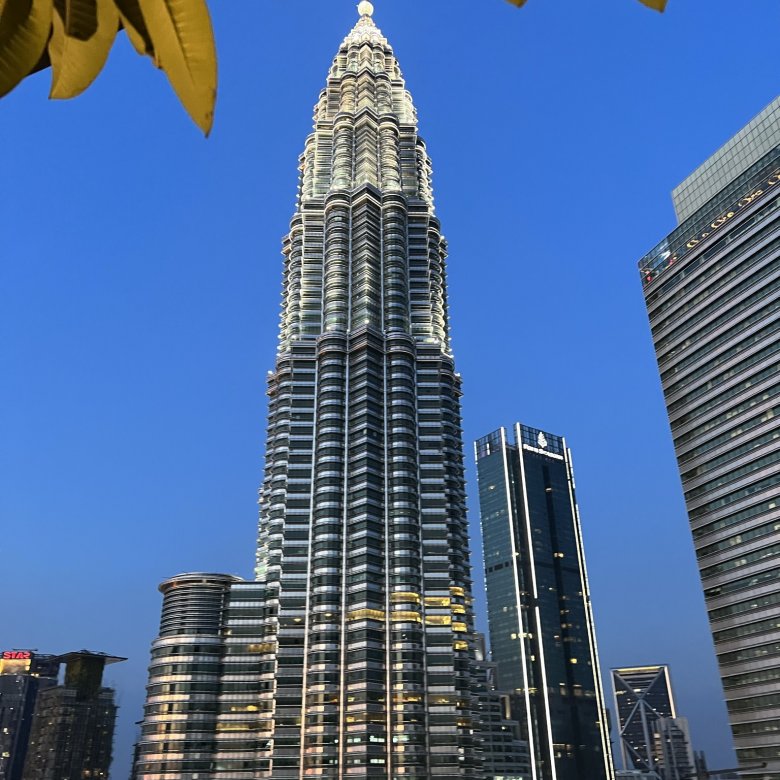 Charlie Ruck - Skyscrapers
There were also good reasons to head to Malaysia from an academic perspective. In my first year, I was fortunate enough to be a part of the Ripple project with British Council Malaysia. The project gave students the chance to innovate new product and communication opportunities based on the ongoing small-scale plastic recycling solutions that are currently in place with local communities, called Beyond Bins. During the project I worked with a local company, who I was able to visit in my time in Kuala Lumpur. 
I was also able to visit Singapore, which made the trip even more special. I couldn't wait to see the famous Supertrees in person – giant solar paneled tree-like structures that act as vertical gardens, housing an incredible array of flowers from all over the world. The designs breathe peacefulness and life into what is otherwise a concrete jungle. 
Even though I'm a Sustainable Product Design student, I have a fascination for all styles and types of design and Malaysia didn't disappoint. 
The architecture of Singapore, as well as family connections of my grandparents and great grandparents, who were stationed there during and after the war, made it even more memorable.  
I was fortunate enough to be accepted onto the program and hope that all students at Falmouth University take up the opportunity to apply for the Cultural Immersion programme next year.