Black History Month: Student Work
27 October 2022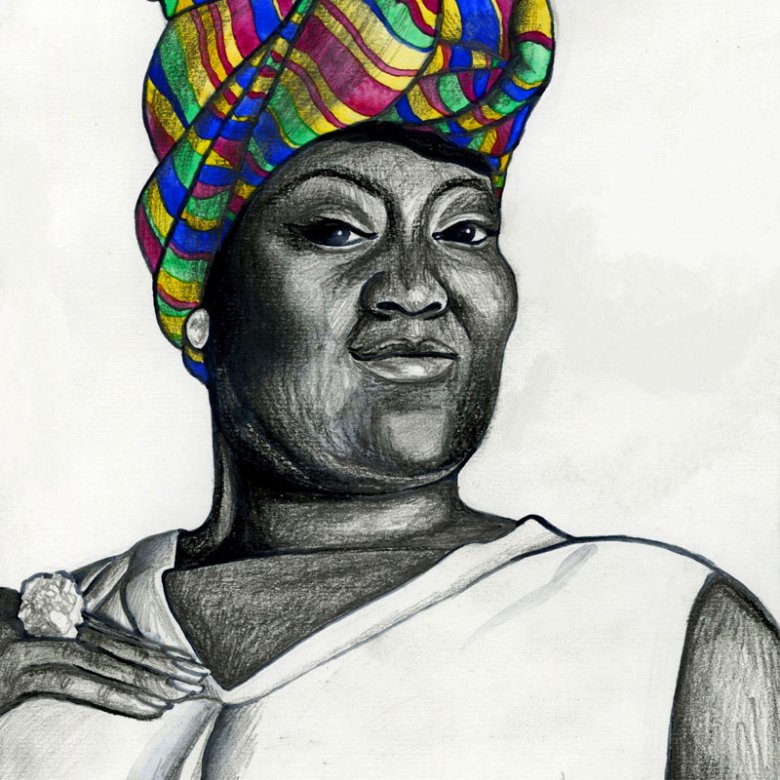 Lady Phyll colour version
Click image above to expand
"6 Goats features creative Black people from history who I think are greatest of all time – Aaron Douglas, Edmonia Lewis, Jean-Michel Basquiat, Faith Ringgold, Charles Dawson and Kara Walker. I created this illustration because we're rarely taught about these people."  
'Figures in Black History' by Celia Dipple, BA Illustration student
Celia was commissioned by Falmouth & Exeter Students' Union to create a series of portraits representing important figures within the Black community. The collection includes illustrations of Stormzy, Octavia E. Butler, Lady Phyll, Jordan Peele and Candice Carty-Williams. 
'Dandelion Milk' by Maya Brasington, BA Photography student
Dandelion Milk is an internal reflection on the complexities of forming identity. Intensely personal, the work documents Brasington's struggle with confronting her mixed-race heritage. Brasington explores notions of representation, isolation, and displacement – framing the dichotomy of a childhood in a utopic landscape to the realisation of one's inherent otherness that comes with age. The visual presence of the other is paramount, Dandelion Milk looks to make visible what has been erased from the image of Englishness.