Advice for results day
11 August 2023
Meditation illustration - Ella
Waiting for your A-Level, T-Level or other assessment results? Here are our top tips for what you should do the day before results day and some advice for the day itself.   
What should I do the night before results day?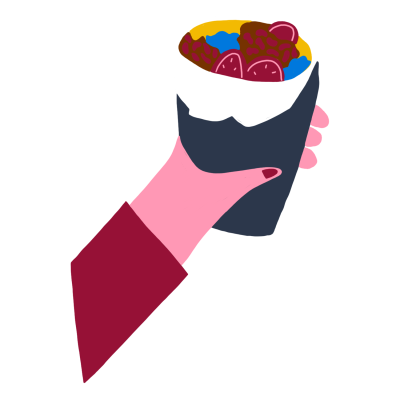 1. Keep busy  
In the run up to results day, try to keep busy. Whether it's working, socialising or indulging in a movie marathon, keeping your brain occupied will help to keep the worrying at bay.  
2. Fuel your body 
Drink plenty of water and eat food that makes you feel good. Leafy greens, nuts, oily fish, eggs and camomile tea can all help to bring down levels of anxiety and nervousness.   
Dark chocolate also helps ?  
3. Try and get your rest 
Tired brains are anxious brains. You can improve your sleep quality by avoiding caffeine six hours before going to bed and banishing your mobile phone from your bedroom – endless scrolling might send you to sleep but you won't get the good quality rest you need.  
4. Make a plan for results day 
We recommend planning who you're going to be with and what time you're going to collect your results in advance. You could even plan in a coffee stop or a hearty breakfast before heading to your school or college.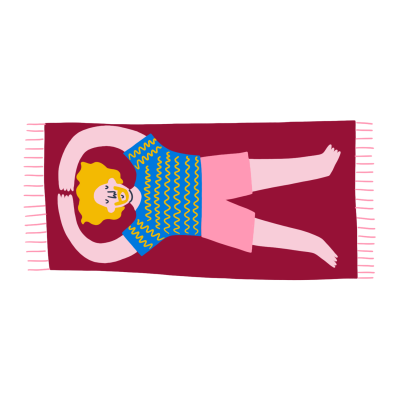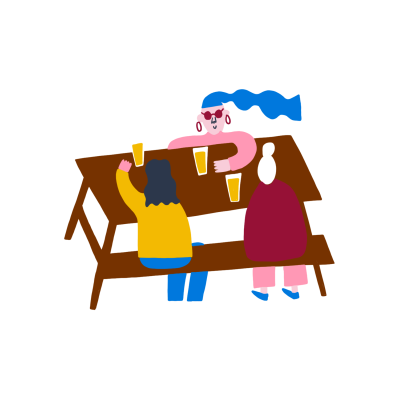 1. Try not to compare yourself to anyone else 
If you're particularly nervous about getting your results, you might want to take a family member, or a friend who isn't getting results, with you.  
Remember, you don't need to tell anybody else what results you get and not wanting to hear about other people's results is also OK. Just do what's best for you. 
2. Reward yourself for all your hard work! 
Whatever your results, for many this is the end of an era and the start of an exciting new chapter. So, make sure you find a way to celebrate all your hard work and the lessons you've learned along the way. 
3. What happens if I don't get into my firm choice university? 
If your place at your firm choice university isn't confirmed, your insurance choice will automatically change to your firm choice (if you meet the conditions of your insurance choice offer).  
If Falmouth University is your insurance choice university, you can find out more about what this means below.  
4. What if I don't get the results I was expecting? 
If you don't get the results you are expecting, or you don't meet the conditions of your university offers, don't panic. Firstly, contact the university or college – they may be flexible, especially if you only narrowly missed your offer. 
If you do need to find an alternative university place on results day, then you can find a course through Clearing. Applying to Falmouth University through Clearing couldn't be easier. All it takes is a phone call.  
Get Clearing advice from our Applicant Services Officer Jessica on Instagram or click below see see all available courses and find application information.
Click below for a sprinkling of luck