10 Fun and affordable things to do in Falmouth
14 October 2021
Water Fun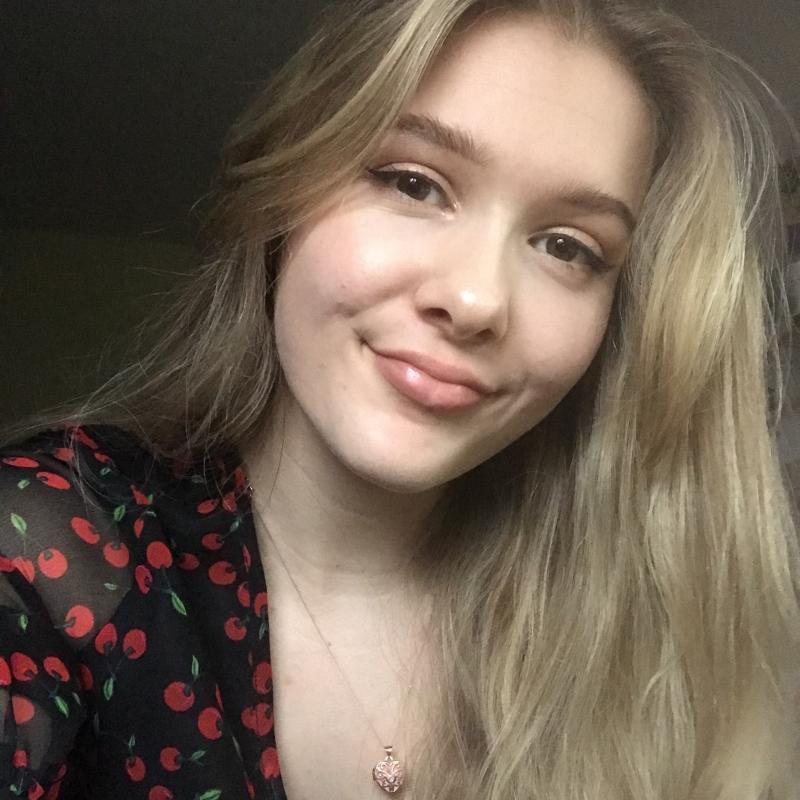 Amanda Bourne 2
Falmouth was a massive step for me, I knew no one and couldn't hop on the bus home after a long day. Yet it's been amazing and I've met and made awesome friends, memories and so many stories.
Every student living in Falmouth wants to find the best ways to spend their money; luckily there are many fun activities around Falmouth that you can do for free or on the cheap if you know where to look.
No matter what the weather, there's always something fun and affordable you can do in Falmouth … even in the famous UK rain!
Luckily for you I have found a lot of them and will spare you the search by telling you a few right now ?
 
1. Coastal walks – Nothing quite says fun and affordable like a walk along our beautiful Cornish beaches. We have three main beaches in Falmouth which are called Gyllyngvase Beach (Gylly for short), Swanpool Beach and Maenporth Beach, which are easy to get to via train, bus, car or even walking. You'll probably be spending a lot of your time at these and boasting to your friends and family about it! They're all connected by a coastal path with stunning views and many rest spots throughout. You can head to the beaches in all seasons – you'll just need to watch out for the tide coming in, so keep an eye out for tide times.
 
2. Sea swimming – We must take full advantage of the beaches as they're free and so easy to get to. There's a swimming society which swims at Gylly every Sunday at 1pm but of course you can swim any day, beach or time that suits you – just watch out for the tide and waves. Bring warm clothes and a big towel to get changed in afterwards and maybe run a few laps to warm up after… but you don't have to do that last bit ?

3. Exploring – There are many hidden beaches, swings and places to discover and explore in Falmouth and the surrounding area such as Durgan beach and Princess Pavilion. Princess Pavilion is right next to Gylly and there are caves lined with exotic and rare seashells. There's also a café at the top, where you pay by donation for your food and drinks, which is brilliant! If you're in Penryn, there's a beautiful cemetery with dates from the 1800s and a public footpath which takes you along the harbour and farm fields towards Flushing.

4. Reservoirs – There are two main reservoirs called Argal lake and College reservoir. These are perfect destinations for picnics, runs, walks and photoshoots! Argal Lake also has a very nice café which sells both vegan and non-vegan treats. The reservoirs are quite a walk to get to but well worth the hike! Walking boots or wellies are highly recommended on this one, especially if it's been wet.

5. University campuses – Penryn Campus has a Secret Garden with an orchard, where students can pick up apples for free. Plus, the orchard sometimes has hammocks, which are great for a swing or nap. Penryn campus also has a hidden star pond along the woodland path, but I won't say where, you'll have to find that one yourself! Falmouth Campus on the other hand is basically a ginormous botanical garden which is fun to get lost in as well as having an amazing art shop and café.
 
6. Cornish Bank – This is a new music venue, bar and eatery on Church Street in Falmouth. You can go and see a gig on the cheap; I've paid as little as £3, £7 and you can also 'pay as you feel' – who can complain about food, drinks and music for those prices!  

7. ResLife – This is a group of students who help others feel more comfortable at university by holding relaxed social events, such as cake and tea nights, trips to the Eden Project and the Seal Sanctuary (tickets to these places are valid for a whole year so are great value in the long run and are amazing places to keep going back to). They host a lot of fun events that are either free or very cheap so keep an eye out for posters and their Instagram.


8. Markets – There are markets every Wednesday and Saturday at Truro and Falmouth which sell a range of food, plants and other great things. These markets are great to browse around and try free samples of local food and drink. A lot of the food stalls change their menus each week and offer vegan options so everyone can enjoy!
 
9. St Mawes and St Ives – You might want to escape Falmouth for a day and see this beautiful area. You have an option to travel by boat to St Mawes for a fiver – that even includes a return and if you have a railcard (highly recommend as you save so much money) you can go to St Ives and back for about £5 too. These are both beautiful towns to explore and each time you find new places and things to see. I highly recommend gathering your friends and going to St Mawes or St Ives, you all deserve a £5 day out!
 
10. Yoga and meditation – After such an amazing week of doing all the activities on this list you'll need to unwind. The Sunshine Café in Penryn hold a free yoga and meditation class. You can go each week to these free sessions and the environment is beautiful. After the class, you can go and get one of there fresh juices made in house or healing lattes. Then after you've recuperated, you can go back to number one on this list and start all over again!
Hopefully these fun and affordable ideas have helped you realise there's so much you can do in Falmouth; it doesn't cost a lot to have a great day here. Explore the area with an open mind and I'm sure you'll find plenty more fun activities to do on the cheap!