Senior Lecturer, BA(Hons) Dance & Choreography
In addition to my post at Falmouth University, I am a freelance choreographer, rehearsal director, mentor and yoga teacher. I have many years' experience of higher education, in roles such as head of performance at the Northern School of Contemporary Dance and guest lecturer at York St John University. I trained at the Northern School of Contemporary Dance after which I worked as a professional performer in works created by Nigel Charnock, Liv Lorent, Gill Clarke, Emilyn Claid, Herve Jourdet and others. As a choreographer I devise my own performance projects. I have also been commissioned by, among others, Akram Khan, C Scape Dance Company, Freefall Dance, Inner Ground Dance Company and the Northern School of Contemporary Dance.
My choreographic work has been toured throughout the UK and abroad. I have worked across art forms, most notably collaborating with visual artist Trish O'Shea, creating work that used film, text, movement and visual imagery. I frequently work as a rehearsal director and guest teacher for professional dance companies. I have been associate/rehearsal director with balletLORENT, which involved helping to develop and stage the company's repertoire, touring throughout the UK and abroad. I was the recipient of the Wooda Art Award 2008 and was a choreographer on the International Dance Course for Professional Choreographers and Composer in 1995 directed by Sara Rudner and Nigel Osborne.
External Links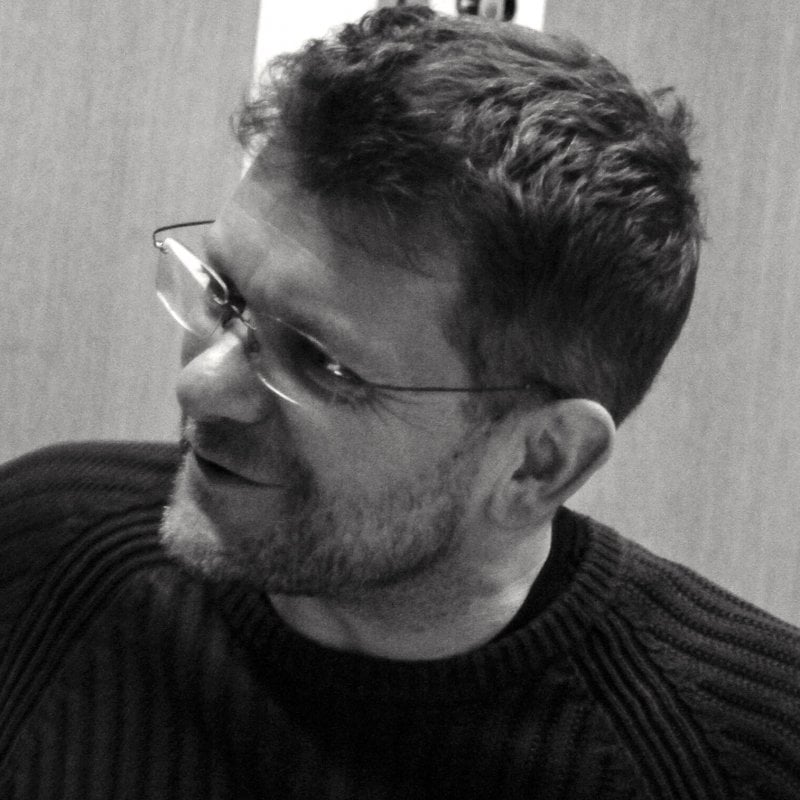 Contact details
Qualifications
| Year | Qualification | Awarding body |
| --- | --- | --- |
| 1989 | Diploma in Contemporary Dance Studies | Northern School of Contemporary Dance |
Research interests and expertise
My research is concerned with my choreographic practice, with specific focus on cross-disciplinary collaboration, the use of technology in dance and outdoor site-specific work.
Publications and research outputs
Birch, Simon, Dobson, Emily, Motley, Polly, Ingleheart, Claire, Slingerland, Isabel, Middleton, Antony, Southward, James, Waller, Antony, Waller, Sarah, Ausenda, Alessandra and Hughes, Jon

(2016), SHORELINE by Simon Birch Dance, CORNWALL, Item availability may be restricted.

Birch, Simon, Dobson, Emily and Sellwood, Grace

(2015), Words Move… commissioned by Freefall Dance, In: Words Move, 2015 tour, Cornwall, Item availability may be restricted.

Birch, Simon

(2014), Transmission, In: York Festival of Ideas, 19; 20; 21; 22 June 2014, UNIVERSITY OF YORK
Events
2008
My Body, Our Land – multi disciplinary exhibition at Wooda Farm, North Cornwall – the result of my research project and the work created in collaboration with dancers Debbi Purtill and Richardo Meneghini and visual artist Trish O'Shea. This research project supported by the Wooda Arts Award and Arts Council England enabled me to examine the cyclical character of human existence and its connection to the cycles of nature. My Body, Our Land enabled me to gain first hand experience of working in and responding to the countryside of North Cornwall. My Body, Our Land provided me time to push my multi-media practice and develop new approaches to generating movement whilst being 'in the field' – responding to the environment 'hands on'.
Events
2013
Terrarium - dance work performed inside a 4.5m diameter transparent globe to music by Jon Hughes and costumed by designer Becs Andrews. This work was created in partnership with Spin Arts Management, North York Moors National Park Authority, Yorkshire Dance and Dance Republic 2, and with financial support from Arts Council England. Terrarium was toured throughout the North York Moors National Park and performed as part of SALT landscape/dance Festival, London City Festival, Big Dance and imove.
Events
2014
Transmission Dance - Transmission Dance - During the summer of 2014, I was invited to collaborate as a choreographer on cross-disciplinary research project Transmission The resulting work was premiered in June as part of the York Festival of Ideas 2014, and comprised contemporary dance within an interactive visual and audio installation that explored Prof. Mike Brockhurst's (Department of Biology) research into infectious disease evolution. The creative team was led by artist Becs Andrews (Visiting Research Associate, Department of Music) and comprised choreographer Simon Birch (Senior Lecturer, Falmouth University), composer Jon Hughes (PhD student, Department of Music), video designer and programmer Phill Tew, sound designer and programmer Tom Mitchell (Lecturer, University of the West of England), electronic engineer Seb Madgwick, lighting designer Louise Gregory and four professional dancers – James Southward, Isabel Slingerland, Debbi Purtil and Polly Motley. A film documentary of Transmission and a film of the performance was premiered in September 2015 at University of Salford's College of Science & Technology's two-day 'Disease Ecology' conference, hosted at MediaCityUK in Manchester.
Events
2016
Shoreline - this dance work was performed to live choral music and was premiered as part of SALT landscape dance festival 2016 at Sennen Cove, Kynance Cove and Watergate Bay.
Areas of teaching
Courses taught
BA(Hons) Dance & Choreography
Policy engagement within Cornwall
Engagement with organisations which contribute to the development of educational, cultural or socio-economic policies in Cornwall
Dance Republic 2 - http://www.dancerepublic2.com A CIC that contributes to the development of dance in Cornwall.
Professional esteem indicators
| Year | Description |
| --- | --- |
| 2008 | Wooda Arts Award |