Course Leader, Textile Design
Sally-Ann studied at UCA Farnham and at the Royal College of Art specialising in woven textiles. Prior to working at Falmouth she was a freelance designer and colourist for Liberty and a Research Fellow at UCA Farnham where her work was focused upon the translation of hand weaves into power loom small scale production whilst retaining the qualities and beauty of hand woven fabric.
Sally-Ann taught at several colleges and Universities prior to setting up the weave area of the course here at Falmouth. She is passionate in her teaching of woven textiles and proud of the range of technical equipment available to students at Falmouth. Sally-Ann secured recognition for weave at Falmouth from the Worshipful Company of Weavers. This takes the form of financial support for the course and scholarships for selected students annually.
Sally-Ann is currently researching the life and work of Violetta Thurstan, a renowned nurse during WW1, author and weaver. Sally-Ann has presented public lectures on her research and has produced commemorative woven textiles related to it. Her work was most recently exhibited as part of the national exhibition, Digital Encounters.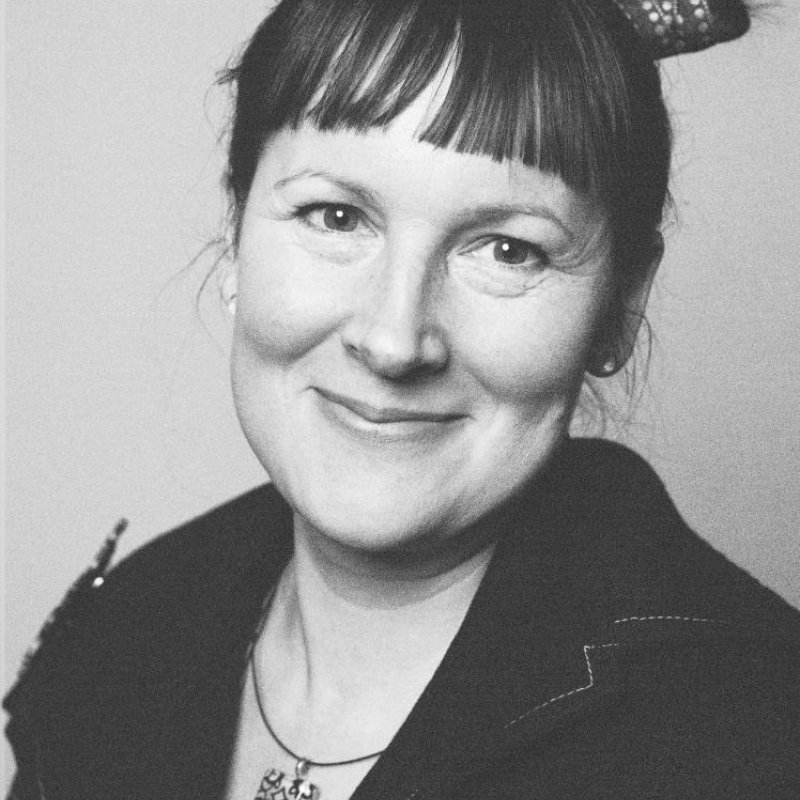 Contact details
Qualifications
| Year | Qualification | Awarding body |
| --- | --- | --- |
| 1997 | MA Constructed Textiles | Royal College of Art |
| 1993 | BA(Hons) Woven & Printed Textiles | West Surrey College of Art & Design |
Research interests and expertise
Violetta Thurstan, Weaver, Nurse, Author.
Jacquard woven textile collaborations.
Hand-woven innovation.
Research Topics
Hand Woven and Digital Textile production
Violetta Thurstan
Woollen and Worsted Finishing Processes
Publications and research outputs
Events
2017
Collaborative project to create new Jacquard woven textiles for St. Mary's Catholic Primary School, Falmouth. On permanent display at the school.
Events
2014
Lecture Series on Violetta Thurstan delivered in the community.
Events
2014
Work exhibited as part of 'Digital Encounters', University of the Creative Arts, Canterbury.
Events
2013
Work exhibited as part of 'Moving Textiles', Textiles Open Innovation Centre, Ronse, Belgium.
Areas of teaching
CAD
Drawing
Natural dyeing
Printed Textiles
Textile Design
Woven Textiles
Courses taught
Policy engagement within Cornwall
Engagement with organisations which contribute to the development of educational, cultural or socio-economic policies in Cornwall
The Association of Guilds of Weaving, Spinning and Dyeing. Sally-Ann liases closely with the Cornwall branch of this society; she is the judge for their annual competition since 2013 and examines their Foundation Course in Weaving.
Consultancy and facility services
Sally-Ann worked as a consultant and designer on an external project in 2013 and 2014. The client was 'Guardian Equestrian', a Cornish horse blanket manufacturer. Sally-Ann developed woven fabrics for them which are strong and designed to conduct electricity, thus preventing horses breaking through electric fences.
Social, community and cultural engagement
Sally-Ann's collaborative work is on display in St. Mary's Catholic Primary School, Falmouth. This involved working with the children and introducing them to woven textiles with activities here at Falmouth University. The children were then able to see one of their designs being woven on our Jacquard power loom.
Engagement with professional associations and societies
Sally-Ann is involved with the Association of Weavers, Spinners and Dyers. She has judged the annual competitions for the Cornwall Guild and examined their Foundation course in weave in 2018 and 2021.