Associate Lecturer: BA(Hons) Drawing
An award-winning painter and printmaker, John has exhibited regularly for over 25 years and has won many prizes at national open exhibitions. He has undertaken a number of commissions including work for St John's College, Birmingham Repertory Theatre, Birmingham School of Art, Southern Electric and Birmingham City Council.  His work is held in many public and private collections including the main galleries in Birmingham, Manchester, Falmouth and Walsall and also at the V&A, House of Commons and Surikov Academy in Moscow. He was elected a Fellow of the Royal Society of Painter-Printmakers in 1995, and is a member of the Newlyn Society of Artists and the Penwith Society of Artists.

John has extensive experience in printmaking at a high level across a range of print processes and continues to develop his own practice whilst supporting the development of printmaking skills for other artists in his own print studio in Penryn. He leads an annual printmaking exhibition showcasing work produced in the studio.

John's own work is characterised by monochromatic depictions of the natural world, with a particular interest in exploring perspective and the qualities of light and experimenting with form and structure, both natural and man-made. His specialist interest is in traditional intaglio processes and in life drawing.

External Links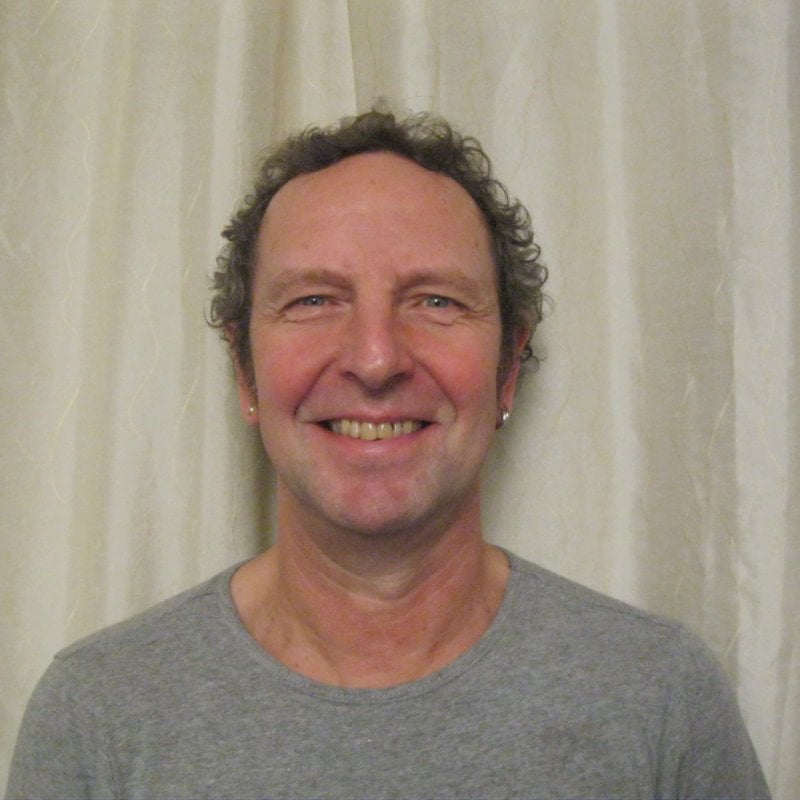 Contact details
Qualifications
| Year | Qualification | Awarding body |
| --- | --- | --- |
| 1989 | BA (Hons) First Class in Fine Art | University of Central England |
Honors and awards
| Year | Description |
| --- | --- |
| 1988 | Finalist, Royal Academy Young Printmaker of the Year (London) First Prize, Whitworth Wallis Marine Painting Competition (Birmingham) |
| 1989 | Galleries Magazine 1989 Print Award (London) First Prize, Whitworth Wallis Marine Painting Competition (Birmingham) Runner up, Graduate Artist of the Year (London) |
| 1993 | First Prize, Major Open Award (Manchester) |
| 1994 | Third Prize, Royal West of England Academy Open Print Exhibition (Bristol) |
| 2010 | Best Print in Show - Grenville Davey Award, Originals 2010, Mall Galleries., London Foley Art Prize, Royal Birmingham Society of Artists Open Exhibition |
Areas of teaching
All aspects of printmaking
Life drawing
Courses taught
BA(Hons) Drawing
Foundation Diploma
Independent professional practice
Exhibitions (selected)  
Open Exhibitions:  

1988 – 1994  Annual Exhibition, 'Mid Art', Dudley Art Gallery

1988 -- 1990  Annual 'Open Print' Exhibition, Bankside Gallery, London  

1990 – 1994  Manchester Academy of Fine Art Open, Annual Exhibition  

1990, 1993 – 1996 2003 – 2004  Annual Hunting National Art Exhibition

1991 – 1994 1997, 1998, 2003, 2006, 2010  Royal Academy Summer Exhibition

1990 114th Exhibition of Contemporary Prints, Bankside Gallery, London  

1994  Royal West of England Academy Open Print Exhibition, Bristol 

1995, 1996 

National Print Exhibition, Mall Galleries, London 

2000 

Christmas Exhibition 2000, South West Academy of Fine and Applied Arts  

2001  Open Exhibition 2001, South West Academy of Fine and Applied Arts 

2007  The Pastel Society Exhibition, Mall Galleries, London Originals '07, Mall Galleries, London  

2008, 2010  Royal Birmingham Society of Artists Open Exhibition St. Ives Society of Artists Open Exhibition  

2009  Originals '09, Mall Galleries, London Royal West of England Academy Open Print Exhibition, Bristol  

2010 Originals 2010, Mall Galleries, London Royal Birmingham Society of Artists Print Biennial 2010 - Guest Artist   'Printmakers and Painters' exhibition, Artmill, Plymouth Mini Picture Show, Bankside Gallery, London    

2011 Royal Society of British Artists Annual Exhibition, Mall Galleries, London


Group Exhibitions
: 

1989

'Whitworth Young Contemporaries', Whitworth Art Gallery, Manchester

1990

BT New Contemporaries Touring, 'The Birmingham School', Birmingham City Museum and Art Gallery  

1991 –  2006, 2009 Royal Society of Painter-Printmakers Annual Exhibition, Bankside Gallery, London  

1991 'Print Europe' Touring, Barbican, London  

1992

'Birmingham Contemporary Artists', Birmingham City Museum and Art Gallery Edinburgh Contemporary Art Fair  

1994 'In Search of the Black Country', Walsall Museum and Art Gallery  

1996, 1997 Royal Birmingham Society of Artists, Members Exhibition  

1998 'Prints in Focus: Whistler to Hockney and beyond', Birmingham City Museum and Art Gallery  

1999 'No Day Without a Line: Royal Society of Painter-Printmakers 1880 –1999', Ashmolean Museum, Oxford  

2001 'Off Cuts', Royal Society of Painter-Printmakers, Bankside Gallery, London 'Art and Industry', Dudley Museum and Art Gallery  

2002 'Starting a Collection, Art First, Cork Street, London  

2003 Art First in Print, Art First, Cork Street, London   'Hellenic Adventure', Royal Society of Painter-Printmakers, Bankside Gallery, London  
2004

Royal Society of Painter-Printmakers Exhibition, New Ashgate Gallery, Surrey  

2005 'Virtual to actual', Silverwell Fine Art, Falmouth Arts Centre   'Impressions', Royal Birmingham Society of Artists  

2006 Landscapes and Interiors, Lander Gallery, Truro
 
2007   Printmaking in Penwith, Penlee Museum and Art Gallery Penwith Printmakers, Lander Gallery, Truro
 
2008   Coast Exhibition, Lander Gallery, Truro   Penwith Printmakers, Atlantic Gallery, Falmouth and St. Just 'Prints from the Studio', Royal Cornwall Polytechnic Society, Falmouth and Gallery 49, Falmouth  

2009

Impress '09 National Printmaking Exhibition, Gloucester Printmaker Birmingham In Print, Bond Gallery, Birmingham   Four Printmakers from the John Howard Print Studio, Morvah Schoolhouse Gallery   'Prints from the Studio', Royal Cornwall Polytechnic Society, Falmouth  
2010  A4 Printmakers Exhibition, Guest Artist, Open Space Gallery, Penryn
Print Exhibition, Bedales Arts Gallery, Petersfield  
2011 A4 Printmakers Exhibition,  Exchange Gallery, Newlyn, Cornwall
2012  'Prints from the Studio', Royal Cornwall Polytechnic Society, Falmouth

2013 'Prints from the Studio', Royal Cornwall Polytechnic Society, Falmouth
, 'Print!', Exchange Gallery, Newlyn

2014  'Prints from the Studio', Royal Cornwall Polytechnic Society, Falmouth and at the Crypt Gallery, St Ives
Solo Exhibitions:
1991

'A Piranesian View of Birmingham', Midlands Contemporary Art, Birmingham  

1992 'A Piranesian View of Birmingham II', Midlands Contemporary Art, Birmingham Solo Exhibition, St. George's Brandon Hill, Bristol  

1995 'Piranesian Views', Art First, Cork Street, London then Midlands Arts Centre, Birmingham Solo Exhibition, University of Central England, Birmingham  

1996 'Soho House: Interior and Ornament', Soho House Museum, Birmingham  

1998 Solo Exhibition, North Cornwall Museum and Art Gallery, Camelford, Cornwall  

2000 'still,seeing', Falmouth Arts Centre, Cornwall  

2001

Recent works, Falmouth Arts Centre, Cornwall  
 

Solo Exhibition, Cornerstone Gallery, St. Ives, Cornwall  

2002 Solo Exhibition, Cornerstone Gallery, St. Ives, Cornwall
2002 – 2007

Recent works, Falmouth Arts Centre, Cornwall   

2012 Highgate Contemporary Art, London  

2013 Highgate Contemporary Art, London