Senior Lecturer, Textile Design
Hannah studied at Birmingham and the Royal College of Art, specialising in embroidery and mixed media. As a freelance designer, Hannah worked on commissions ranging from couture to commercial, producing work for leading international fashion and interior companies including Christian Lacroix, United Arrows and English Eccentrics. Represented by View Studio in London, Hannah produced seasonal collections of commercial designs for clients such as Michael Kors, Vera Wang, Gap and Calvin Klein.

Since joining Falmouth in 2003 Hannah has worked as senior lecturer on the BA(Hons) Textile Design, establishing the mixed media area. This focuses on the traditions and values of hand embroidery, machine and digital stitch, fabric manipulation and surface embellishment, with the emphasis on technical acumen, and encouraging a personal and an innovative response to contemporise the discipline.

Hannah has been recognised for making an outstanding contribution to embroidery education, winning the 2016 Embroiderers' Guild Beryl Dean Award for Teaching Excellence. In 2011 Hannah received the Falmouth Teaching Excellence Award for her overall engagement and commitment to her subject area and students.

Hannah is a practitioner researcher, investigating digital and hand embroidery, pattern repetition and mark making, making through co creating and the narrative, capturing the small stories of embroidery.

Hannah was a key player in establishing Hidden Art Cornwall at Falmouth, the first and only social franchise of the award winning designer-maker membership organisation, Hidden Art, which connected the Cornish creative design community to each other and the international design community and ran until 2009.


External Links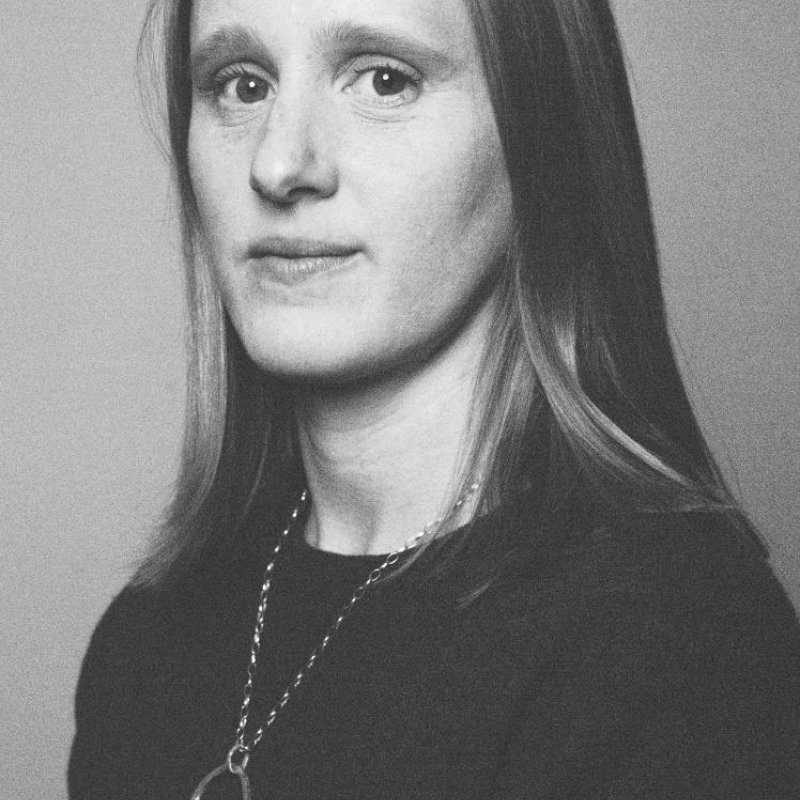 Contact details
Qualifications
| Year | Qualification | Awarding body |
| --- | --- | --- |
| 1998 | MA Constructed Textiles | Royal College of Art |
| 1996 | BA (Hons) Textile Design | Birmingham Institute of Art &Design, UCE |
| 1993 | Foundation Diploma | Portsmouth College of Art & Design |
Honors and awards
| Year | Description |
| --- | --- |
| 2016 | Winner of the 2016 Embroiderers' Guild Beryl Dean Teaching Excellence Award |
| 2013 | Most Supportive Member of Staff - Falmouth Mentor Scheme Awards |
| 2011 | Recipient of Falmouth's inaugural Teaching Excellence Award |
Research interests and expertise
Hannah's research interest within mixed media derives from her curiosity into textile materials and processes, fusing the traditional with the contemporary, analogue and digital, to open up new ways of making and thinking. Archives, storytelling, commemoration and ethnography inspire visual narratives, underpinned by the historical, cultural and social contexts of embroidery. Femininity and gender issues inform the conceptual and aesthetic response to her practise.

Hannah is particularly interested in future focused embroidery. Working with Wilcom the leading digital embroidery software provider, Hannah's research and teaching seeks to push the boundaries of the technology and machines, whilst challenging the current perceptions and aesthetics of  digital embroidery.





Publications and research outputs
Maughan, Hannah

Jane, Sarah, (2020), Making: Archives - a case study of creative collaboration, In: The Journal of Archives and Records Association, Taylor and Francis, UK, 41 (2), pp. 148-169, ISSN: 2325-7962
Events
2015 FTC Futurescan 3: Intersecting Identities conference, Glasgow School of Art, November 2015, presentation of peer reviewed paper "Stitched together; Community Learning, Collaborative Making", Dr.F.Hackney, H.Maughan
Events
2015 Fabric of the City Symposium, London Metropolitan University, July 2015 presentation of short paper "Making: Archives - an investigation into the creative use of archives within the University context"
Events
2014 All Makers Now? Conference, Falmouth University. Conference team/Peer Review panel member Panel Chair, Digital Making Textiles / Peer reviewed paper: "Community Making & Making Communities: crafting non/digital interactions", H.Maughan, M.Loveday Edwards
Events
2014 All Makers Now? Pop up Exhibition, Trellisick House, Cornwall July 2014
Events
2014 AHRC Connected Communities Festival, Cardiff / CARE project exhibited and presented
Events
2013 AHRC Connected Communities Showcase and Summit, Edinburgh / CARE project exhibited and presented
Areas of teaching
Textile Design
Mixed Media Textiles
embroidery
Wilcom digital embroidery software
Drawing
Courses taught
Policy engagement within Cornwall
Engagement with organisations which contribute to the development of educational, cultural or socio-economic policies in Cornwall
Founder Member of the Hidden Art Cornwall Advisory Board, 2005-2009
Engagement with professional associations and societies
Currently Hannah is External Examiner for:
BA (Hons) Fashion Textiles: Embroidery, Knit, Print, London College of Fashion, UAL
BA (Hons) Hand Embroidery for Fashion, Interiors, Textile Art, Royal School of Needlework, UCA

Hannah is affiliated to The Embroiderers' Guild and Beryl Dean Educational Trust.