Senior Lecturer
Gillian is an artist and researcher. Central to Gillian's practice is an engagement with technologies, the internets, queerness, and performativity. Gillian's art practice and research contributes greatly to her teaching. Her portfolio as an artist includes international exhibitions, commissions and residencies. Gillian's work responds to contexts of place and situation, feels and dialogue(s). Dissent, re-subjectivity and post-production are constants through most of the work.
Recent exhibitions include: John Hansard Gallery, Arnolfini, British Film Institute, Café OTO and ICA, MAC Birmingham, Kulturhus Århus' festival & SceneKunst Denmark, Transmodern Live Art Action Festival, Baltimore; Videotage Hong Kong; Alytus Biennial Lithuania, and Tou Scene Norway.
External Links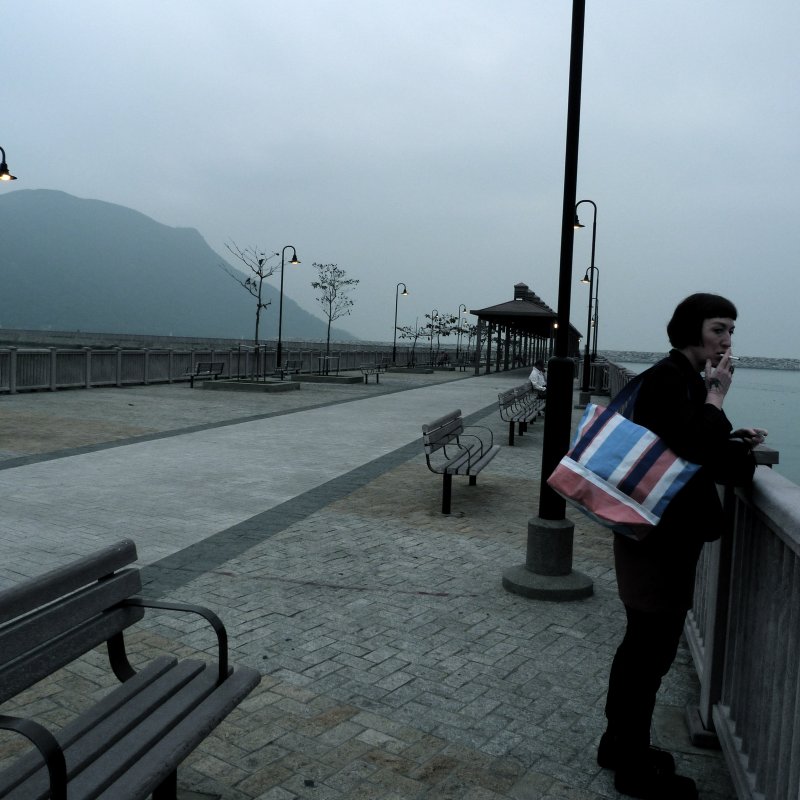 Contact details
Research interests and expertise
Between 2001 and 2010 Gillian taught on the BA (Hons) Visual Performance course at Dartington College of Art. She was Award Leader for the MA Visual Performance (Time Based Practices) course and Pathway Leader for BA Fine Art: Contemporary Practices. The programme merged with Falmouth University in 2011.
Research Topics
Collaboration
Decolonising art & institutions
Digital
Internet
Intersectionalities
Performance
Poetry
Pop
Queer Black Feminisms
Text
Transdisciplinary
Video
Publications and research outputs
Article
Book Section
Conference or Workshop Item
Artwork
Exhibition
Performance
Media
Other
Areas of teaching
Courses taught
BA(Hons) Fine Art
BA(Hons) Film
BA(Hons) Music
BA(Hons) Dance & Choreography
BA(Hons) Theatre & Performance
Independent professional practice
Recent Exhibitions
Resist: be modern;(again) John Hansard Gallery [2019]
REFRAG.FESTIVAL #4 CRADLE-TO-GRAVE The New School, Parsons Paris School of Art, Media and Technology [2018]
Verdent Scent with Redell Olsen Cafe OTO London [2018]
Will Internets Eat Brain British Film Institute [2018]
The Book Dispersed Casa das Artes Porto Portugal [2017]
Corrupting Data Falmouth Art Gallery [2017]
Rude Electricity Victoria Baths, Manchester [2017]
Because Internets? Newlyn Art Gallery, Cornwall [2017]
Will Internets Eat Brain Glasgow Film Festival CCA Gallery Glasgow [2017]
Motor Soul Focal Point Gallery/Big Screen Southend [2017
Bleu Gouttes Experiments In Cinema Albuquerque, NM, USA [2016]
A as in Animal Sector 2337 Chicago, USA [2015]
Residencies
Videotage Hong Kong [2013]
Bluecoat Gallery/Metal Liverpool [2010]
South Hill Park Bracknell [2007]
Tou Works, Stavanger, Norway [2006]
Artsadmin London [2004]
PV A Media Lab/Vivid Birmingham [2004]
'Minute by Minute' London Film and Video Development Agency [2000]
'Scenekunst 2000' Festival of Live Arts Aarhus Denmark [2000]
Goat Island Summer School, CCA Glasgow Scotland [1998]
Social, community and cultural engagement
Exhibitions
Corrupting Data Exhibition Falmouth Art Gallery [2017]
FOMO. Falmouth Art Publishing Fair with Falmouth Art Gallery, Tate St Ives [2017]
Picture This Exhibition. Penwith Gallery Cornwall [2016]
Unsettled Exhibition Enys House Penryn Cornwall [2014]
The Disquiet Image Symposium Falmouth University [2014]
The Dark Rooms Exhibition Passmore Edwards Building, Helston, Cornwall [2013]
Contexture Degree Show, Falmouth Wharfe - guest speakers: Gustav Metzger, Davida Hewlett and Maria Guggenbichler [2012]
Project Managment
These Will Attend You May, collaboration between Kurator, Highwire, Lancaster University, University College Falmouth, Exeter University [2012]
Exchange project MA Visual Performance: Time Based Practices, Dartington (UK) and MA Live Art and Performance, The University of the Arts Helsinki [2010]
The Pigs of Today are the Hams of Tomorrow with Marina Abramović. Symposium, performances, exhibition and Live Documentation Lab. The Slaughterhouse/Plymouth Arts Centre, Plymouth, UK [2010]
Visiting Lecturer
Visiting Lecturer
University of the Arts Helsinki [2020]
Plymouth University [2017]
Glasgow School of Art [2017]
Chapter Art Centre Cardiff [2013]
Theatre Academy Helsinki [2011]
York St John University [2010]
South Hill Park, Bracknell [2007]
University of Leeds [2005]
University of Exeter [2005]
Dartington College of Art, Devon [2000]
Engagement with professional associations and societies
Tate
Arnolfini
Falmouth Art Gallery
Fish Factory
Newlyn Art Gallery & The Exchange
Professional esteem indicators
| Year | Description |
| --- | --- |
| 2010 | The Lost Swimming Pool Royal Holloway University Creative Campus Commission in association with the Cultural Olympiad |
| 2005 | Live Art Development Agency Individual Artist Award |
| 2004 | Arts Council England Individual Artist Award |