Senior Lecturer
Dr Tim Cockerill is a zoologist, broadcaster and photographer. 

Tim specialises in documenting and communicating the spectacular diversity of life on earth. He has a PhD in tropical ecology from the University of Cambridge and is a Fellow of the Royal Entomological Society. 

Tim has explored some of the most biodiverse places on the planet, from the rainforests of Papua New Guinea to the spiny forests of Madagascar. He has led scientific expeditions for the Natural History Museum and the Zoology departments at Oxford and Cambridge. On the way Tim has come face-to-face with king cobras and black mambas, been stampeded by elephants, and has discovered species completely new to science. 

On TV Tim is a presenter, contributor and consultant. He has wrangled flying lizards and rhinoceros beetles in Borneo with Sir David Attenborough and has presented Britain's only genuine flea circus on the Royal Institution Christmas Lectures. Tim has talked about spiders live on The One Show and about eels and leeches live on CBBC. 

On radio Tim has been the resident zoologist on BBC Radio 4's Inside Science and on Science in Action for the World Service. His broadcasts have made Pick Of The Week four times on Radio 4. 

Online Tim has presented films for the BBC, the Royal Institution and the Royal Entomological society. He is a regular speaker at science festivals and public events, and presents live shows about insects and rainforests. 

Tim is also an award-winning photographer. He likes to champion obscure and little-known aspects of the natural world.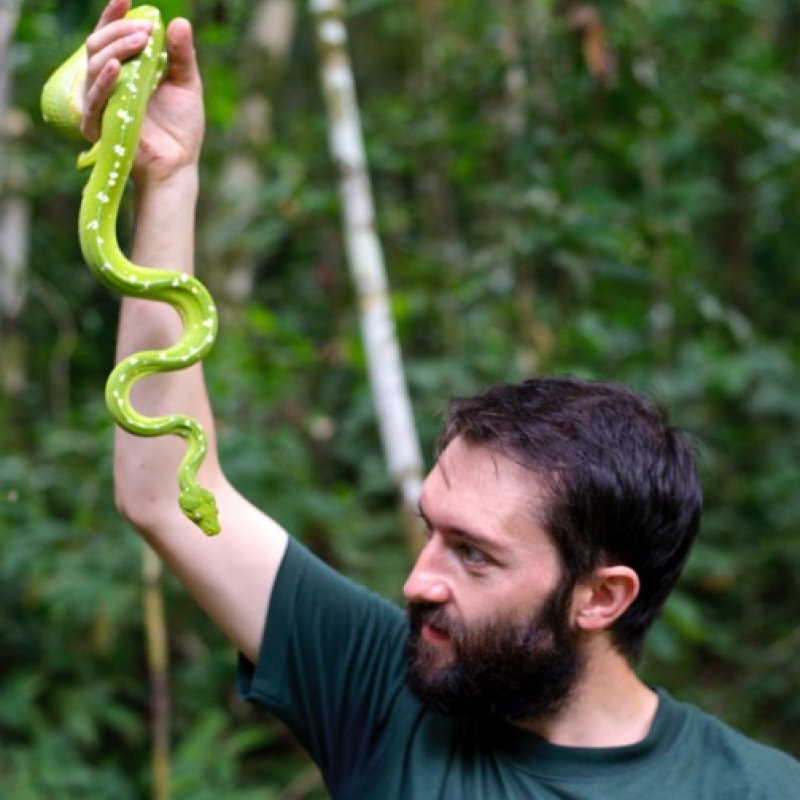 Contact details
Courses taught
BA(Hons) Marine and Natural History Photography