Course Leader - Graphic Design MA/PGDip (online)
Dan Brackenbury is a lens-based designer whose practice explores the transience and atmosphere of architectural environments. Much of his work engages with narratives about places in cities that are experiencing change. He holds a PhD in Architecture from the Royal College of Art, where his research explored how to communicate the character of urban markets undergoing various aspects of renewal.
Dan's work has been screened and exhibited widely, at venues such as the BFI Southbank, the Science Museum, the ICA and the Tate Modern. In 2015, his film 'Hakka' was nominated for Best Experimental Short at London Short Film Festival.
Dan has been a design educator for over a decade, teaching on both undergraduate and postgraduate degrees at Winchester School of Art and the University of Leeds. He is a Senior Fellow of the Higher Education Academy, a Marie Skłodowska-Curie Fellow and a Fellow of the Royal Society of the Arts.
External Links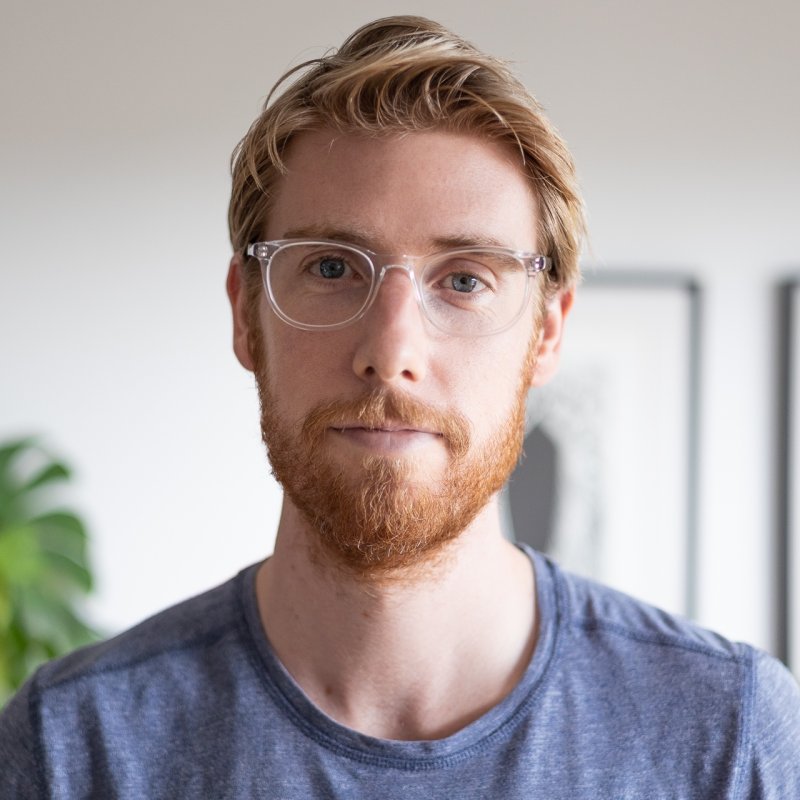 Contact details
Qualifications
| Year | Qualification | Awarding body |
| --- | --- | --- |
| 2021 | PhD Architecture | Royal College of Art |
Courses taught
Graphic Design MA/PGDip (online)
Independent professional practice
Publications, articles and conference papers:
Brackenbury, D (2023) Undergrowth, In: Bertolotti, E., Vezzani, V., Gonzaga, S. (eds.), Routes and Roots on the Island of Madeira: Design Practices for Learning through Nature. Aveiro: UA Editora. [Forthcoming].
Brackenbury, D (2022) Collecting Character: Photographing the Specificity of Urban Areas Anticipating Renewal. Thirteenth International Conference on The Image: Here Comes the Metaverse: Designing the Virtual and the Real. The University of Texas at Austin, Austin, USA.
Brackenbury, D (2020) City of Visual Accumulators: The Photographic Typology as a Civic Method for Collectively Surveying Sites of Urban Change. Fourteenth International Design Principles & Practices Conference: Advocacy in Design: Engagement Commitment and Action. Pratt Institute, New York City, USA.
Brackenbury, D & Nisi, V (2020) Streetset: Towards a Photographic Framework for the Evocation of Urban Character, In: McLane, Y & Pable, J (eds.), AMPS Proceedings Series 18.1. Experiential Design – Rethinking relations between people, objects and environments. Florida State University, USA. pp.72–82
Brackenbury, D & Huddleston, R. (2018) Dalian: A Fragmentary Photographic Survey, London: Independent Publishing Network, ISBN 978-1-78926-419-7
Brackenbury, D (2017) Conurbations of the Mind: Fragmentary Photographic Narratives as a Tool for the Creation of Inclusive Urban Space. Proceedings of IMMAGINI? Image and Immagination between representation, communication, education and psychology, Free University of Bozen-Bolzano, Brixen, Italy, DOI:10.3390/proceedings1090940
Brackenbury, D & Gilmore, J (2016) Under Glass, In: Payne, S (ed.), Sequence, Issue 4, London: no.w.here
Brackenbury, D; Medici, A; Nam, K & Wilson, P (2015) Lessons in Participation from PARTY project. RidNet 3rd Annual Conference: Conducting Fieldwork in Development Contexts, University of Leeds.
Exhibitions and screenings:
2019: RCA Show Architecture | The Workshop, Lambeth, London, UK
2019: Another Land | Kingston Museum, Wheatfield Way, Kingston upon Thames, UK
2018: Recollection-Reconnection | Design Garage, Roeland Street, Cape Town, South Africa 
2018: Kalahari Highway | Arktikum, Pohjoisranta, Rovaniemi, Finland
2018: Memorial | Colours May Vary Gallery, Duke Street, Leeds, UK
2017: Bizindalo! | Museu de Electricidade, Casa da Luz, Funchal, Madeira, Portugal
2016: Contact Experimental Film Festival | Apiary Studios, Hackney Road, London, UK 
2015: Turbine Festival Cinema | Tate Modern, Southbank, London, UK
2015: London Short Film Festival (Nominated for best experimental film) | ICA, The Mall, London, UK
2015: The Brink | Clothworkers Gallery, University of Leeds, Leeds, UK [Solo Show]
2013: The Mud and Dust | Tapetenwerk, Lützner Straße, Leipzig, Germany [Solo Show]
2012: London Calling | Forum Des Images, Rue du Cinéma, Paris, France
2012: Sunday Screenings | The Antelope, Tooting, London, UK
2011: East End Shorts | The Floating Cinema, Hackney, London, UK
2011: East End Film Festival | Genesis Cinema, Mile End, London, UK 
2010: Screening with the Light-year Foundation | The Science Museum, South Kensington, London, UK
2010: Acoustic Images | BFI Southbank, London, UK
2010: Show 2 | Upper Gulbenkian Gallery, Royal College of Art, London, UK
2010: Oberon Book Awards 2010 | Courtyard Gallery, Royal College of Art, London, UK
2010: Wrong Love | A Foundation / FACT, Greenland Street, Liverpool, UK
2009: Palimpsest | 29 Thurloe Place, South Kensington, London, UK
2009: Illustrative '09 | Schinkelbau-Ensemble, Villa Elisabeth, Berlin, UK
2009: Visual Editor | Hockney Gallery, Royal College of Art, London, UK
2008: Context Collected | Allen and Overy, Bishops Square, London, UK