Lecturer in Film
Denzil is a lecturer in Film specialising in producing at the School of Film & Television at Falmouth University, UK – a national centre of excellence accredited by Creative Skillset and a full member of CILECT, the association of the world's major film and television schools. He is Principle Investigator of a New Frontiers initiative funded by Cornwall Council, a research project investigating what a dedicated Cornish public service broadcaster could look like and what impact such a service might have on Cornwall's economy and culture.

He has been working in film at Falmouth for over a decade, initially in 2007 as an industry partner developing talent trainee schemes for micro-budget features, bringing external client projects providing film, TV and animation students 'doing it for real' work placements and training, and delivering teaching as a visiting lecturer. He joined the staff team as an associate lecturer in 2015, advancing to a substantive post as a lecturer in film in 2018, to develop his academic interests alongside continued professional practice. He is module leader for MA Factual Film & Television and Creative Practices, BA level 2 Production and Script to Screen modules, and a supervisor for level 3 Final Project productions.

Denzil is a prolific creative producer and consultant with two decades of professional experience across the film value chain. Previous producing work includes developing a UK-wide community Event Cinema screening network through Arts Council England funded action research project Cinegi Arts&Film, bringing to life mechanical mining extravaganza 'The Man Engine' (voted UK's Best Arts project 2017), producing Mark Jenkin's "formally adventurous swirl of pure cinema" 'Bronco's House' (2015) "beautifully poignant, subtly compelling" 'Happy Christmas' (2011) and Brett Harvey's award-winning debut black comedy 'Weekend Retreat' (2011). Recent credits include associate producer on Mark Jenkin's recently completed feature 'Bait' from Early Day Films, with whom he is currently collaborating in producing Cornish ghost story short film, 'Hard, Cracked the Wind'.
Recent consultancy work includes writing an audience development Strategy and Action Plan for Yskynna Vertical Dance Company (funded by Arts Council England), a Digital Marketing and Communications Workshop and Strategy Report for multi-arts venue Galeri Caernarfon as part of Arts Council Wales Resilience programme, and producing a Scoping Study for a Cornish language annual short film award 'FylmK' for Cornwall Council.
 
In 2010 Denzil was welcomed into the College of Bards of Gorsedh Kernow for services to Cornish film making. Prior to that, alongside writing, producing and mentoring literally hundreds of short film productions, he worked as a digital media creative agent for schools and youth organisations, was an inaugural arts award advisor and moderator for Trinity College London/ACE when it launched in 2005, and was co-author of the Social Enterprise Qualification (SEQ)™ for Real Ideas Organisation/SFEDI
 
Previous roles include CEO at Western Light Pictures, executive producer at Dogbite Film Studio, MD at awen productions, senior producer at Chew TV, development director at Hi8us Cornwall, executive committee member at Celtic Media Festival and chair of Cornwall Film Festival. Denzil also holds the position of COO at digital distributor Cinegi Media Ltd and is a consultant associate for The Audience Agency/Golant Media Ventures.
External Links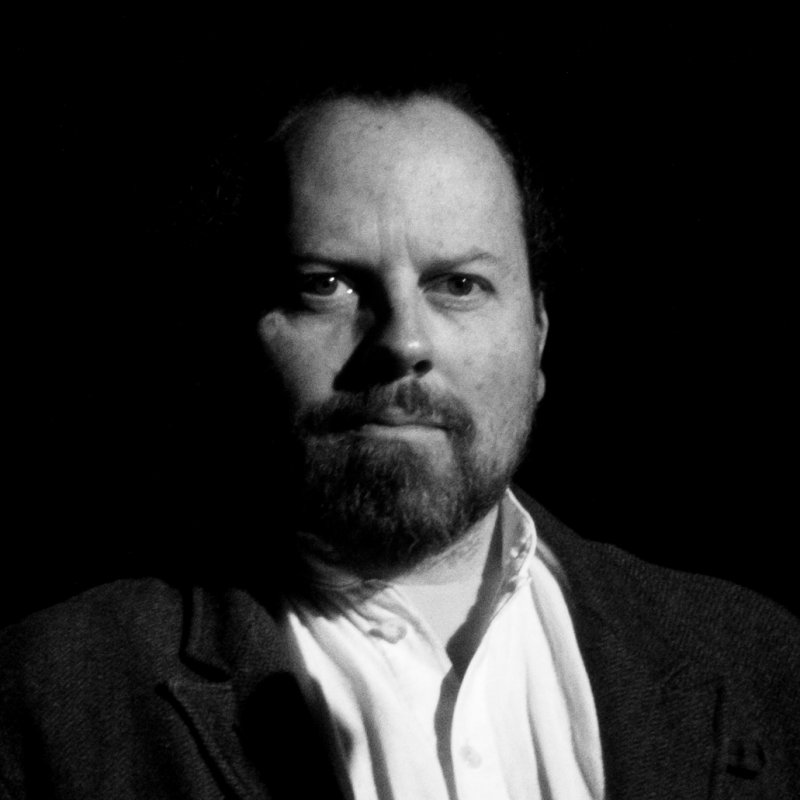 Contact details
Qualifications
| Year | Qualification | Awarding body |
| --- | --- | --- |
| 2017 | PSP Safety Management in Film & TV Production | Media Safety Ltd |
| 2010 | MA Professional Media Practice Module (Developing Multiplatform Ideas) (20 M level credits Skillset BYOMA) | Falmouth University |
| 2007 | NVQ Level 5 Certificate in Education | Plymouth University |
| 1993 | A Level English Literature | Penwith College |
| 1993 | A Level Business Studies | Penwith College |
Honors and awards
| Year | Description |
| --- | --- |
| 2017 | The Man Engine voted 'UK's Best Arts Project' in National Lottery Awards |
Research interests and expertise
As a writer and producer my work explores identity, representation, place, perception and the dynamics of collective action. I'm interested in transmedia narratives and geo-locational experiences, experimental and explorative theatre and filmmaking, and hybrid distribution. I have an extensive creative, technical and cultural skillset; an intuitive understanding of narrative and an astute command of production workflows from conception, through development and execution, to cinema, broadcast & digital deliverables. I've produced several feature films, a featurette, a profusion of drama shorts, documentaries, animations, commercials, promos and several mobile apps; winning recognition from national and international awards. In 2010 I was welcomed into the College of Bards of the Cornish Gorsedh for services to Cornish film.
Research Topics
(re)connecting to the landscape using digital technology
cultural management
Digital Distribution
Publications and research outputs
Frears, Lucy

(2023), A Serpent's Dance by Lucy Frears Sound piece by Lucy Frears Film by Lucy Frears, edited to the sound by Marcus Cook., In: The Last Weekend, 29th & 30th April 2023, Penzance, Cornwall
Monk, Denzil and Bosena

(2020), Gonis Media Kernewek Cornish Media Service Update, In: Cornish Language Forum, 07.11.20, Zoom, (Unpublished)
Monk, Denzil and Screen Cornwall

(2020), Gonis Media Kernewek Development Report 30042020, Cornwall, (Unpublished)

Monk, Denzil, Berry, Mandy and Screen Cornwall

(2020), Kas Rag Media Gonis Poblek Kernewek A Case for Cornish Public Service Media

Monk, Denzil, Browne, Florence, Moseley, Rachel, Berry, Mandy, Department of Meaningful Cultural Stuff (DMCS) and School of Film & Television, Falmouth University

(2019), Ragdres Hwithrans Darlesor Gonis Poblek Kernewek Cornish Public Service Broadcaster Research Project, Cornwall Council

Berry, Mandy, Towell, Patrick, Monk, Denzil, Cinegi Media Ltd, Arts Council England, The Audience Agency and NESTA

(2018), Cinegi Arts&Film, a Case Study: how it worked and what we learned, Arts Council England, UK

Monk, Denzil and DenzilMonk Consultancy Services

(2018), FylmK, Kernow, (Unpublished), Item availability may be restricted.
Bailey, Adrian

Byers, Kate, Monk, Denzil, Waite, Linn and Early Day Films, (2019), Hard, Cracked the Wind, Item availability may be restricted.
Monk, Denzil and Cinegi Media Ltd

(2018), The hills are alive… with event cinema, In: Arts Professional, Arts Intelligence Limited, UK, The arts in rural areas (311)
Monk, Denzil

(2007), Rural Revolution through Digital Media, In: Inclusion Through Media, Goldsmiths / OpenMute, UK, pp. 220-235, ISBN: 1906496005
Blonska, Agnieszka

Hodsdon, Laura, Frears, Lucy, Vautier, Gabby, Megaw, Neal, Tanner, Steve, Impossible Producing and Tate St Ives, (2023), Re:Voice, In: Re:Voice, 29.04.2023, Tate Gallery, St Ives
Externally funded research grants information
| Collaborators | Currency | Funder | HESA Category | Project title | Value | Year ending | Year starting |
| --- | --- | --- | --- | --- | --- | --- | --- |
| Oxford Innovation, Northern Alliance | GBP | ERDF Air/BT Feasibility Projects Programme | 9 EU other | Moviebees Feasibility Study | 12000 | 2012 | 2011 |
| DMCS, University of Warwick | GBP | Cornwall Council | 4 UK central government bodies/local authorities, health & hospital authorities | Cornish Public Service Broadcaster Research Project – Phase 1 Scoping Study | 35100 | 2019 | 2018 |
Areas of teaching
Creative Production
Film
film production
script writing
Courses taught
BA(Hons) Film
MA Film & Television
Policy engagement within Cornwall
Engagement with organisations which contribute to the development of educational, cultural or socio-economic policies in Cornwall
Non-exec Director | o-region (2007- current) Board level responsibility, independent film & theatre production company.
Executive Committee Member | Celtic Media Festival (Nov 2011 – Apr 2014) Representing Cornwall. Co-Chair of local organising committee at Porth Ia / St Ives 2014.
Chair | Cornwall Cultural Partnership (Dec 2010 – Mar 2014) Aims to provide strategic leadership for the cultural sector to ensure that culture forms the foundation of creating a sustainable future for Cornwall. 
Director (non-executive) | Creative Kernow (Jan 2007 – July 2010)  A development organisation for the arts and media sectors in Cornwall. Board responsibility representing interests of film & media sub-sector.
Trustee | Acorn Arts Centre (Jan 2005 – Jan 2009) A small, independently run arts venue with charitable status, in the heart of Penzance
Hi8us Cornwall Development Director | Hi8us Projects Ltd (Aug 2006 – Dec 2007) Responsible for all aspects of project development, funding, delivery and evaluation across Cornwall as part of Hi8us Projects transnational ESF funded Inclusion Through Media programme.
Business start ups
Founder/CEO | Bosena (Nov 2019 – )
Founder/CEO

| Western Light Pictures(April 2015 – Jun 2017)
Responsible for strategic direction, business development and management. Producer / EP role across development & production slate. 
Founder/MD | Moviebees (May 2012 – Jan 2013)
THE SOCIAL FILM MARKET. Connecting filmmakers with fans and investors to help get more of the films that you want to see get made. Digital startup. Raised £40K seed investment. Shortlisted for Ignite Business Plan Competition 2012 
Co-founder/MD | awen productions cic (Feb 2006 – Feb 2014)
Business engagement case studies