Lecturer & Module Leader
Clare Bottomley is an artist, educator, and early career researcher, originally from Gloucester UK, now based in Helsinki, Finland. Bottomley completed her BA in Documentary Photography before continuing to study a Photography Master's at the Royal College of Art, where she stepped away from documentary approaches and turned the camera on herself to explore methods of self-representation.
Bottomley self-portraits explores possibilities for re-enactment to destabilise ways in which narratives of the past are narrowly constructed to privilege hegemonic conformity. Combining performativity with her own feminine, queer, nonconforming body, she re-imagines historical imagery, to critically engage with cultural mythologies and origin stories and develop re-enactment as a method of deconstructing histories of normative oppression.
Bottomley's experience in creative educations and research into critical pedagogy has led to collaboration playing an important role within her practice, which utilises collective approaches encompassing photography, video, and participatory workshops, when working closely with community and individual artists.

Bottomley's work has been exhibited and screened across the across UK and Internationally including, Barbican London, Science Museum London, Mission Gallery, Swansea and Photographic Centre Nykyaika, Finland.
Bottomley is currently a Doctoral Candidate in Photography at Aalto University, Helsinki.
External Links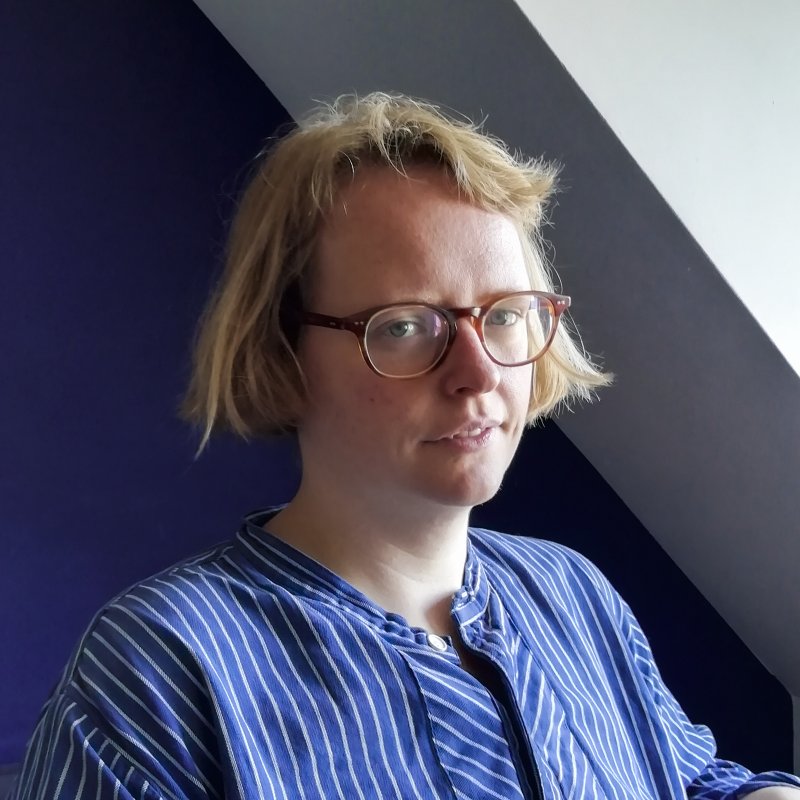 Contact details
Qualifications
| Year | Qualification | Awarding body |
| --- | --- | --- |
| 2020 | Postgraduate Certificate in Higher Education | Falmouth University |
| 2013 | MA Photography | The Royal College of Art |
| 2009 | BA(hons) Documentary Photography | University of Wales, Newport |
Honors and awards
| Year | Description |
| --- | --- |
| 2013 | The Deutsche Bank Award for Creative Enterprise |
Areas of teaching
Courses taught
Photography BA(Hons) (online)
Photography MA/PGDip (online)
Photography BA(Hons) Top Up (online)
Independent professional practice
Upcoming Solo Shows
| Date | Practice |
| --- | --- |
| 2024 July | How to Communicate and Other Experiments @ Oksasenkatu 11, Helsinki, Finland. (upcoming) |
| 2024 December | Playing with the Gods @ Photographic Centre Nykyaika, Tampere, Finland (upcoming) |
| 2024 December | Unbecoming @ Fotocentrum Raseborg, Finland (upcoming) |
Selected Group Exhibitions
| Date | Practice |
| --- | --- |
| 2024 March | On Art and Motherhood, Haywood Touring Exhibition, opening Arnolfini, Bristol UK (upcoming) |
| 2023 August | variously different - Headway East London, Barbican Curve Gallery |
| 2023 June | Naissance/ Re-Naissance, Unit London's Voice Platform |
| 2022 | Landing, Falmouth University and Online |
| 2021 | The Ruth Borchard Collection, Self-Portrait Prize 2021, Coventry Cathedral |
| 2019 | Barbican, Modern Couples, Headway East London Film and Video Club Installation |
| 2018 | Lates, Science Museum, London Headway East London Film and Video Club Installation |
| 2018 | The Collective Pilgrimage, Mission Gallery, Swansea |
| 2017 | Together! 2017 Disability Film Festival, HEL Film and Video Club |
| 2017 | November –Nasty Women exhibition, Creative Debut London |
| 2016 | Everybody Says it's all in Your Head, Horse Hospital Gallery London |
Recent Conferences
| Date | Practice |
| --- | --- |
| 2023 March | Photography and Memory Symposium, Napier University Edinburgh, Paper Present – (Re)Enacting Memories Possibilities for Radical Re-enactment within Photography |
Engagement with professional associations and societies
Member of the APHE (Association of Photographer in Higher Education)
Fellow of HEA (Higher Education Academy)