About the researcher
I'm currently in the writing-up stage of my PhD journey. My first paper 'Development of noise-free digital interfaces: hand-drawn interfaces for consumer wellbeing' was presented at the EVA London 2021 conference and published in its proceedings. My doctoral project was presented at Falmouth University and Royal College of Art as well as UEA Social Sciences, MeCCSA2020 and PGR MeCCSA2021 conferences. I am also in the process of adapting my doctoral research for a handbook for Key Stage 4 pupils for the Brilliant Club. As Research Student Teaching Associate, I also taught various creative, design and business modules at the School of Communication and Cornwall Business School. In December 2021, I was awarded the Advance HE Fellowship. The future directions of my research are the explorations of how Human-Computer Interactions and Storytelling influence people, their well-being and everyday environment. I am interested in how design can increase well-being for consumers and what kind of role it can play in future scenarios.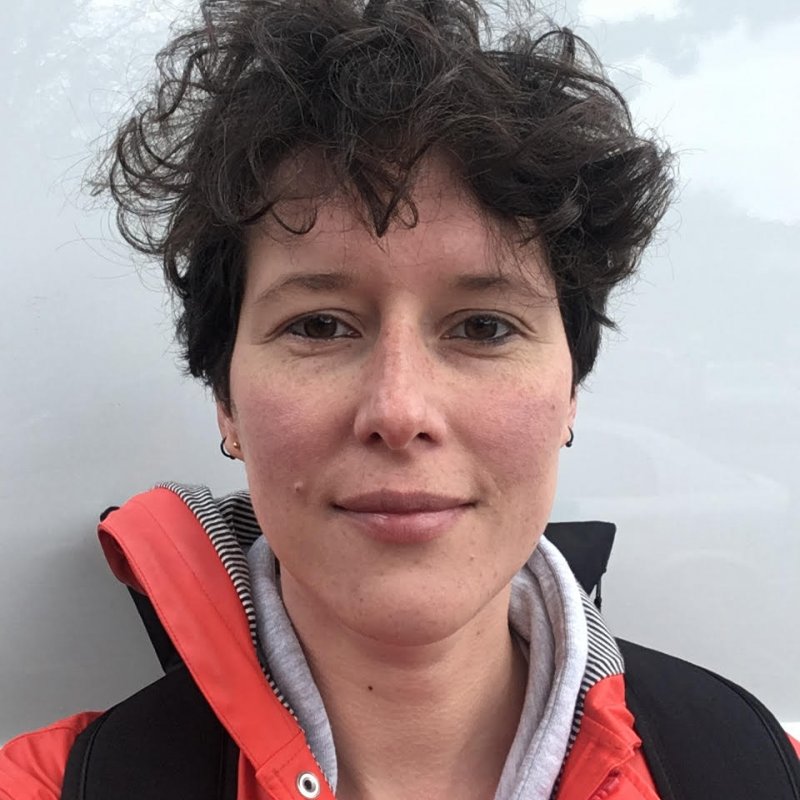 Thesis title
Development of noise-free digital interfaces to benefit large information technology companies
Abstract
In this thesis, I explore how unconventional design approaches can mitigate noise within digital interfaces and enhance user experience for consumers through the exploration of three interaction elements: visual attention, mindfulness, and tactility. The gaps in this research provide validation for design proposals and practice-based research methods. I specifically focus on the issues of noisy digital interfaces such as cold, generic interfaces, mindless and touch-poor interactions. I then explore how design fiction methodologies can facilitate ethical design practice and in turn contribute to ethical commercial product design. I also analyse how the development of quieter digital interfaces can benefit large information technology companies. This includes how influential tech firms can lead broader movements in UI to normalize healthier tools and interfaces, and why they might want to do this with respect to product innovation, corporate responsibility, future policy environments and commercial growth.
This practice-based research project adapts the Research through Design approach and the use of Design Fiction methods such as 'What if' questions, diegetic prototypes, and narrative planning. The development of noise-free digital interfaces includes creating three fictional prototypes, which communicate the practical application of hand-drawn interfaces, mindful and touch-rich interactions. These diegetic prototypes and near-future scenarios are used to explore to what extent noise can be mitigated within digital interfaces, and how this can enhance user experience for consumers. A contribution to new knowledge are the prototypes themselves. A significance of this project lies within making a connection between three interaction design elements such as visual attention, mindfulness, and tactility, to develop noise-free digital interfaces and the exploration of these three elements through design practice as research. Furthermore, the uniqueness of this project is within the discovery of hand-drawn interfaces as a new field of research
My design practice also aims to raise ethical awareness of designing better IT tools within designers and software developers, by indirectly creating impact that benefits large IT companies. I use the Expert Review method to collect insights from the designers and software developers working in IT companies on how hand-drawn interfaces, mindful and touch-rich interactions can be adapted to benefit large IT companies.
I predict and recommend that noisy digital experiences can be mitigated by implementing mindful elements, purposefully using colour and shapes, hand-drawn interfaces, and touch-rich interactions, when designing noise-free digital interfaces. I also suggest that these unconventional design approaches can potentially stimulate and raise awareness to develop better IT tools within the work environments of large IT companies.
Research outputs and interests
Research outputs
Joskaudė Pakalkaitė. 2021. Development of Noise-free Digital Interfaces: Hand-drawn interfaces for consumer well-being. DOI: 10.14236/ewic/EVA2021.47
Research interests
Practice-based research
Design Fiction
Speculative Design
Storytelling
Illustration
Human-Computer Interactions
Ethical technologies
Consumer Well-being
Research-informed teaching