Radio news and documentaries are of great cultural and social importance, and benefit large and growing audiences globally. As the technology becomes cheaper and more widespread, more journalists and producers are experimenting with spatial sound in reports, features and documentaries, as it offers a more vivid and immersive listener experience.
Existing research and development in spatial audio, led mainly by sound engineers, often fails to address editorial, cultural or creative issues, and uptake and experimentation is fragmented.
The Spatial Audio Journalism project is working with journalists to identify opportunities and challenges in the use of spatial audio, and to set an agenda for future research and development.
The project builds on work being done by the BBC, RFI and Radio France, adding insights from the field of journalism studies and radio documentary. The project will inform future research and development, and maximise the potential for innovation and creativity in audio journalism.
Lead image: Greg Rakozy on Unsplash.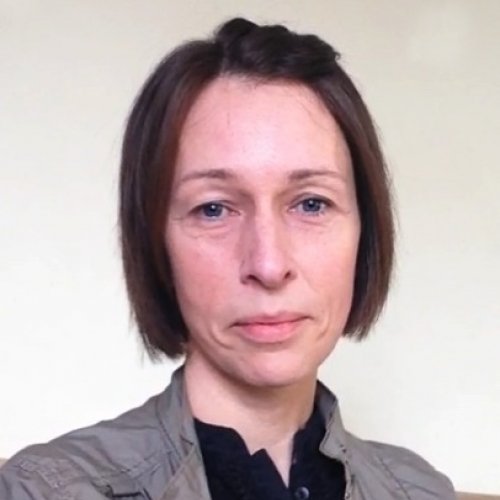 Dr Abigail Wincott profile image
Dr Abigail Wincott
---
Dr Abigail Wincott is a Senior Lecturer in Journalism and Communication at Falmouth University. Abigail has over 20 years' experience as a journalist and producer in print, broadcast and online, including 15 years at BBC Radio 4 and the World Service. Her research interests includes areas of audio production and how professional cultures adapt to changes in technology and wider society. Find out more about Abigail's research interests, projects and outputs directly on her staff profile, linked below.
Staff profile
Outcomes
Over a period of 12 months, the project examined all available examples of spatial audio used in factual radio and podcasting, from the 1970s to the present day. Producers of recent content were approached and 18 took part in semi-structured interviews about their process, technology, techniques, barriers and potential opportunities for the future.
Key findings:
Unlike VR and TV, radio/podcasting and immersive sound are easily integrated though there is some disruption to traditional radiophonic 'grammar' requiring a 'spatial sensibility' and some change to ways of working.
Used well, spatial audio adds value: it is a sprinkling of 'fairy dust', 'cinematic', 'visceral' and 'real'. It creates new uses for mono and stereo, so all three form a richer palette for audio journalists to work with.
Most makers lack a shared vocabulary to talk about immersive production and its issues. They feel isolated from other immersive audio makers. Journalism's professional culture and structures pose obstacles. More training and opportunities to share best practice are needed, if we are to realise the potential that spatial sound offers.
Outputs
Written outputs: 
Wincott, A. (in preparation) Tackling spatial audio skills gap with journalists and factual audio makers: evaluating a pilot workshop methodology. Media Practice and Education. 
Wincott, A., Martin, J. and Richards, I. (2021) Telling stories in soundspace: placement, embodiment and authority in immersive audio journalism. Radio Journal: International Studies in Broadcast & Audio Media 19(2). https://doi.org/10.1386/rjao_00048_1
Wincott, A., Martin, J. and Richards, I. (2020) Spatial awareness: State of the art and future needs of spatial audio journalism. https://spatialaudiojournalism.home.blog/services/ 
Project website:
Conference presentations:
'What should we do with the listener in audio journalism?', MeCCSA Annual Conference, Robert Gordon University, Aberdeen (7-9 Sept, 2022) 
'Where is the listener? Changing conceptions of the audience in immersive radio and podcasting', IAMCR International Conference,  Tsinghua University and Xi'an Jiaotong - Liverpool University, Beijing, China, 11-15 July 2022) 
'Spatial awareness: helping journalists to work with spatial sound', Everyday is Spatial, University of Gloucestershire (16-17 June, 2022) 
'Increasing innovation in audio journalism', Futures of Journalism, Cardiff University (23-24 Sept, 2021) 
'Moving through sound: towards a grammar of spatial audio journalism', MeCCSA Annual Conference, University of Brighton, UK (8-10 Jan, 2020) 
Abigail Wincott has designed and piloted a series of training workshops, with the support of the BBC and Screen Cornwall, applying findings from the project. The first cohort of audio journalists and producers from around the UK and Ireland attended in May 2021, and one year on have completed a survey into the impact their training has had. Several have gone on to use immersive audio in their freelance production work, with three gaining commissions to produce binaural content. 
A further series of workshops is planned along with materials for trainers to use in their work, to cascade the impact further.  
Falmouth students producing audio documentaries as a final major project on the Journalism, Journalism and Creative Writing, and Sports Journalism degrees have also experimented with binaural production techniques identified through the research. 
Wincott is consultant on immersive sound for a project awarded the a-n bursary for Innovative technical invention and learning with TechResort Lab 2022-23.