Moonshine release new game on Google Stadia
29 April 2020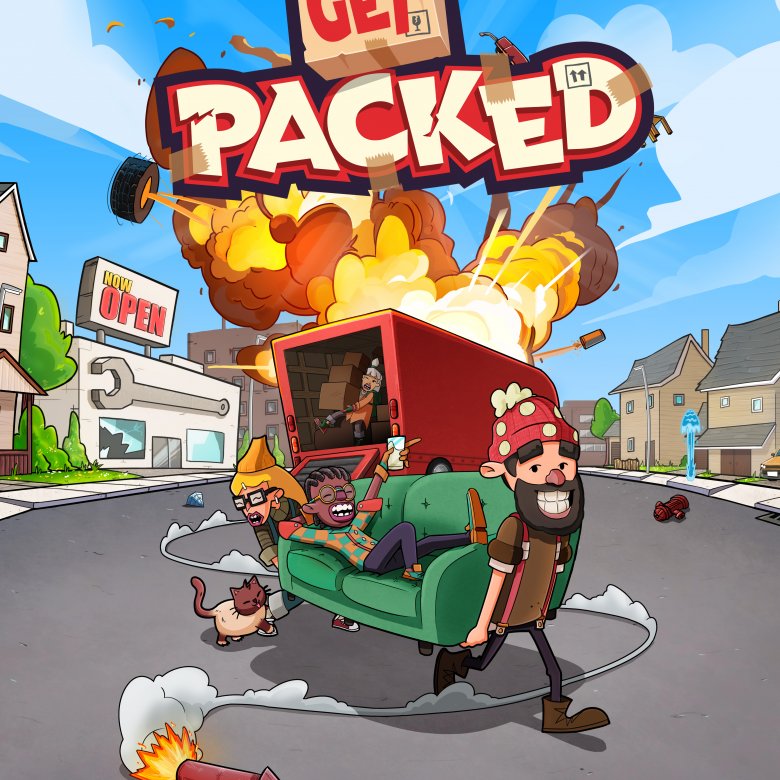 Launchpad_GetPacked_portrait
Moonshine Studios has just had its debut title published exclusively on Google Stadia.
The Cornwall-based games studio, which was established on Falmouth University's business incubation programme, Launchpad, is making an impact with this co-op game, full of calamity and mayhem.
Get Packed follows the world's clumsiest moving company as it relocates an entire town when a greedy salt mining company takes over, leaving a trail of destruction, explosions, and furniture fragments in their wake…
The team behind Moonshine are already blown away by feedback from players.
Marcus Gardner, one of the founders of Moonshine said, "With recent world events bringing about many challenges, the irony of launching a game all about removals while we're on lockdown is not lost on us. However, with friends, family and loved ones spending more time with each other either in the same household or online, we are excited to see so many people enjoying themselves playing Get Packed all around the world.
"We started building the game in 2017 and we've certainly come a long way since then; partnering with our publisher, Coatsink, and then with Google Stadia to become a 'First on Stadia' title. We're really looking forward to seeing more people play the game and where it takes us next."
The inspiration for the game originally came from Moonshine's Callum Taylor, who saw the comedy potential when helping a friend move house, "trying to cram all these belongings in a tiny car, a bit like a bad game of Tetris, was a real challenge and completely silly. We tried to bring that to Get Packed and take it up a gear, with fun cartoony destruction and ridiculous physics".
Professor Chris Archer Brown, Director of the School of Entrepreneurship said of Moonshine's success, "We're thrilled to see this high-profile launch for Get Packed. The team have done an incredible job and deserve to see their game do really well. This is what Launchpad is all about – building exciting digital business in Cornwall that have a global reach."