A guide to Falmouth nightlife
23 March 2023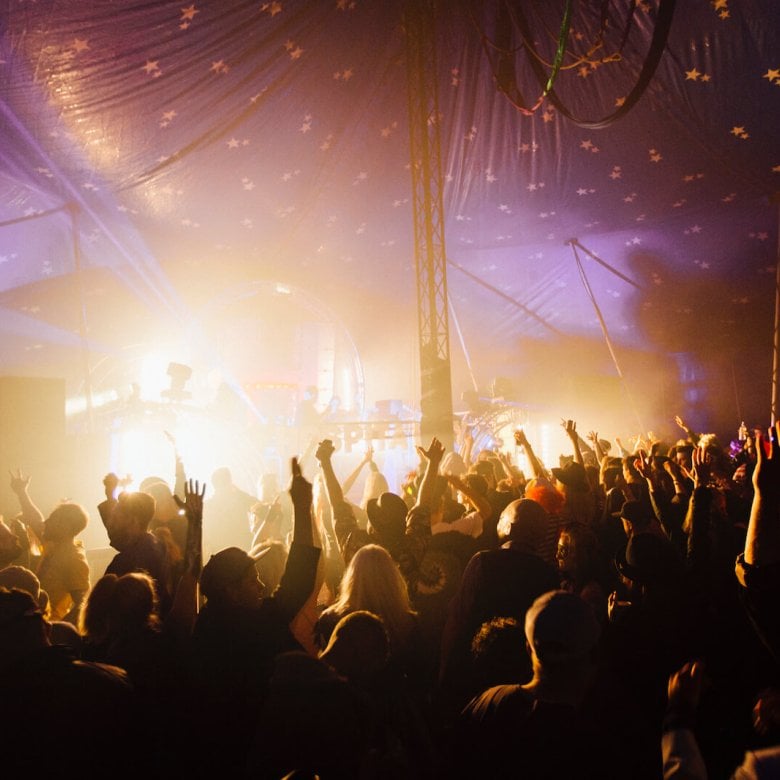 Stannary party
Toast of Falmouth
Toast is a friendly bar in the centre of Falmouth that offers a range of premium cocktails, wines, and spirits. The bar's intimate atmosphere makes it a perfect place for a night out with friends. Toast also hosts a range of regular events, including DJ and comedy nights. 
5 Degrees Below
Located right under Five Degrees West – hence the name 5 Degrees Below; this late-night bar puts on regular club nights so you can get your underground house and techno fix.  
Small Ships  
Tucked away from the high street, Small Ships is a cosy and intimate bar with a great atmosphere and even better cocktails! Small Ships hosts regular events, including quiz nights and live music.
The Cornish Bank 
The Cornish Bank is one of Cornwall's premium live music venues, with a well curated programme of local and international bands and artists – from Squid to Gwenno and Billy Nomates. The bar's unique decor, including a wall of vintage suitcases and an eclectic mix of furniture, creates a fun and friendly atmosphere.
Jacob's Ladder  
Jacob's Ladder is a popular pub and live music venue which is perched at the very top of Falmouth's historic Jacobs Ladder steps. This laid-back pub offers a wide range of local beers, ciders, and spirits. The bar's outdoor terrace offers stunning views of Falmouth harbour and is a perfect place to watch the sunset. Jacob's Ladder hosts live music events every week, featuring local and national bands and artists. 
Princess Pavilion
Overlooking Falmouth's beaches, Princess Pavilion is a year-round live music, theatre and comedy venue. See your favourite artists and discover new bands, with recent gigs in the programme including The Pharcyde, Pete Doherty, The Brian Jonestown Massacre, and Frank Turner.
The Games Room
If you're looking for a more interactive night out, The Games Room in Falmouth is the perfect place to go. This lively bar offers a range of classic and modern arcade and board games, as well as snooker, pool, table tennis and shuffleboard. Whether you're a seasoned gamer or just looking for a fun night out, The Games Room is a must-visit spot in Falmouth. The bar's retro décor and neon lights, creates a fun and playful space that's perfect for groups of friends.
The Games Room promo vid
The Games Room promo video
Verdant Taproom
For beer lovers, the Verdant Taproom in nearby Penryn is just a stone's throw from our Penryn Campus – making it a popular spot with our students. This microbrewery and taproom is known for its delicious craft beers, including hazy pale ales and IPAs that are brewed on-site. The taproom's stylish interior, featuring exposed brick walls and industrial accents, creates a contemporary space that's perfect for a casual evening out. Verdant Taproom also hosts a programme of live music, DJs, comedy and film nights. 
The Stannary Bar, Penryn Campus 
You will find The Stannary Bar in the centre of our Penryn Campus. A social hub for students, The Stannary Bar hosts a range of events, including regular quiz nights, Open Mic nights and Sky and BT sport screenings. It's the perfect place to catch up with friends after a busy day of lectures.
Falmouth and Penryn offer a vibrant and diverse nightlife scene, with something for everyone. From quirky pubs to underground bars and lively nightclubs, Falmouth has it all.