Graduate Designs at the Young Vic
03 August 2020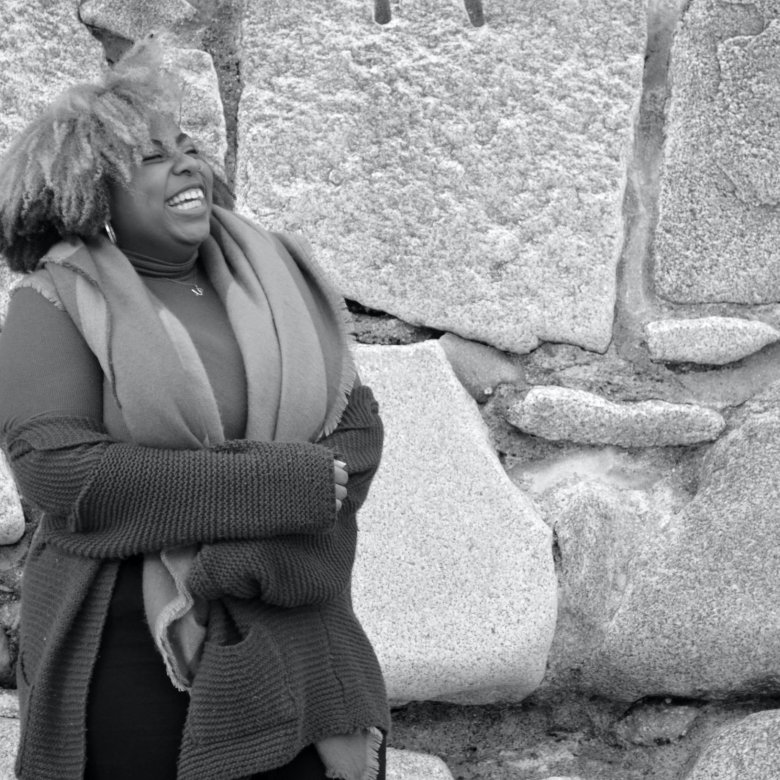 Grad Profile - Phyllys Egharevba portrait
Interior Design graduate Phyllys Egharevba graduated in 2018, she is currently working freelance as a design/production assistant. We caught up with her recently to find out what she is doing now:
What did you enjoy most about your time at Falmouth University?
The change! Coming from a busy city, one of my priorities when choosing a university was being somewhere that felt more personal and intimate. I enjoyed feeling independent and having room to explore my creativity whilst also being able to have one-on-one sessions with the tutors. I loved the studio set up the most; it made the transition from student to work life a lot smoother.
What are you up to now work wise?
My first job after graduating was a fixed-term contract at the Young Vic Theatre in Waterloo, as a production assistant. My role included helping in general maintenance of the theatre, as well as assisting the designers, directors and project managers of each production. This involved anything from set builds, technical drawing, to buying props and furniture. I worked on a variety of productions at the Young Vic, such as 'Bronx Gothic', 'Remembering Toni Morrison' and 'Death of a Salesman', which was later transferred to the West End. As part of my role, I had the opportunity to go to Sweden, touring and meeting other theatre makers in Stockholm. I am currently working freelance as a design/production assistant. 
What advice would you give to prospective students?
I think it's important to understand that studying Interior Design is broader than you may think and requires a lot of hard work and time.
That being said, it has a huge amount to offer and you will gain numerous transferable skills that help in other fields – fields that you may not even expect! Take advantage of the I.T lessons and other facilities the campus has to offer. And finally, don't forget to have fun! Falmouth is a wonderful place to live and you will no doubt leave with incredible experiences and fond memories.
A project I have worked on – 'In a word' at the Young Vic Theatre, London
'In a Word' was the 2016 winner of the Francesca Primus Prize for outstanding play by an emerging female playwright. It was reproduced at the Young Vic Theatre with a more intimate crowd, and starred Jill Halfpenny, Karl Collins and Michael Elcock. Flashing back and forth in time between the two-year anniversary of a son's disappearance and the events that led up to that day, it shows a mother and father trying to make sense of their tragedy and reaching a place of acceptance. As part of the production team, I assisted on the technical drawing of the compound raked stage, the scenic painting of a real tree as well as faux concrete. I was also involved in the buying and making of props and furniture – of which included a car seat (see image below). 
Photo credit – Helen Murray
'In a word' at the |Young Vic Theatre, London