Graduate Designing Social Spaces that Create Connections
03 June 2020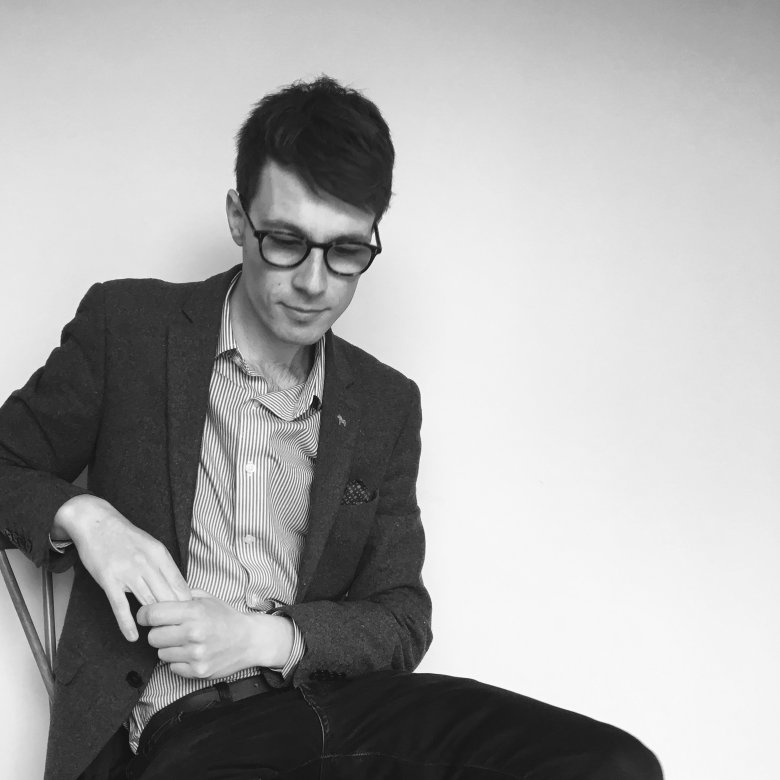 SADI Grad Profile Kieran Oshea
Interior Design graduate Kieran O'Shea is currently working for Amarelle - a team of experts who are focused on creating stunning interiors and executing high quality office fit-outs in Bristol, Bath and the rest of the UK.
We caught up with him recently to find out what he has been doing since graduating in 2013:

What did you enjoy most about your time at Falmouth University?

Falmouth is a true creative hub, you get a real feel of its arty Cornish roots. It's an inspiring place to be both on and off campus, and from growing up in the city, this was just the best place for me to get inspired.
For me, the collaborative atmosphere of the studio was probably the most important thing; the freedom to play with ideas, whilst bouncing concepts around with both course mates and tutors. I feel that the project-based nature of the course has linked well to my professional work.
What are you up to now work wise, what inspires you as an interior designer?

I plunged straight into the design world after graduating – working for Camouflage a retail and residential design and build company based in Bath. This was my first experience of seeing a design from conception to completion whilst working on a high-end town house project in London. I loved the site visits and problem solving aspects of working here; it was an amazing thing for me to be able to see my designs come to life.
Early on, I knew that hospitality design was the sector that I wanted to specialise in. I love designing for social spaces, creating spaces that create connections (this was also the focus of a lot of my practice whilst at university). My opportunity to work in this sector came with Seed Design, focused on interior design for the hotel sector. I worked as an interior designer, designing projects for Marriott and Hyatt, working on large international hotel schemes.
As well as the guestrooms and suites I was responsible for designing eye catching details for the hotel's standalone restaurants, bars and coffee shops. Despite designing for large branded hotels a sense of place and personality is what truly makes a scheme. We would work hard on creating the design story that would thread through the spaces, inspired by the locality. The highlight for me was working on the concept design for a Hyatt hotel in Bulgaria's capital Sofia.
Following this, I was lucky enough to oversee the delivery of the radical redevelopment of Bristol Old Vic. I was based on site at the heart of the project working closely alongside renowned architects Haworth Tompkins. The Old Vic is one of my favourite places in the world, and it was great to be able to work on something so close to home and close to my heart. My role comprised of the sourcing and procurement of FF+E, furniture layouts, as well as overseeing the installation of a number of exciting heritage projects across the space. The scheme was centred on exposing the theatres much altered Georgian Façade to reveal the narrative of the buildings past. This play on old and new and honesty to materials is something that transpired through the whole project including the furniture and finishes.
Since then I have moved through a few freelance and project based roles, including being an in house designer and draughtsperson at an independent furniture workshop in Bristol. I am now part of the team at workplace design company Amarelle; with a lively studio atmosphere and a down to earth approach, our projects emulate this way of convivial working.
 
What advice would you give to prospective students?

Take advantage of setting your own briefs for projects; you will miss this time you have to explore schemes more deeply once you have graduated. Use and abuse your sketchbook and try playing with different styles, the styles that started out as experiments when I was at university, are still how I like to create visualisations and communicate projects now.
A project I have worked on – Bristol Old Vic
Working alongside architects Haworth Tompkins as the FF&E Officer for the radical redevelopment of the front of house areas for the 250 year old theatre (see image below).
(Photo credit: Haworth Tompkins/Philip Vile)
Radical redevelopment of Bristol Old Vic