Funding Call Open for Technology Expansion in the South West
9 July 2020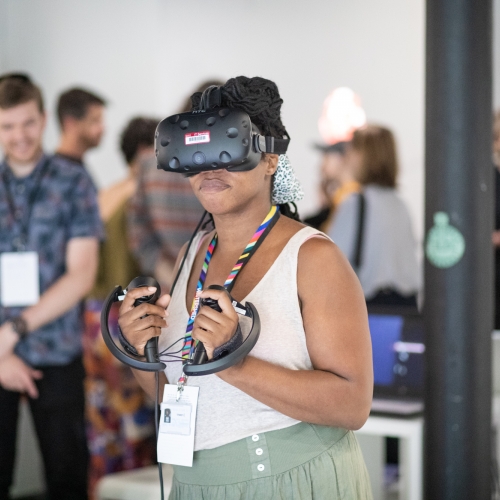 The South West Creative Technology Network (SWCTN) are proud to announce the launch of the Data Prototype Funding Call.

The aim is to fund eight research teams who are exploring brave and distinctive projects within the field of data, opening up the field to new voices and challenging the status quo. Up to £40,000 will be available to each team.
Lloyd Brina, Knowledge Exchange Manager SWCTN at Falmouth University said: "Here at Falmouth we are are hugely excited by the SWCTN data prototype call. We know that Cornwall's fast-growing tech sector and our significant creative community will have innovative data projects looking for early stage funding. With data-related challenges building this call couldn't have come at a better time. However, it is likely to be highly competitive so attending an applicant surgery should be seen essential."

Through this opportunity successful applicants will receive expert guidance from the SWCTN producer teams and business advisors to develop their prototype before pitching the final prototype to funders and investors in specially designed surgeries throughout the South West.
Led by the University of the West of England (UWE Bristol), in partnership with Falmouth University, Bath Spa University, The University of Plymouth , Watershed in Bristol and Kaleider in Exeter; The SWCTN aims to expand the use of creative technologies across the South West.

The project is funded by Research England's Connecting Capabilities Fund, which supports university collaboration and encourages the commercialisation of products made through partnerships with industry.

Deadline for applications is 5pm on 7 September 2020.
You might also like