Clubs & societies at Falmouth University
04 October 2023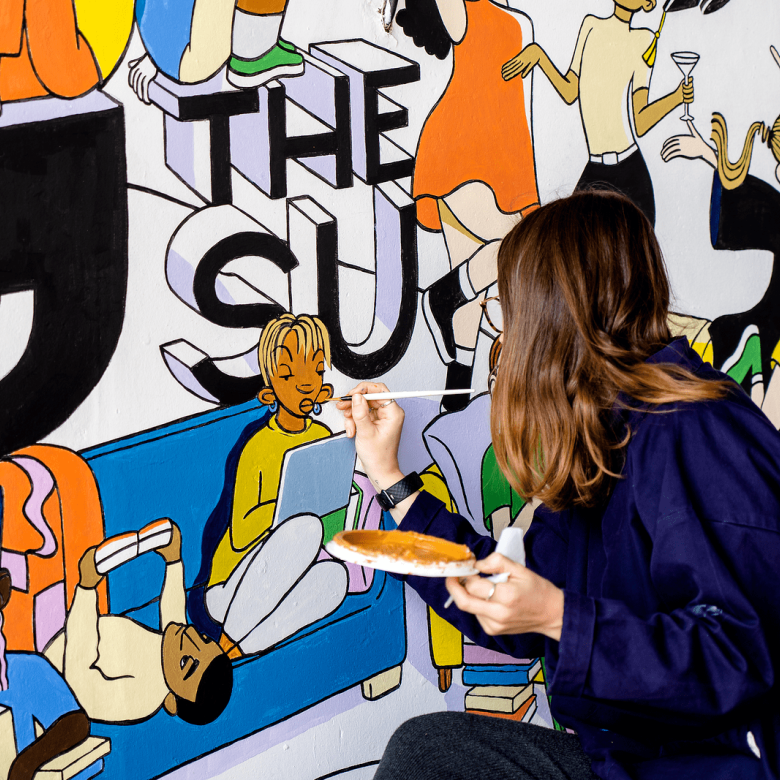 Su Mural Penryn Campus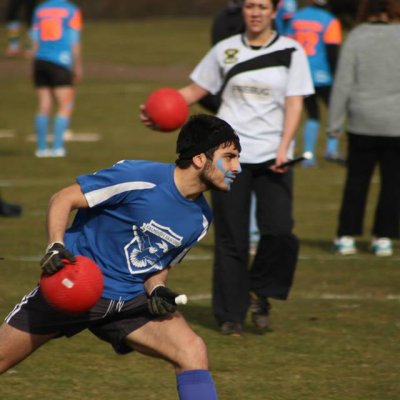 Sports
Choose from a wide range of racket, ball and recreational sports clubs. Alongside the staples such as rugby, football, netball and hockey, you'll find the likes of lacrosse, athletics, gymnastics and tennis – plus the Multisport Society if you'd like to try a bit of everything.
Join the Expedition Society for weekend and residential walks at locations around Cornwall or take up the reins and go horse riding. Enjoy a foam darts shoot-out, scale new heights with Falclimb for indoor and outdoor climbing challenges or have a go at the Korean martial art Tang Soo Do. How about joining Cornwall's only Ultimate Frisbee team?
Media, hobbies and games
Flex your writing muscles with the student-run publishing house Penryn Press or host your own show on the award-winning student radio station Surf Radio. Try poetry, poker or knitting and crochet, or scare yourself senseless at film screenings with the Horror Soc.
Faith and culture
Our clubs cater for different cultures and faiths. Societies such as Asian, Islamic, African Caribbean and Cornish Language & Culture, open to all students, aim to celebrate their heritage and educate those inspired and interested by it. You'll also find a Catholic Society and a Christian Union,
along with a range of political and campaigning organisations.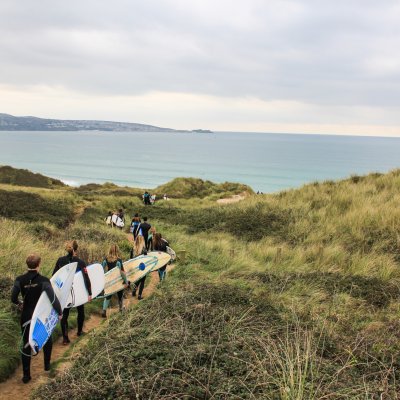 Nature and green
Embrace the outdoors with MarineWatch, which aims to celebrate and protect local marine wildlife and runs a busy schedule of boat and snorkel trips. The popular BeeSoc is buzzing with activities, from practical bee-keeping sessions to craft get-togethers. Nature lovers, green activists, foraging
fanatics and gardeners can sign up to Green Living, EcoSoc and the Vegan Society.
Watersports
Splash out with one or more of our water-based societies such as Fal Sail, which is affiliated to Flushing Sailing Club, or the Kayak Club. With the promise of sunrise harbour paddles and beach BBQs, what's not to like?