Business graduates receive £200k funding for TeX Innovation
03 March 2022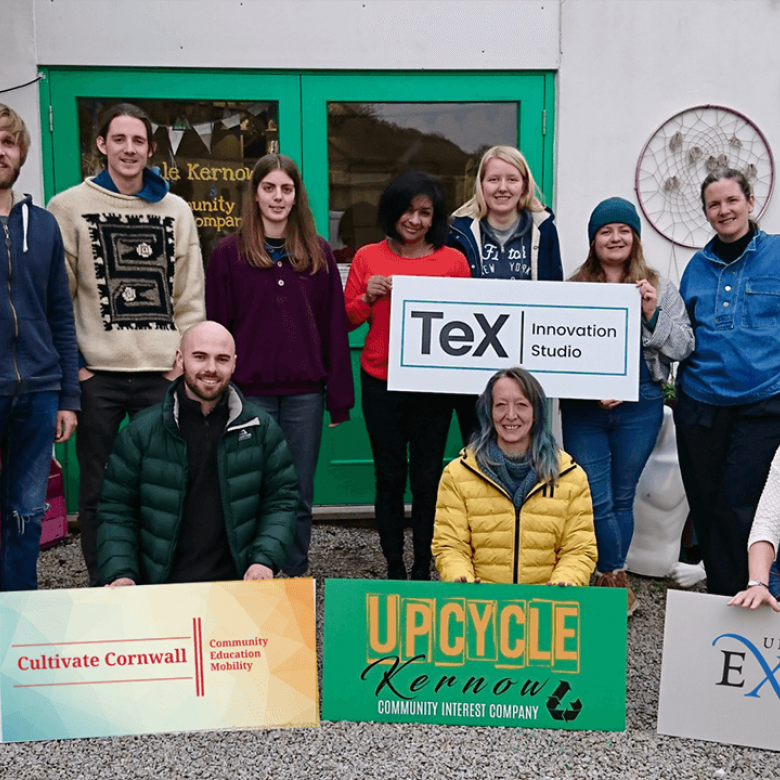 TeX Innovation Studio 2
Two graduates from Falmouth's Cornwall Business School have secured £200k funding from the National Lottery Community Fund.
Harry Deacon and George Bewley secured the funding for their TeX Innovation project, which is part of the Cultivate Cornwall CIC social enterprise.
TeX Innovation aims to stimulate the growth of the sustainable textiles and fashion industry in Cornwall by working closely with local communities, businesses, academic institutions, and policy makers.
We are delighted to now be in a position where we are able to create more opportunities for our local communities and Cornish Businesses.
With the support of Upcycle Kernow CIC and the University of Exeter, who Cultivate Cornwall have brought in as key partners for the project, they aim to create more sustainable solutions for repurposing textile waste produced by businesses and the local community.
The funding will also allow them to expand on the range of community activities.
Harry said: "We are astonished by the news of this funding, after spending almost a year planning this next stage we are delighted to now be in a position where we are able to create more opportunities for our local communities and Cornish Businesses."