Outgoing Study Abroad Students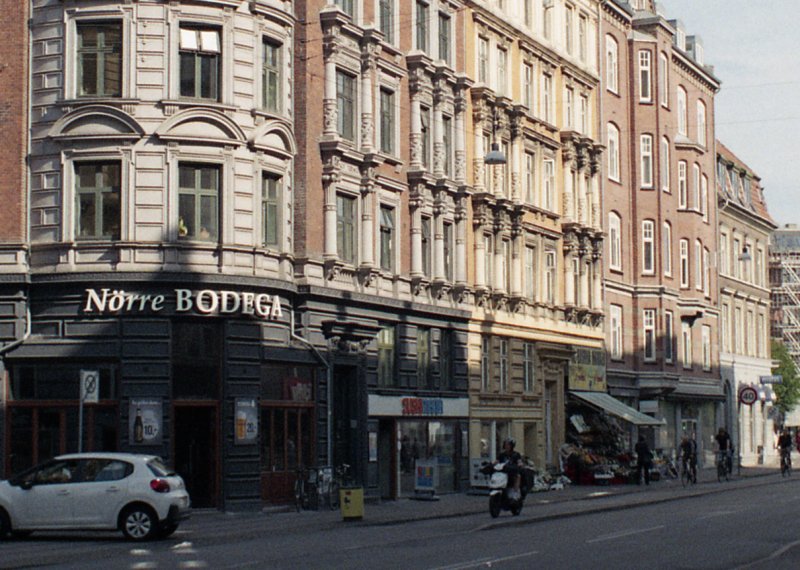 Your opportunities are vast and exciting thanks to our partnerships with European and worldwide universities.
The Turing Scheme
Falmouth University has been awarded funding through the new Turing Scheme for the 2022-23 academic year. The Turing Scheme is the UK government's global programme to study and work abroad. The scheme provides funding for international opportunities in education and training across the world. Falmouth will keep students updated on future funding for the 2023-24 academic year.
What is Study Abroad?
Falmouth is participating in the Turing Scheme for all future study abroad and international mobility.
Please note that you will not be required to pay tuition fees to your host university as you will maintain paying your fees to Falmouth University and you'll still receive your student loan.
Studying abroad FAQs
The Study Abroad programme is a tremendous opportunity to study overseas as part of your degree. Among the many professional and personal benefits, an exchange can help you:
Enhance your employability. Employers value international experience in graduates.
Maximise your degree by gaining new skills and perspectives on your subject.
Develop new language skills and gain confidence in independent travel.
Expand your network of friends and professional contacts.
Explore a new culture and country.
Of course, your period abroad is something that you'll need to think about and prepare for. It will require flexibility, new skills, perseverance, and the understanding that an exchange may not suit everyone. A thorough investigation into your host university, city and country before you leave the UK can ensure that you're well-prepared for the culture you'll experience and that you're ready to participate in all aspects of being abroad.
For undergraduates, the window of opportunity for undertaking an exchange occurs in your second year for one semester.
You may be able to choose which semester you study abroad or there may be regulations within your Falmouth department. It is therefore essential that you discuss your exchange plans with an academic prior to submitting a registration form.
You have the option to study in Europe or internationally. Visit the RealWORKS site to see which partner universities are matched with your course.
Please note that it is not possible for you to apply to a university that does not hold a partnership agreement with Falmouth. We also cannot guarantee that you will be accepted or nominated to your university choices, as each partner reviews a limited number of applications.
Need help choosing a Study Abroad destination? Here's some tips:
Visit the host university website to research the courses and facilities.
Gather feedback from your department and academic staff.
Check the RealWorks Employability service for Study Abroad events 
How do I apply to study abroad?
1. Log in to RealWORKS Employability Service

2. Complete the Online Registration Form. The Online Registration Form seeks to secure approval of your application and intended study area from the designated academic for your course to proceed with the formal exchange application.
3. Once your application has been approved by the designated academic and the application deadline has passed, the RealWORKS team will begin nominating you to your choice(s). Please note nominations are not guaranteed.
4. Following nomination, either the partner university or the RealWORKS team will contact you with application instructions. Apply to the partner universities, following the instructions listed in their follow-up email or on their website. Please note that every university will have its own deadline.
5. Complete the compulsory Pre-Departure paperwork and obtain all the required signatures.
Congratulations, your exchange is now officially approved!
Additional information
Academic Credits
It is absolutely vital that you achieve the correct amount of credits at the correct level to pass your semester abroad and proceed into the next term at Falmouth. Ensure that your exchange modules reach or exceed the below:
Exchange (Europe): 30 ECTS at level 2
Study Abroad exchange (Australia): 40 (Griffith) at level 2
Study Abroad exchange (New Zealand and Singapore): 60 at level 2
Study Abroad exchange (USA and Canada): 12-15 at level 3
Study Abroad exchange (Japan) 30 ECTS at level 2
When you return, the credits from your overseas modules will be transferred, however, grades are not, so this does result in greater weight being placed on your final year performance when deciding your overall degree classification. This means that your final degree classification will be calculated on the basis of your Level 6 (final year) results only, as per the Academic Regulations, which can be found here.
Academic Transcript
This document is often required for your applications and can be obtained from Student Records: 
Student visas
Unfortunately, we are not able to offer exchanges to students on a student visa due to UKVI regulations.
Any questions?
For application support, please contact the RealWORKS team: