Latest Information for Students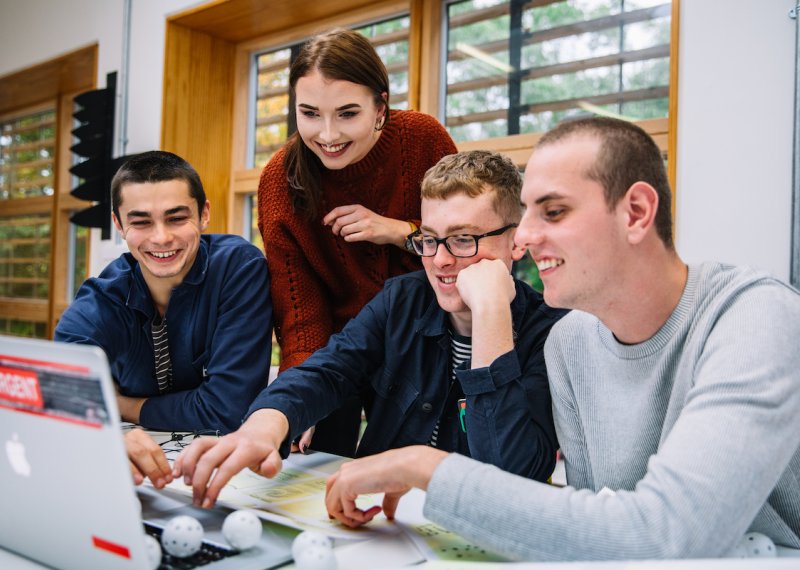 Keep up to date with the latest coronavirus information.
As a community, we are now learning to live with Covid-19. While it is fantastic to be back on campus, socialising and embracing face-to-face learning and teaching, we must still be taking precautions to allow everyone time to adjust and feel comfortable in this new environment. This page provides details of all the latest guidance for students at Falmouth University. 
For further detailed information and guidance, visit: 
General FAQs
In line with Government changes to testing, students are no longer required to test twice a week before coming onto campus. However, we still encourage everyone to continue taking a cautious and responsible approach to protect others in our campus community, such as practising good hygiene and staying at home if you develop any of the main symptoms of Covid-19. 
Following the Government change, there is no longer free Covid testing for the general population in England, including PCR and LFD testing. There is also no longer free provision for LFD or PCR testing via the University.  
A small number of people who are at high risk will still be able to get free NHS tests. Find out more about the plan for living with Covid-19 on the Government website.  
Although you are no longer legally required to self-isolate if you show symptoms or have tested positive for Covid-19, the national guidance is to stay at home and to avoid contact with other people for at least five full days, or until you no longer show symptoms. We encourage you to follow this guidance to help protect others and stop the spread of Covid-19. If you are on campus and fall ill, please go home as soon as you can. 
Our Digitally Enhanced Learning model also means you can keep up with your studies from home. Please see the below 'Learning, Teaching and Assessment' FAQs for further information on attending University and reporting absences.  
If you are unwell due to Covid, please follow the normal process to log an absence via the Student App & Portal under digital attendance. You can also complete this online form to let the University know you have symptoms of Covid-19 or have tested positive. You should also inform people you've been in close contact with so they can take any precautions of their own.  
If you are a close contact of a person with Covid-19 you are no longer required to test or self-isolate. However, we ask that you take a sensible and cautious approach. Consider your symptoms every day before coming onto campus and do not come onto campus if you begin showing any of the main symptoms of Covid-19, however mild.  
If you have a catered halls package, please contact Halls on halls.help@fxplus.ac.uk or 01325 253503 to inform them of your isolation. 
You are strongly encouraged to get vaccinated, to protect your health and that of those around you. For more information about the Covid-19 vaccination, please visit the NHS website. 
There are currently no further vaccination clinics planned on campus. However, there are regular drop-in clinics being held in Falmouth. Further information can be found here – Falmouth Covid Clinics – Falmouth Bid.   
Further advice on vaccinations and testing in Cornwall, including other venues to be vaccinated, can be found here – NHS Cornwall and Isles of Scilly
Learning, teaching and assessment
If you're unwell or self-isolating due to Covid-19, please follow the normal process to log an absence via the Student App & Portal under digital attendance. 
You should use MyFalmouth to request extenuating circumstances and provide as much detail as to why you are unable to provide a test result.  
It is important that, where possible, your assessment takes place as planned so it does not impact on your graduation or progression. As a result, we expect most student to be able to obtain an LFD Test, either though friends/housemates or by purchasing a testing kit at a pharmacy. However, decisions on extenuating circumstances are made on an individual case by case basis and where there are compelling reasons for why you cannot obtain a test, these will be considered. 
We are designing assessment so that it can be conducted online, if necessary: What this means is that you will have the opportunity to use our on-campus facilities to create work which you may be asked to submit, or discuss the creation of, in a digital format.
Please note, this process is currently under review and is likely to change shortly.
Due to increased numbers of students on campus as we transition back to usual, all specialist IT suite machines that were offered for remote access for certain courses will now only be available for on-campus access.
Study trips in the UK and abroad will be able to take place. However, the risks will be assessed on a case-by-case basis and some travel may not be possible, where there are risks to individuals or the institution. 
Registration for Spring 2023 Study Abroad is now open for applications. Visit the RealWORKS site for further information.  
Yes. Placements based in the UK can happen. 
Wellbeing and support
You can contact the Student Support Team to seek further practical help and support if you need to self-isolate. 
The uncertainties and challenges of the Covid-19 pandemic can also present difficulties for our wellbeing. Feeling stress, anxiety or low mood during these times is far from uncommon. However, it's important to know that support is there for you, and there are small steps we can take each day to support our wellbeing. Visit the Student App & Portal for more information on how to access wellbeing support.  
The Rapid Response Team is no longer operating in line with the Government's Living with Covid plan. For advice or support, contact the Student Support team.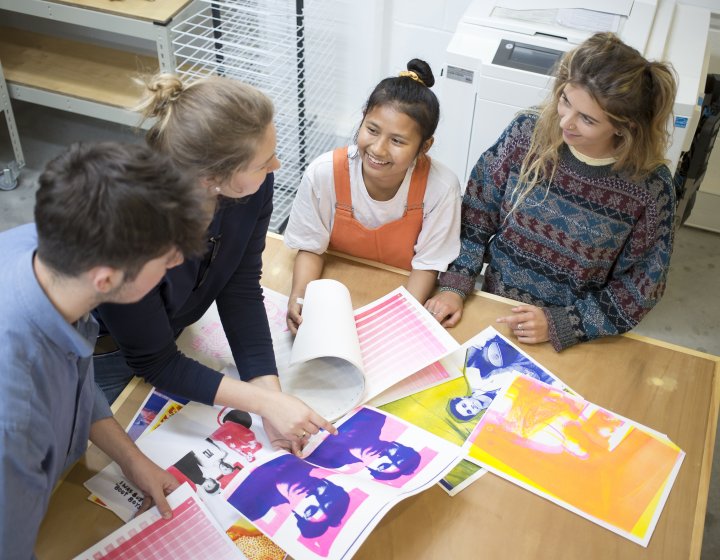 FTI studios group of students
How You'll Learn: September 2021 Onwards
Find out about our approach to learning and teaching from September 2021.
How You'll Learn: September 2021 Onwards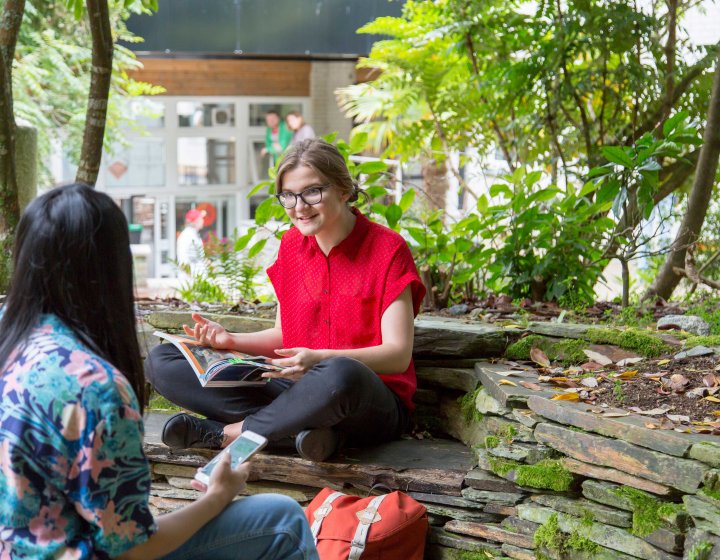 Student life student sitting on stone wall Falmouth campus
Cornwall Campuses Community Charter
The current global challenges mean that, now more than ever, we must all work together to support ea...
Cornwall Campuses Community Charter