Student Portal & Falmouth App
Student Portal 
Log in to the Student Portal to access information about living and learning at Falmouth. 
 Key Features of the Student Portal and the Falmouth App
Access your university email
Access the Learning Space and your module learning materials 
Check your timetable
Access to MyFalmouth (view your marks, assessment dates, view and edit your personal information)
Find your way with access to campus maps
View library information 
Check your print balance
Find key information and contacts for Student Services including wellbeing support, academic skills help and funding advice
Get a quick link to the Students' Union to find out about news and events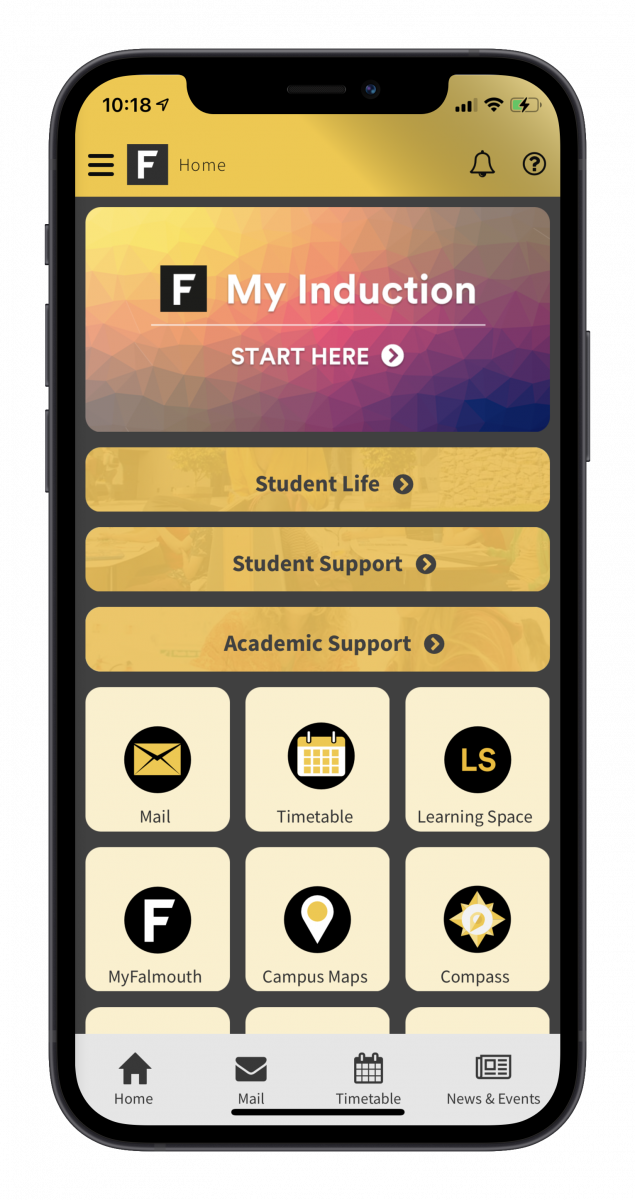 Falmouth App
Download Falmouth University's official app for students, giving you access to information about living and learning at Falmouth. 
The app is available to the Apple App Story for iOS or Google Play Store for Android services. 
If you are having any problems with the app, please contact service.desk@fxplus.ac.uk
Falmouth App Video
Meet the Falmouth app and how it can help you with living and studying in Falmouth.
Any questions?
If you have any questions about the Student Portal or the Falmouth App, just get in touch.