Head of Postgraduate Research and Professor of Performance
Lee is the Head of Postgraduate Research at Falmouth University, and throughout his career he has been committed to interrogating the academic voice, and exploring the role of collaboration in the generation of knowledge. As a recognised expert in practice as research, he has spent the the past two decades working to support undergraduate, postgraduate taught, and doctoral students across the wide variety of the contemporary arts.
In 2004 he completed the first jointly authored practice as research PhD to be undertaken within a UK arts discipline with his research partner Joanne 'Bob' Whalley. This highly innovative approach to knowledge generation has led to a career-long focus on experimentation in teaching and learning, and an academic career that has sought to balance said experimentation with an attendant rigour.
As a practitioner-scholar, Lee's research lies in the space between bodies in performance, with a specific focus on the affective gap between audience and performer. As a result, Lee's contributions to his subject area have impacted significantly upon the understanding of the relationship between theory and practice in performance. He has published widely on the subject of practice as research, audience / performer interaction, and is currently exploring the potential for affective exchange in extended reality contexts.
Prior to joining Falmouth, Lee worked in a variety of UK Universities, running undergraduate and postgraduate programmes. He has contributed to the development of best-practice within his field through external examining across the UK, and has also worked with universities and research organisations in Finland, Portugal, and Sweden.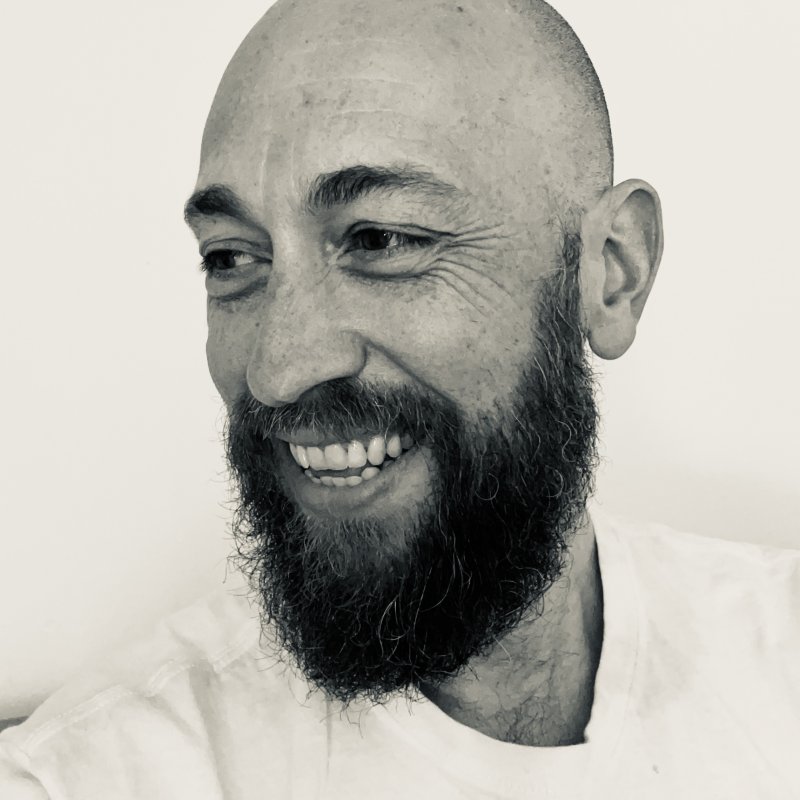 Contact details
Qualifications
| Year | Qualification | Awarding body |
| --- | --- | --- |
| 2004 | PhD Motorway as Site of Performance | Manchester Metropolitan University |
| 1998 | MA Contemporary Theatre Practice | Lancaster University |
| 1994 | BA(Hons) History & Theatre Studies | University of Liverpool |
Membership of external committees
I have been a reviewing panel member for the Fundação para a Ciência e a Tecnologia (Portugal) since 2018.
Research interests and expertise
Since the completion of my PhD in 2004, a project which brought together site-specific practices, collaborative devising strategies, and a non-hierarchical approach to knowledge creation, I have published on topics including practice-as-research, the sublime-anthropocene, and zombies. Since 2016, I have focussed increasingly on audience practices, and explored how spectatorship can function as a shared and transformative experience.
As a practitioner / academic with an internationally recognised track record in research the field practice-research, I have published regularly on this topic since 2004. I have a background in site-specific and socially engaged performance practice, and since 2016 have been researching affective exchange in audience / performer dynamics.
Alongside my own research output, I am one of three editors of the journal Choreographic Practices (Intellect Books), through which I support the research and practice of a range of Dance practitioner / scholars across the globe.
I am an experienced supervisor of doctoral candidates with a successful completion record: I have five successful PhD completions (all practice as research projects), with a further six students in the last year of their studies. I have examined eight doctoral candidates, and developed PGR training packages for the AHRC funded 3D3 Centre for Doctoral Training, and the Erasmus Funded Artistic Doctorates in Europe project. My experience of working with PGR students thus extends beyond supervision, and includes supporting development of best practice in research methodology training.
Research Topics
Audience Studies
Drag Performance
Creative Collaboration
Performer Training
Site-Specific Performance
Body-Based Live Arts Practice
Publications and research outputs
Events
Previous student supervision
I have supervised students with a wide variety of projects including skateboarding, body-art, creative collaboration, material culture, drag performance, robotics and sonic art.
Number of research students supervised to completion
5
Research degrees examined
I have examined four PhD students at University of Plymouth, one at Leeds Beckett University, one at University of Surrey, one at Manchester Metropolitan University and one at Edge Hill University.
Number of research degree examinations
8
Areas of teaching
Theatre
Dance
Musical Theatre
Engagement with professional associations and societies
I have been a reviewing panel member for the Fundação para a Ciência e a Tecnologia (Portugal) since 2018. This is the Portuguese funding council for research funding, and I review Arts and Humanities submissions.