Senior Lecturer in Experience Design (Tourism)
Donna is Senior Lecturer in Experience Design (Tourism) at Cornwall Business School and joined in August 2020. Donna is a tourism academic and received her doctoral degree in 2017 from the University of Exeter which focused on the function and impact of innovation alongside key issues associated with the management and operation of dark tourism visitor sites and attractions. Her doctoral work highlighted that researching 'sensitive issues' and 'emotion work' can present numerous opportunities and challenges for the researcher and wider team. She worked at the University of Exeter Business School since 2009 as a lecturer in management and has also held a previous lecturing post at the University of Plymouth. 

Donna has an industry background in travel and tourism and research consultancy in both public and private sectors with a specific focus on tourism industry-related projects and is an advocate of ethical business practices. She is also active outside of academia working on a number of well-being and mental health initiatives within local communities. The importance of well-being in the academy is a key area of Donna's most recent work. Her most recent project explores the emotional components within the research process across multi-disciplinary research areas highlighted in her recent event in conjunction with Manchester Metropolitan University entitled 'Encountering Emotions in Academia'. Donna is also a keen methodologist and has taught research methods and methodology for a number of years with a particular interest in innovative research methods when working with 'sensitive issues'. She is also the co-founder of 'The Academic Woman' – a platform dedicated to the personal and professional development of women in academia which has run a series of inspirational talks and events within higher education institutions and external events. 
External Links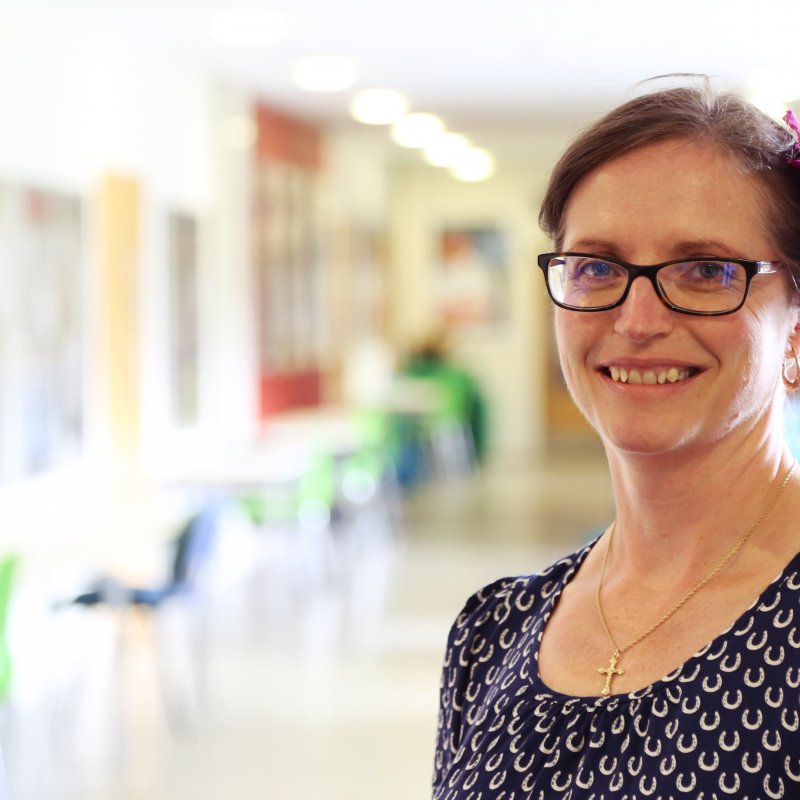 Contact details
Qualifications
| Year | Qualification | Awarding body |
| --- | --- | --- |
| 2017 | PhD | University of Exeter |
| 2006 | LTHE | University of Plymouth |
| 2006 | MSc | University of Plymouth |
| 2001 | BSc | University of Plymouth |
Membership of external committees
Board Member of Recovery Devon
Research interests and expertise
Donna's expertise crosses a number of disciplines and as a tourism academic has a keen interest in the ethics of dark tourism and digital innovations in the tourism industry. She has shared her doctoral research at national and international conferences on the subject of dark tourism. 

As an advocate for sustainable organisational practices, she has a keen interest in wellbeing in differing context such as within the tourism industry, local communities and academia. Donna's most recent research including evaluation of community-based mental health initiatives such as 'Horsemanship for Health' - using equine-assisted education to facilitate wellbeing and 'Surfwell' - using surfing to aid recovery for police personnel suffering from mental health challenges and 'Happy to Share' - an initiative aimed at minimising loneliness and social isolation in communities. 


Research Topics
dark tourism
digital innovation
Organisational wellbeing
Research Methodology
Socio-cultural Impacts of Tourism
tourism and crime
visitor interpretation
Publications and research outputs
Externally funded research grants information
| Collaborators | Currency | Funder | HESA Category | Project title | Value | Year ending | Year starting |
| --- | --- | --- | --- | --- | --- | --- | --- |
| | | ESRC | | Surfwell | | 2020 | 2019 |
| | | Recovery Devon | | H4H | | 2019 | 2019 |
| | | ESRC | | Happy to Share | | 2021 | 2020 |
Events
2018
Doing Sensitive research. Keynote Speaker, University of York, York. November 2018.
Events
2018
Encountering Emotions in Academia. Manchester Metropolitan University, Event, Manchester. June 2018.
Events
2018
Dark Tourism as a Business – New Frontiers. ATLAS Conference, Amsterdam. February 2018.
Events
2016
Dark Tourism. Death Heritage Conference, Stockholm. September 2016.
Events
2006
Online Methodologies. Oxford University Conference July 2006
Areas of teaching
Professional Practice
Research Methods
Tourism
Courses taught
BA(Hons) Sustainable Tourism Management