Associate Lecturer, Marine & Natural History Photography BA(Hons)
Andy is an artist and educator with over 20 years of experience teaching across HE settings. Andy works with first-year students focusing on research and critical thinking and as a supervisor with third-year students on their dissertation module. Andy joined the MNHP course team in 2021.
External Links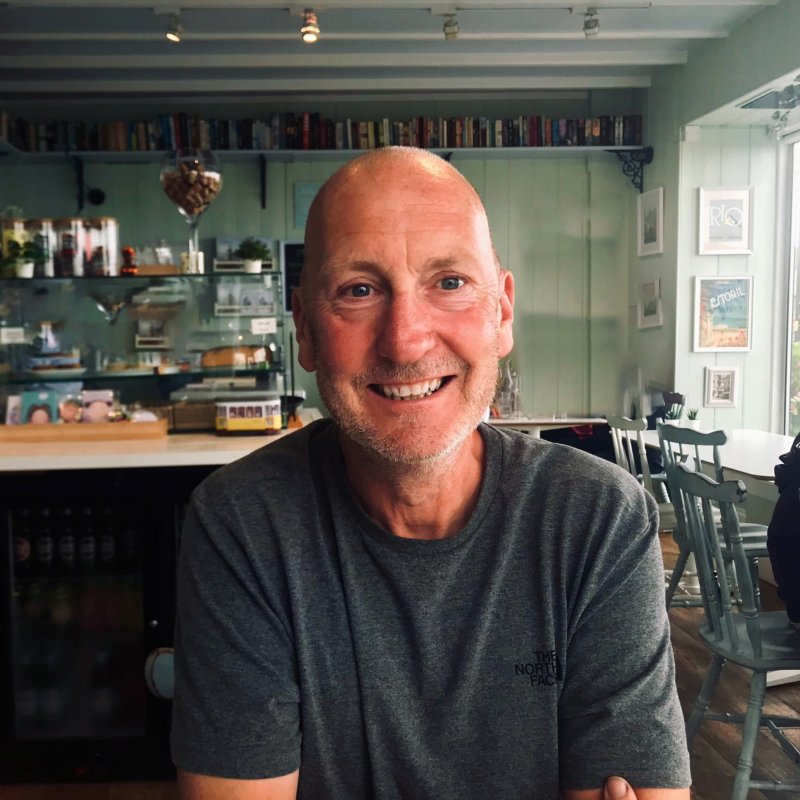 Contact details
Qualifications
| Year | Qualification | Awarding body |
| --- | --- | --- |
| 2011 | PhD | University of Arts London & Falmouth University |
| 1988 | MA Fine Art | Brighton University |
| 1986 | BA (Hons) Fine Art | Manchester Metropolitan University |
Research interests and expertise
Andy works across sculpture, performance, moving image, and sound. His work is often made as a response to instances where the aural converges with visual, built and spatial environments. 
Recent projects have featured large-scale sculptural reconstructions of spaces and objects, as a means of re-interpreting specific historical, cultural and fictional events and as a way of transforming previously private environments into social, public, and participatory spaces. 
Andy works nationally and internationally with recent projects including: 'Living Tree Radio Antenna', iPark, Connecticut, USA (2023); 'A Spacious Horizon Is An Image Of Liberty', with Derek Tyman, U-Bahnhof Holzapfelkreuth, Munich, Germany (2023); 'Sao Paulo Ums and Erms', Redruth Albany Club, Cornwall, UK (2023); 'Better Living Through Dirt', Volland Foundation, Kansas, USA (2023); 'Bickershaw Free Tower', with Derek Tyman, Ebersberger Forest, Munich, Germany (2023); 'Moosach Piano Roll', with Derek Tyman, Fred and Ferry Gallery, Antwerp, Belgium (2023); 'Peresic Swift House Tower', with Darren Ray, Arte Contemporary, Tarragona, Spain (2023); 'Maverick Façade and Stages', with Derek Tyman, Kunstverein Ebersberg, Germany (2022); 'So the Red Rose' with Derek Tyman, Fred and Ferry Gallery, Antwerp, Belgium (2022) and Arkadien Festival, Kunstverein  Ebersberg, Bavaria, Germany (2021); and 'Chimes', Auction House Project Space, Redruth, Cornwall, UK (2021).