Course Leader: BA(Hons) Press & Editorial Photography
I joined Falmouth University in 2011. Prior to my appointment as course leader on Press & Editorial Photography I was working as an international press and editorial photojournalist. I have been an editorial photographer and photojournalist for my entire professional life, over 20 years. My photographic output has been oriented towards the printed page, initially with newspapers, then newspapers and magazines, and now newspapers, magazines and the internet.
I have been very successful as a photojournalist - finding, researching, pitching and completing a multitude of photographic features for some of the finest publications in the world. My work has been published multiple times by every national English newspaper. In the last few years alone I have had my stories published by The Sunday Times magazine, the Guardian magazine, the Financial Times magazine, Marie Claire magazine, Grazia, Eve, Focus magazine, The Daily Mirror and Sunday Mirror and their associated magazines, M magazine, the South China Morning Post magazine, More! magazine, The Times Educational supplements, and many more through my various foreign agents. My images have been published in the British Press Photographer's Association's 5000 days book, a showcase of the best photojournalism of the last 15 years. My work has also featured in the BPPA's 'Unseen' book.
My ability as a photojournalist led to me becoming a contributing editor to Marie Claire magazine UK, the first photographer to hold this title. I have won many awards for my work: being named 'Most Promising Newcomer' by the Birmingham Press Club in 1991, receiving various news, sport and features awards in the Kodak Press Awards, a World Press award in 2001, and a MILK photography award in 2010. Recently I am proud to have achieved second place in the potato photographer of the year competition.
I have been a freelance, senior NCTJ photojournalist and press photographer since 1991, and as such have intimate knowledge of the needs and desires of various picture desks and editors. In 2007 I co-founded the company duckrabbit to reflect the changing nature of the editorial market place. I have taught photography, photojournalism and multimedia production and storytelling to a wide audience, from young offenders right up to international directors of communication at multimillion-dollar corporations.
I have my finger on the pulse of the photojournalism industry nationally and internationally, and my position within it allows me to call upon many fellow professionals to help with teaching and training. There has been a fundamental shift in the role of a modern photojournalist, editorial and press photographer and I am keen to be a part of that. As a professional photographer I am adept at all technical aspects of photography, from a wet print to a 4k 360 video. I am continually furthering my knowledge in all aspects of photography. I embrace and use all the tools of a modern photojournalist and I bring all these skills to the students at Falmouth, as they are all essential in my opinion to ensure any success as an editorial photographer in today's ultra competitive marketplace. I expect my students to achieve a very high quality in their work, as nothing less will enable a living as an editorial photographer. Such quality is achievable with good instruction, teaching, and a lot of thought and hard work. I feel very strongly that I should share my knowledge, and I have found that I receive as much from the students that I teach as I give. My wife, (who is a journalist and writer) and I have been fostering children, young adults and those in need since 2007. I genuinely believe that what you give comes back, and as such I enjoy sharing what I know.
External Links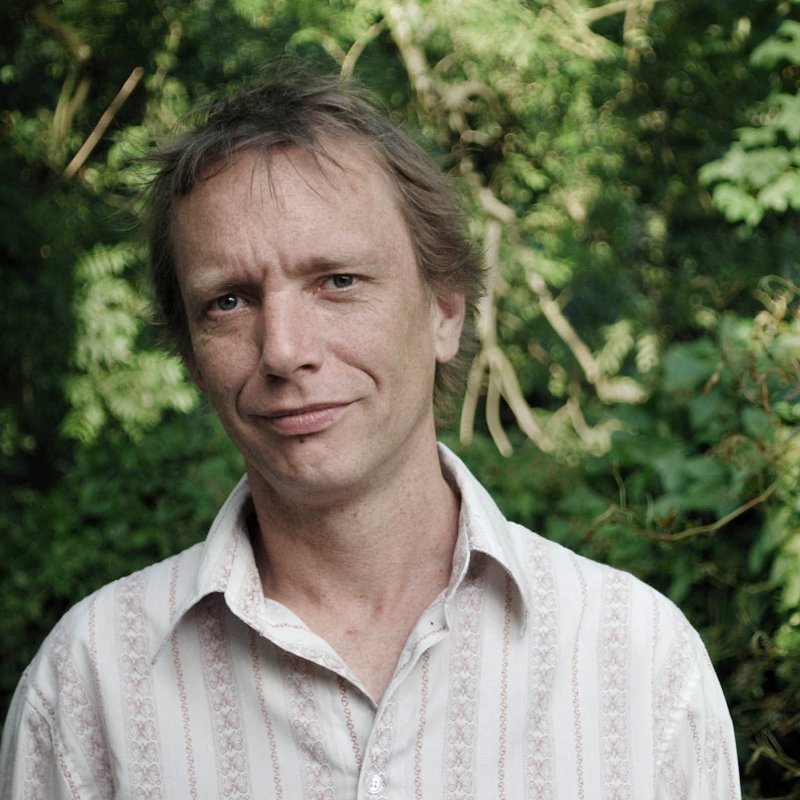 Contact details
Qualifications
| Year | Qualification | Awarding body |
| --- | --- | --- |
| 1991 | Senior NCTJ Photojournalist | NCTJ |
Honors and awards
| Year | Description |
| --- | --- |
| 2001 | World Press award winner |
| 2008 | Milk Photography awards winner |
Research interests and expertise
I am interested in communication, audience and storytelling, and their application within a new media environment.


Research centre and group affiliations
BlackBox
Research Topics
Communication
Documentary Photography
multimedia
Photography
Publications and research outputs
White, David

(2016), Camera Obscura camera, In: New IOP students, October 2016, IOP, (Unpublished)
White, David

(2012), Oxfam Zimbabwe Campaign: Oxfam see for yourself, (Published)
Areas of teaching
Photographic practice and theory across press
Photography
photojournalism
Courses taught
Press & Editorial photography
Intellectual property
I own the I.P to every image I have ever taken.


Business start ups
duckrabbit.
Independent professional practice
I am an independent photojournalist, photographer and multimedia practitioner.
Engagement with professional associations and societies
BPPA (British Press Photographers association)
EPUK (Editorial photographers UK)


Professional esteem indicators
| Year | Description |
| --- | --- |
| | World press award winner. |