Falmouth Campus Technical & Facilities Manager
Profile photo by Callum Yates,  Press&Ed photography student

Andy trained as an architect, culminating in an MA in Architecture (Design and Theory) in 1995. For the next ten years he worked across Europe on a range of projects, from monster retail and distribution sheds (not selling monsters - just huge), very large-scale advertising, and medium-sized houses and offices to the design of smaller items such as a door handle. All projects had the user and the context as key factors in design - working with people and place. These are also his principles for education: working with people through dialogue and reflection and never taking anything or anyone for granted. The range of personalities found in the world of architecture and construction created an interesting journey and an amazing learning experience, one he is nearly recovered from.

As of 22 September 2005, not that he is counting, he decided to become a full-time academic at Falmouth, accepting the role of course leader for BA(Hons) Spatial Design: Interior and Landscape. He has previously worked as a tutor in Architecture and Interior Design on undergraduate and postgraduate courses, has been course leader for an MA in Interior Design, and taught in Singapore and Hong Kong. Moving to the full-time position of course leader for the Design Centre MA courses at Falmouth in September 2008, he aimed to prove his belief that the potential for design evolution at postgraduate level is firmly rooted in disproving the old cliche that you 'cannot teach an old dog new tricks', especially as he heads towards being placed in the old dog category.

He currently is Technical and Facilities Manager for the four academic departments at Falmouth Campus, and leads the technical team delivering technical skills to students and courses across the university.

He was formally Head of Academic Planning for the University, engaging in strategic projects and developments of new and existing courses, including the FdA with Bodmin College. He provided academic input into the design and development of key student facing systems and processes such as timetabling, personal tutoring, resource management, attendance monitoring, and ensured that the implementation enhanced student experience and organisational efficiency and operation. He worked alongside the director of estates and contributed to the development of the University Estates Strategy, ensuring we bound together the academic portfolio with estates facilities, resources and development plans. He worked alongside the registrar & director of student information to provide an academic lead on the development of a University academic calendar of key institutional events, that ensured appropriate sequencing and delivery of the academic year. Andy contributed to the delivery and development of the BA(Hons) Architecture course, he led the development of in 2014 and the initial processes of prescription and professional accreditation.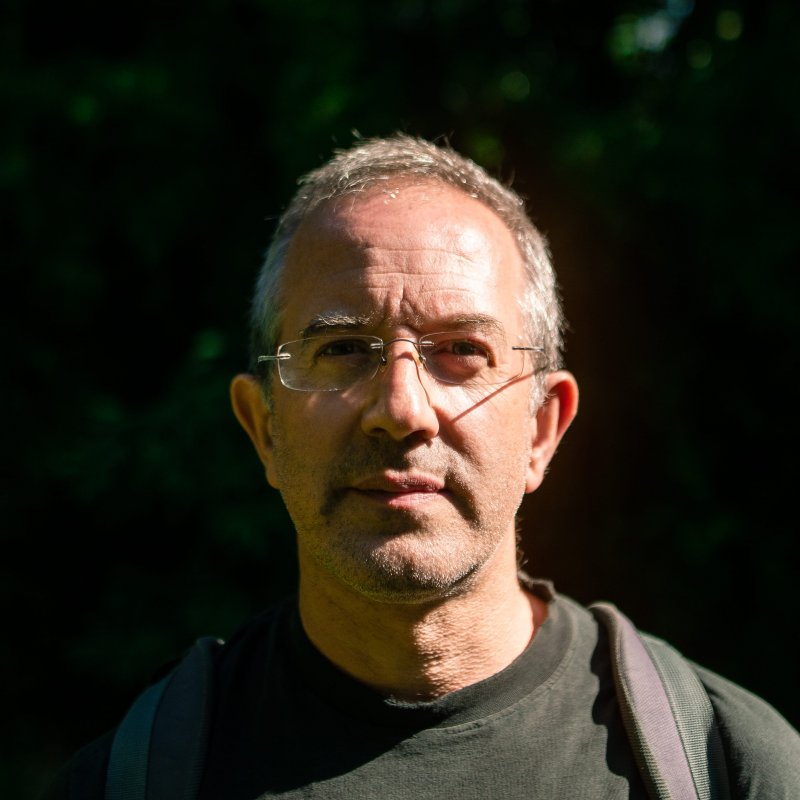 Contact details
Qualifications
| Year | Qualification | Awarding body |
| --- | --- | --- |
| 1991 | BA(Hons) Architecture | Leicester School of Architecture |
| 1995 | MA Architecture | Birmingham School of Architecture |
| 2016 | NEBOSH National General Certificate in Occupational Health and Safety | NEBOSH |
Membership of external committees
Andy was the chair of the Fabric Advisory Committee for Truro Cathedral.
Research interests and expertise
Andy's research interests lie in design that responds to the wider social and geographical notion of peripherality and identity, genius loci, and, as an evolution from his own postgraduate studies, design for the heritage and museum sectors. He currently provides technical consultation in the delivery of projects with organisations across Cornwall and the wider UK
Research centre and group affiliations
Articulating Space
Research Topics
Architecture
Location/Place
Heritage and Museums
Digital Fabrication
Publications and research outputs
Externally funded research grants information
| Collaborators | Currency | Funder | HESA Category | Project title | Value | Year ending | Year starting |
| --- | --- | --- | --- | --- | --- | --- | --- |
| | GBP | | | | | | |
Previous student supervision
Clare Wardman
Areas of teaching
Architecture
design process
design theory
user centred design
technical specification
construction
site specific design
regeneration
redevelopment
historical context and contemporary design
Courses taught
Andrew has contributed to delivery of BA(Hons) Architecture and has contributed to delivery across Design courses
Policy engagement within Cornwall
Engagement with organisations which contribute to the development of educational, cultural or socio-economic policies in Cornwall
Andy was the Chair of the Fabric Advisory Committee for Truro Cathedral, and was previously on the Board of Cornwall Building Preservation Trust. The latter undertakes projects to protect buildings at risk within Cornwall which will potentially be outside of commercial or private interest. An example is the Grade 1 listed Duchy Palace, Lostwithiel, which was recently restored and regenerated in conjunction with the Prince's Regeneration Trust.
Consultancy and facility services
Andy supported the recent HLF bid for Truro Cathedral's Inspire project, with particular emphasis upon Education and Interpretation.
He actively engages with local businesses and organisations in the development of projects and events.
Independent professional practice
Now undertaking Engineering and Architectural support within the industrial archaeology and heritage sectors.
Social, community and cultural engagement
Andy has worked on several projects which focus upon place and user engagement. One example is the development of a low-cost, flexible, interactive system for Truro Cathedral, with Tim Shear and Sarah Hughes (Education Officer for Truro Cathedral), which linked tactile objects to short narrative films that explained the life of the Cathedral to a wide range of users.
Engagement with professional associations and societies
Andy has been an External Examiner and contributes to the validation of degree and postgraduate courses at several UK institutions.
He has been involved with the development, validation and delivery of courses in China and the Far East.