Senior Technician
I began working at Falmouth university in 2005 as a part-time 3d associate lecturer on the Art Foundation and as a temporary woodwork technician in the fine art workshop, which eventually turned into a full time position. I then transferred in 2007 to fine art metalwork/kinetic sculpture technician in 2007, which is the position I still currently hold, as a senior technician.

I graduated from a fine art degree at Falmouth in 1999 and continued my practice as a kinetic sculptor exhibiting internationally, especially since the 1999 BT New contemporaries exhibition for which I was selected for - this functioned as a major stepping stone for my career in the arts.

I completed a PGCE in post compulsory education at Cornwall College in 2005 specializing in teaching fine art and have been working within the school of Art ever since.
External Links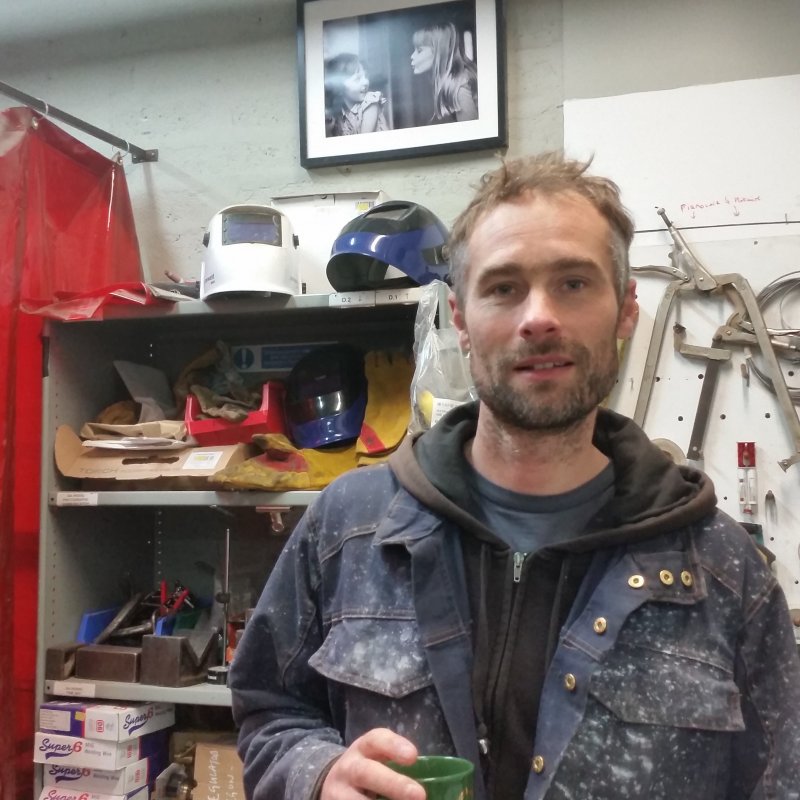 Contact details
Qualifications
| Year | Qualification | Awarding body |
| --- | --- | --- |
| 1999 | BA(Hons) Fine Art | Falmouth University |
| 2005 | PGCE (Post compulsory education) | Cornwall College |
Publications and research outputs
Events
2013
I delivered a teaching workshop and exhibited work as part of the Performing Objects conference at Falmouth University http://performingobjectsconference.co.uk/?page_id=549
Events
2010
Artist lectures given as part of Foundation professional practice lecture series - Falmouth
Policy engagement within Cornwall
Engagement with organisations which contribute to the development of educational, cultural or socio-economic policies in Cornwall
I have worked as a lead artist/lecturer on various Widening Participation summer school workshops (these include drawing projects, Inflatable sculpture workshops and Rude Goldberg workshops)

I coordinated a BIG DRAW event in 2005 in Falmouth which was a combined drawing event done by various school children across Cornwall , culminating in a huge banner unveiled on the side of the Maratime Museum in Falmouth.
Consultancy and facility services
2014 - Clerke and Joy performance/theatre company - consultancy for an onstage 'performing machine'  and access to Fine Art workshop
2015 - ATOI collaborative artists - consultancy and currently working on bronze investment casting project together
Independent professional practice
I have worked for Joseph Waller Fabrications in London a number of times - helping to fabricate various high profile artists works such as Micheal Craig Martin, Helen Marten, Adriano Costa

Exhibitions listed in Artist Profile section (as attached CV)
Social, community and cultural engagement
I have lead a kinetic Art workshop in the education dept of Exchange Gallery Penzance and given talks in 2009 along side my exhibition.
I built a contemporary art inspired crazy golf course with the help of volunteers, for the general public to play on - Exchange gallery Penzance 2010
I have worked with a community lead theatre company in Cairns Australia in 2002 building sculptures for outdoor stage sets for production Coconuts Walking the Streets.