About the researcher
Josie Purcell is a practising photographic artist specialising in eco-conscious and sustainable photographic techniques.
She created Cornwall's socially and environmentally engaged eco-darkroom ShutterPod in 2011, founded the Photopocence podcast in 2021, teaches eco-photo workshops with Cohort St Ives, and is a Visiting Lecturer with Falmouth University.
Josie has lead workshops for The Photographer's Gallery, is a member of the Tend Collective (formed from a Hundred Heroine's bootcamp), produced films for the National Trust and Cornwall Craft Association, and has responded to various commissions such as the international Of Earth-For Earth exhibition on sustainable mining (University of Exeter) and 6000 Flowers with Cornwall AONB and the University of Exeter's Environment and Sustainability Institute.
Her photographic projects span topics such as the global sand crisis, land access rights, and ageism (women).
She is also a qualified and experienced journalist.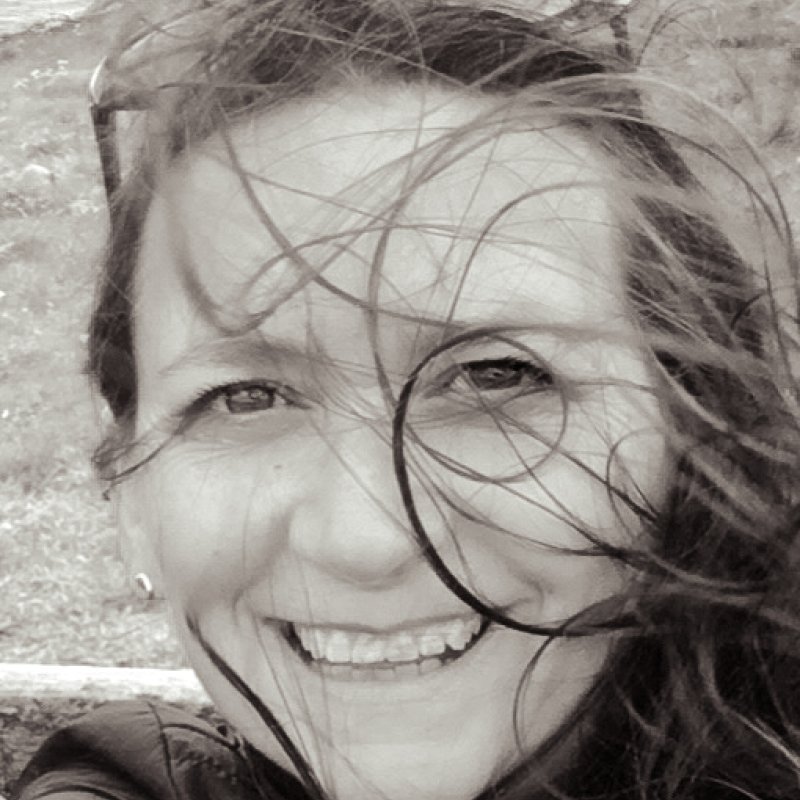 Thesis title
Cornwall's 'Rivercide' Cyanotypes: can abstract photographic art act as a mediator between humans and river health. 
PhD abstract
This practice-led research addresses a gap in knowledge relating to abstract photographic art and the storytelling of complex human-made river health impacts. 
Immersed in eco-conscious photographic processes and thinking, the research acknowledges the medium's reliance on and extraction of natural resources within the context of environmental concerns such as climate change and water scarcity. 
The chemical impact and mining legacy on Cornwall's riverine spaces will provide a touchstone to investigate how abstract and nature-made imagery, primarily through freshwater botanical specimens and the Cyanotype process, can influence the human relationship with water resources and freshwater habitats. 
This will be activated with 'autobotanographic' and mindful photographic methodologies as part of the creation and collaboration process. 
Research interests
Eco-considered photographic processes 
Plant-based and nature-made photography 
History of photography 
Land access rights  
Right to Roam 
Human-initiated environmental issues 
Ageism – in relation to women 
Cyanotype 
Anthotype 
Lumen printing 
Chlorophyll printing 
Socially engaged practice 
Participatory workshops 
Qualifications
| Year | Qualification | Awarding body |
| --- | --- | --- |
| 2018 | MA in Photography (distinction)  | Falmouth University  |
Areas of expertise
Photography, Eco-photography, Eco-photo processes 
Committee memberships
Associate of the Royal Photographic Society (ARPS) 
Professional engagements
Visiting Lecturer – Falmouth University