This Research & Knowledge Exchange Doctoral Project brief summarises our priority areas of research interest under the heading of: Digital healthcare interfaces: Co-designing a patient and clinician led digital service to enable remote body geometry data capture for orthotic services and solutions.
We welcome all research degree applications aligned with and in response to this brief.
Digital Healthcare is changing the way we interact and access health and wellbeing services. Developments from NHS Digital such as the NHS app are an example of how smart devices and digital services are becoming central to a more effective and joined up experience for patients. However, Digital Health innovations have mainly targeted the digitisation of patient data, traditionally kept in paper copies. Further innovations in the health monitoring space have enabled the use of wearable technologies to improve monitoring and patient care in areas such as diabetes, blood pressure and stress. 
There is a need for further research to understand how greater access can be afforded to patients in rural locations. Issues of technological barriers, demographic breath and geography prevent many patients from accessing services in rural counties such as Cornwall.  
This doctoral project develops on existing research that utilises 3D scanning technology to facilitate the production of bespoke supportive orthoses for Ehlers-Danlos patients.  
The researcher will be supported by RCHT's Innovation Consultant, clinicians and patient groups to investigate and develop digital services through co-design methods. This research will inform the development of a prototype service designs to improve patient care and experience in rural communities. 
Projects deriving from this brief are expected to sit within the Research & Knowledge Exchange strategy and the following department.
All successful research degree project proposals must emphasise a clear alignment between the project idea and our Research & Knowledge Exchange strategy.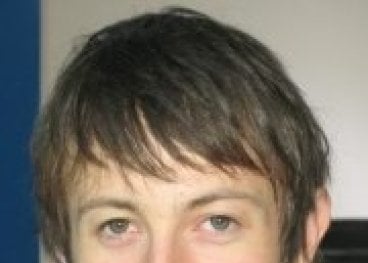 Drummond Masterton
Head of Architecture and Design
Drummond trained as a 3D designer, at Grays School of Art, Aberdeen and at postgraduate level at the...
Drummond Masterton
Project brief & project proposal enquiries
To discuss this project brief, ideas or project proposal responding to this brief, please contact: Drummon Masterton.
Application enquiries
For all other application related enquires please contact the Research & Development team.
T: 01326 255831