UniTunnel project gets the green light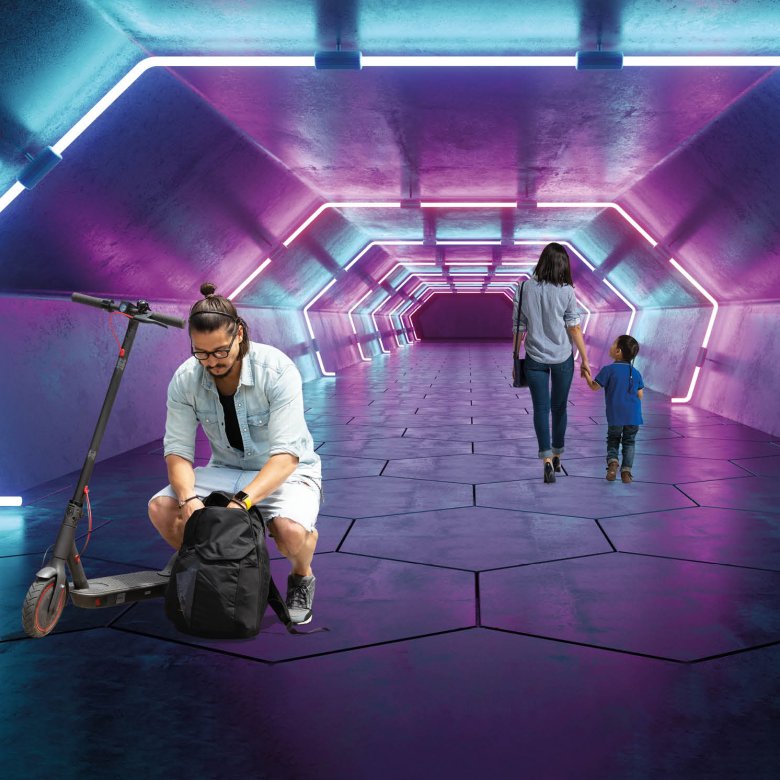 UniTunnel - No Logo
1 April 2023
Plans to develop the network of underground tunnels beneath Falmouth and Penryn have been given the green light by local authorities today.  
The UniTunnel project will utilise pioneering technology to create improved travel links between Falmouth University's campuses, as well as hosting entertainment and activity spaces.  
Encompassing highspeed electric pods as well as a downhill fast lane for skaters and cyclists, an underground music venue with the best acoustics in town and immersive exhibition spaces, the UniTunnel will be another string to Cornwall's cultural bow.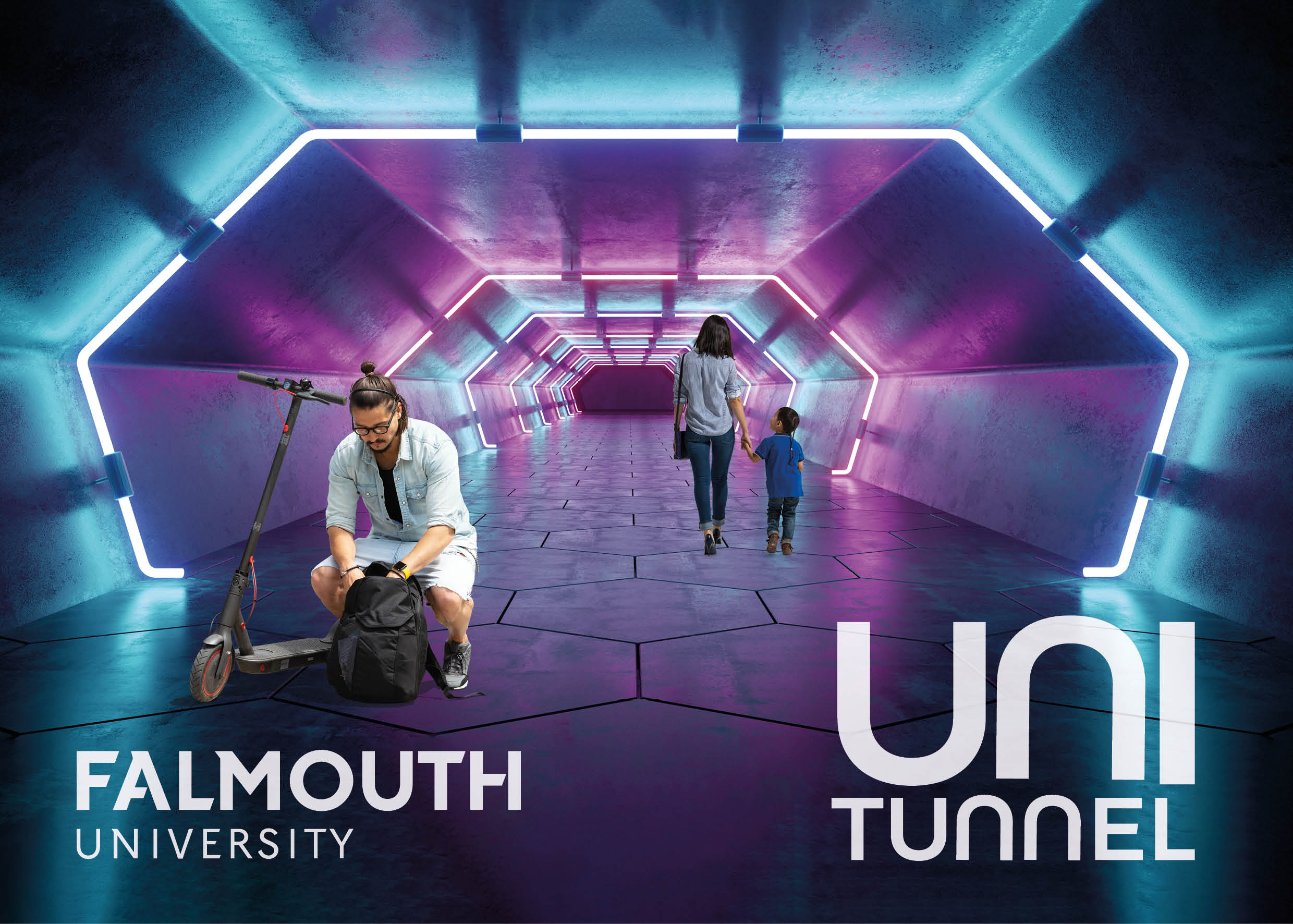 Students and staff from the University's Robotics courses will be brought into the project, designing and building staffing robots, which will serve music venue revellers and assist UniPod travellers. We will of course be providing work opportunities for our students too, as Robot Staff Supervisors.
Falmouth's student population will no doubt be excited by the additional social spaces, while locals, who have spent years lugging their shopping up the area's many hills, will be happy to hear that the tunnel has an entirely level floor with access lifts at each end.
The underground tunnels, which were historically used by pirates for smuggling goods into the towns, actually extend all the way to the battlements at Pendennis Castle. Pipeline plans for the second phase of the development include creating a 'slide' to Gyllyngvase beach from the top of Penryn – the 'Park & Slide' (complimenting Falmouth's existing Park & Ride and Park & Float services). 
A representative from Falmouth University has said of the plans: "As part of the UniTunnel planning process, the student community was asked what they would like to see in the tunnel development. I am genuinely shocked and excited to see that so many of the seemingly outlandish ideas got through. Outside-of-the-box thinking triumphs yet again." 
We anticipate that Phase One of the UniTunnel project will be completed by September 2026, and Cornish legend Betty Stoggs is already lined up to cut the ribbon at the opening ceremony.