Government Award for Launchpad Programme
20 September 2019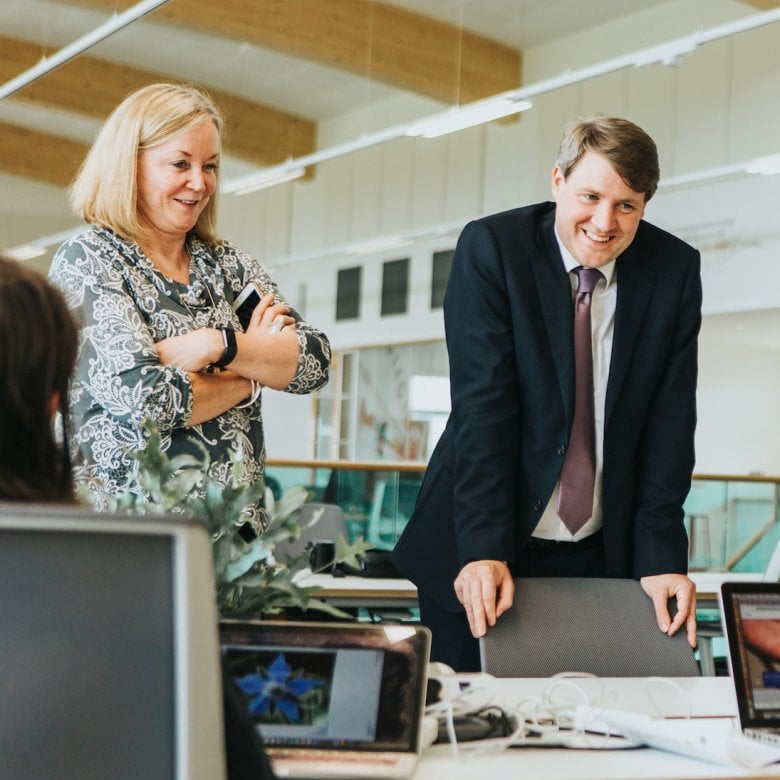 news_UEZ
Falmouth University's Launchpad programme has been named as one of only 20 new University Enterprise Zones (UEZ) by UK Research and Innovation.
UEZ status for Falmouth represents official UK Government recognition of the importance of its business incubation programme, Launchpad, in supporting the growth of the Cornish economy.
Launchpad is a ground-breaking programme part funded by the European Regional Development Fund and Cornwall Council. It matches digital creatives and entrepreneurs with industry-leading partners, including Amazon Web Services, Sony Interactive Entertainment and Goonhilly Earth Station, to build innovative digital businesses based in Cornwall.
The UEZ award includes £1m of match funding in 2019/20, which is expected to unlock a further combined funding package of £8m.
Commenting on the designation of UEZ status, Vice-Chancellor Professor Anne Carlisle OBE said:
We are delighted to be awarded UEZ status. This is a great endorsement of the programme and acknowledgement of the University's role in driving Cornish growth and prosperity through shared knowledge, innovation with industry and support for entrepreneurship.
"The key to Launchpad's success is its alignment with the needs of the local economy and our strong relationships with Cornwall Council and sector-leading partners.
"We are very proud of what the programme has achieved so far. However, we are continuing to work hard to deliver the opportunities and investment that will transform the Cornish economy through high-value, high-growth businesses and jobs."
Cllr Bob Egerton, Cornwall Council Cabinet portfolio holder for Culture, Economy and Planning, added, "This announcement is great news for Cornwall. We are increasingly seeing technology rapidly changing the way we live and work and it is clear that creativity and the digital economy will be key to creating high value jobs and products here in Cornwall. That's why we've put this sector at the centre of our economic development strategy.
"I am pleased that Cornwall Council is a partner in the Launchpad programme. It's building on Cornwall's creative and pioneering heritage, to create exciting, Cornwall-based businesses that are responding to commercial opportunities in emerging and growing global sectors."
Announcing the new UEZs, Minister of State for Universities, Science, Research and Innovation, Chris Skidmore MP said, "Small businesses are the lifeblood of our economy, and Falmouth has a thriving ecosystem of local businesses and entrepreneurs whose creativity and determination help underpin the UK's position as a leading innovator.
"Alongside this, many of Falmouth's research community are right on the precipice of turning ground-breaking ideas into real products and services which could change the lives not just of people in the local community, but people around the world.
"Today's funding will not only help local scientists take their ideas from lab to market – but will also support an enterprise hub at Falmouth University. Providing space for local businesses to forge crucial partnerships, the UEZs will create jobs, drive local growth and provide SMEs with a vital steppingstone to succeed."