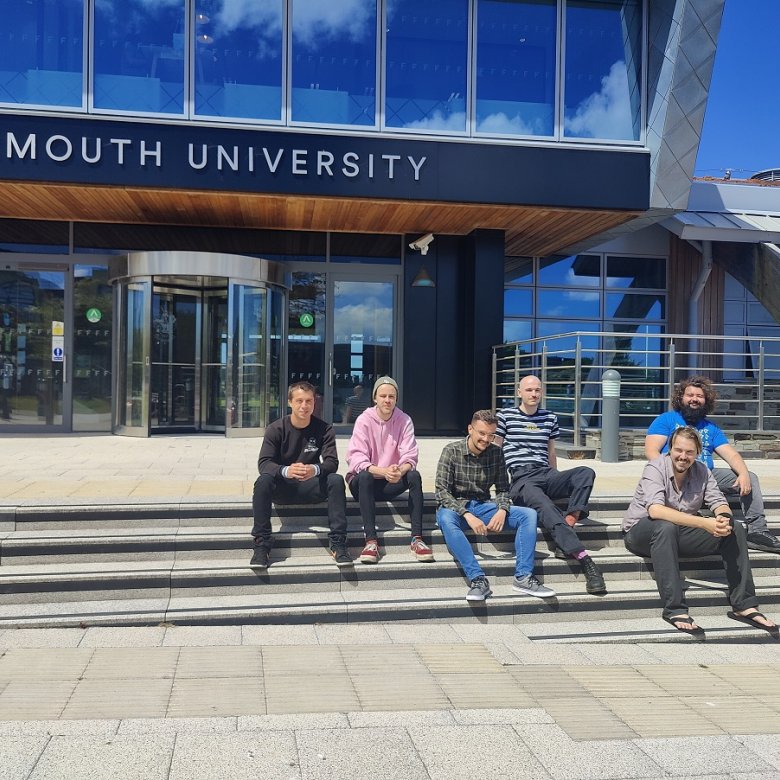 Team Hungry Billy
Ben Drees, Chris Bowler, Harry Good, Jacopo Martinello and Thomas Turner joined Launchpad in September 2020, they quickly formed games team, Hungry Billy, and are working towards their first release.
With a broad skillset across the team from agile management and gameplay programming to storytelling, design and 3D animation; Ben acts as the Lead Producer, Chris is the Technical Lead, Harry is the Lead Designer, Jacopo works as Art Director and Thomas is Lead 3D and Environment Artist. We recently chatted to the team about their Launchpad journey so far and future plans.
Why did you want to join Launchpad?
We wanted to meet like-minded people to build an indie games start-up and break into the industry.
Tell us about your journey so far, what's the biggest benefit?
The great mentors we have access to and the doors that were opened for us by Launchpad, as a games company we already know that the market space we are going into is going to be a nightmare. However, due to the contacts Launchpad has linked us with we have support from people that are far wiser than us. The feedback and information that they have imparted on to us has already greatly helped and we hope to keep this relationship blooming in the years to come. And being able to work with other people who share the same passion.
We've got a brand-focused approach. We want people to wonder what the Hungry Billy Devs are working on next, not just locked into one of our games.
And what's been the most challenging aspect?
Lockdown was challenging; working from home impacted our ability to communicate and this led to some tension to build within the team. It's important to support your team members.
Building a game and a business as well as doing a masters – you can't let your academics slip because you won't achieve your masters but you can't let the game fall behind because then you won't have anything to show to investors.
Tell us about your game
We're building a rouge-lite/souls-like game, which is where the player progresses and improves each time they play, even when they fail. It's set in a pre-renaissance world that has been broken apart into floating sky islands, where the player is the avatar of a demon, killing all life in their path as they explore each of these islands.
It's aimed toward players that are already invested in this market, interested in the indie scene and want a game with non-traditional approaches, such as playing from the villain's perspective or made with a Faux 2D/3D Cardboard art style.
And your brand...
We've got a brand-focused approach. We want people to wonder what the Hungry Billy Devs are working on next, not just locked into one of our games. This aspect is really important for us. We've also just started selling merchandise, which is going well.
What's up next for you?
We're planning on attending events, where we can start to reach out to new contacts within the industry. We've got our first pitch talk in the next few weeks. And we're setting up more social media platforms, so we can engage more with our community, this being platforms like Twitch and Patreon.
As for the game we're currently aiming to get a demo ready for late august, this will also hopefully include other bits like a teaser trailer and gameplay walkthrough video.