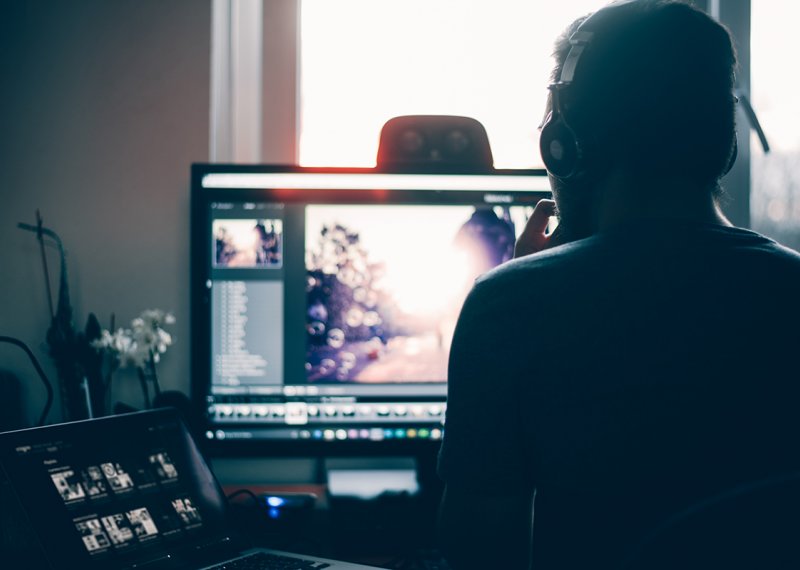 Tuition fees per individual
£550*
Available courses

21 April - 26 May, weekly, 09:00 - 13:00 

12, 14, 15, 16 June - daily, 09.00 - 16.30 (except 12 June, 09:00 - 12:00)

17 July - 21 July, daily, 09:00 - 13:00 (except 19 July, 09:00 - 16:30)

We will deliver this course via Microsoft Teams which you can install for free. We can provide the Adobe licence for the duration of the course and the ACP exam will be delivered online.
*If you're a student or staff different fees apply. Please visit our dedicated student and staff areas for specific information.
Become an Adobe Certified Professional
Build the skills to edit digital video using Adobe Premiere Pro, learning basic and advanced modes of non-linear editing techniques.
Who's the course for?
This course is for anyone who wants to learn Adobe Premiere Pro up to an advanced level, and edit videos for different platforms, including web and DVD. You don't need to have any video editing knowledge or experience. Build the skills to edit digital video using Adobe Premiere Pro, learning basic and advanced modes of non-linear editing techniques.
The course will start with an overview of the Adobe Premiere Pro CC. We will then begin to look at the fundamentals of time lines, effects and what Adobe Premiere Pro can do.
Touring the Adobe Première Pro workspace
Customizing the workspace
Adobe Mercury Playback Engine Performance
Preferences, and Managing Assets
Importing assets & Managing media in bins
Editing clips on the Timeline
Working with Source Monitor editing tools
Exploring time saving editing tools
Making rolling, slide, and slip edits
Program Monitor's Lift and Extract buttons.
Replacing a clip and replacing footage
Editing with In and Out points around a clip
Creating sub clips from the Source Monitor
Unlink multiple selected clips
Using slow motion and reverse motion techniques
Adding transitions
Changing parameters in the Effect Controls panel
Working with the Effect Control panel's A/B feature
Add key frames
Applying the Motion effect to clips
Changing clip size and adding rotation
Applying effects to multiple clips
Adding key framing effects
Using nested sequences
Nesting clips
Adjusting audio volume
Adding J cuts and L cuts
Overview of export options
Exporting single frames
Working with Adobe Media Encoder
Using formats
Creating Dynamic Titles
Adding text effects: sheens, strokes, shadows, and fills
Colour keying
Ultra Key
Output
You will have access to online learning resources and prep exams to prepare for your Adobe exam.
Attaining the ACP Certification 
At the end of the course you'll be able to take the ACP online exam. You'll receive ACP status on successful completion of the exam and will also receive a digital badge and certificate. The badge can be attached to your LinkedIn, Twitter and Facebook profile as well as put on your email signature.
*The ACP qualification last three years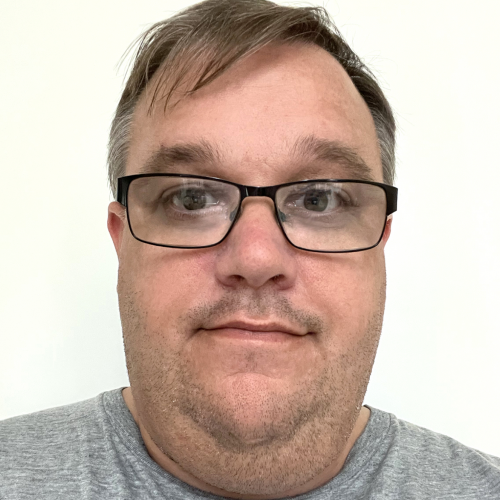 Matthew Abbot
Matthew Abbott - Course Lead
---
Matthew is a digital skills trainer at Falmouth, specialising in Microsoft Office 365 and Adobe Premiere Pro. He delivers a range of Adobe and Microsoft Courses including Microsoft Office Specialist (MOS) and Adobe Certified Professional (ACP) courses. He holds a degree in sustainable product design and a PCET teaching certificate and have taught as a Senior Technician at Falmouth University for over 20 years.