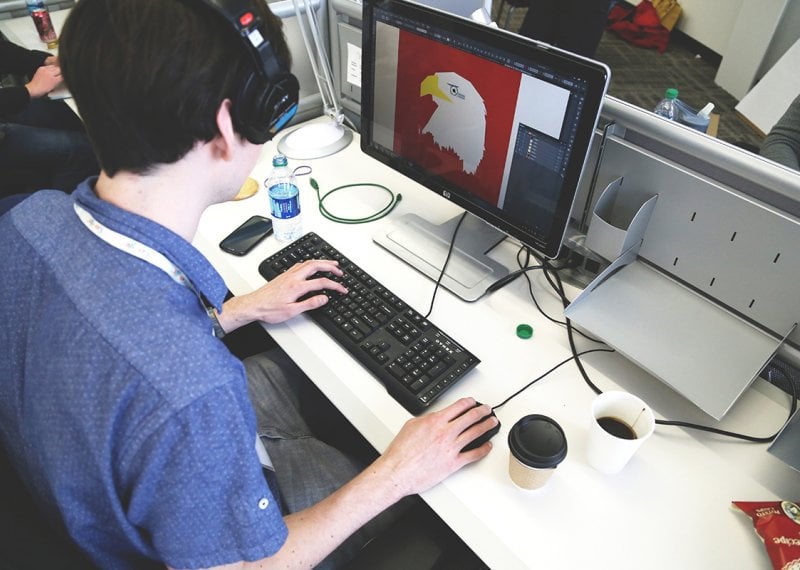 Tuition fees per individual
£690*
Available courses

Online:  

22 Jan - 18 Mar, Weekly, Mon eve, 5.30pm - 8pm 

On Campus:  

24 Jan - 20 Mar, Weekly, Wed eve, 5pm - 8pm 
We will deliver this course via Microsoft Teams which you can install for free. We can provide the Adobe licence for the duration of the course and the ACP exam will be delivered online.
*If you're a student or staff different fees apply. Please visit our dedicated student and staff areas for specific information.
Become an Adobe Certified Professional
Learn to create professional layouts for web, print or mobile devices using Adobe Indesign, the industry leading page design and layout tool.
Who's the course for?
This course is for designers, or people transitioning into a design job or taking on design responsibilities who need to use Adobe InDesign to create design layouts for print and digital output. These might include Magazine layouts, interactive PDFs, leaflets and other design documents. You don't need any previous experience with Adobe Indesign.   
This course will enhance your digital skills in the competitive job market. At the end of the course you will be provided with the opportunity to take an online Adobe exam and become an Adobe Certified Professional.
What you'll learn
This course provides the user with all the training required to be confident in using Adobe InDesign - the industry leading page design and layout tool, to create various documents, ranging from single page flyers, to more complex multi page brochures and presentations. By taking this course, users will not only gain a good working knowledge of the InDesign programme, but will also have the opportunity to again ACP accreditation status to validate their skills.
Discover what Indesign is
Become familiar with the Indesign workspace
Create, edit and work with new documents
Use rulers, guides and grids
Place and import text into a document
Use character and paragraph formatting
Understand typographical terms
Wrap text around an object
Place graphics and images onto a page
Apply different fitting options
Use the links panel to manage images and graphics
Ensure images are 'print ready'
Apply various transformations to images
Make new colour and gradient swatches
Apply colour to both objects and type
Create and apply paragraph styles
Work with master pages
Use layers to organise layouts
Create and edit tables
Draw and edit basic shapes
Work with grouped objects
Align and distribute objects
Use the Pathfinder panel to edit shapes
Discover the Pen tool and its capabilities
Add different effects to objects
Create and save object styles
Add interactive elements into documents
Export and publish interactive pdfs
Include animation in a document
Check for any errors in a document
Package a document
Create a print ready pdf files
You will have access to online learning resources and prep exams to prepare for your Adobe exam.
Attaining the ACP Certification 
At the end of the course you'll be able to take the ACP online exam. You'll receive ACP status on successful completion of the exam and will also receive a digital badge and certificate. The badge can be attached to your LinkedIn, Twitter and Facebook profile as well as put on your email signature.
*The ACP qualification last three years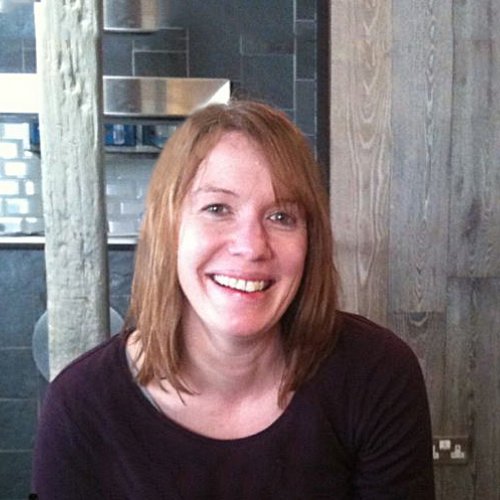 Lisa Wallace
Lisa Wallace - Course Lead
---
Lisa delivers courses across the Adobe ACP range and bitesize courses. Her key areas of training include Photoshop, Indesign and Lightroom. Lisa has a background in Graphic Design with industry knowledge and skills that are valuable to all students on the courses she teaches.