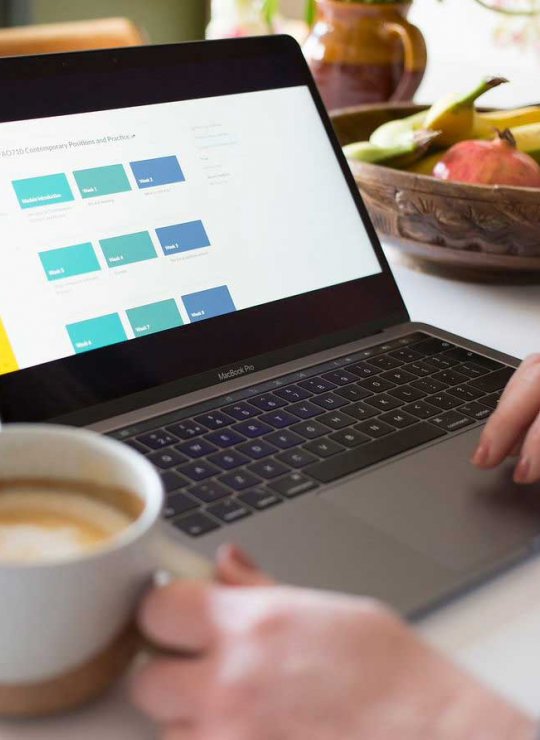 UI Design: Designing Engaging User Interfaces
Elevate apps and digital platforms for your business.
Course overview
This online short course in user interface (UI) design has been designed specifically for people working in small or medium sized businesses looking to leverage the power of UI design for business growth.  
Whether you are currently leading on UI design within your company or are supporting on day-to-day activities as part of a wider role, this course will give you the confidence to use design tools and visual design principles to create interfaces for apps, software and websites that are engaging, responsive and easy to use.  
Co-developed by experienced subject specialists and embedded in Falmouth University's renowned creative and industry-focused environment, you will gain the contemporary knowledge and skills required to bring digital innovation to your business.  
You will:
Develop an understanding of the fundamentals of UI design  
Learn about the different steps and parts of the design process  
Understand and apply key principles of visual design, including typography and colour 
Discover about design patterns, libraries and trends 
Design user interfaces that will help your business to achieve its objectives in the most effective way  
Sharpen your critical thinking and analytical skills  
Build the confidence to be creative and experimental in your approach 
You can apply online for this short course by clicking the button and filling in the application form: