Senior Lecturer, Graphic Design
Dion has been a senior lecturer at Falmouth University on the BA(Hons) Graphic Design course since 2011, working to explore connections between people and process to help enable both new 'works' and new models of 'making'. His primary focus is on exploring potential critical and creative 'ways of operating' through the habitual use of constraints as a conceptual framework.

His studio practice has centred around collaboration, opening up opportunities to work with film directors, sound designers, writers, poets & other artists. His work has been exhibited at (amongst others) The Royal College of Art (London, UK), Newlyn Art Gallery and The Eden Project (Cornwall, UK). He has delivered conference papers, lectures and workshops at (amongst others) Design School Kolding, Cumulus Conference; WERKWOCHE: International Design Week at University of Applied Sciences Augsburg, Faculty of Design; Society for Artistic Research (SAR) / University Of The Arts Helsinki: International Conference on Artistic Research.

Dion continues his own studio practice, is part of a research project rethinking the creative process with Andy Neal and also forms one third of 'Various Writings', with Maria Christoforidou and Lizzie Ridout, an arts-based research platform and programme of exhibition/publishing projects investigating acts of writing. 

External Links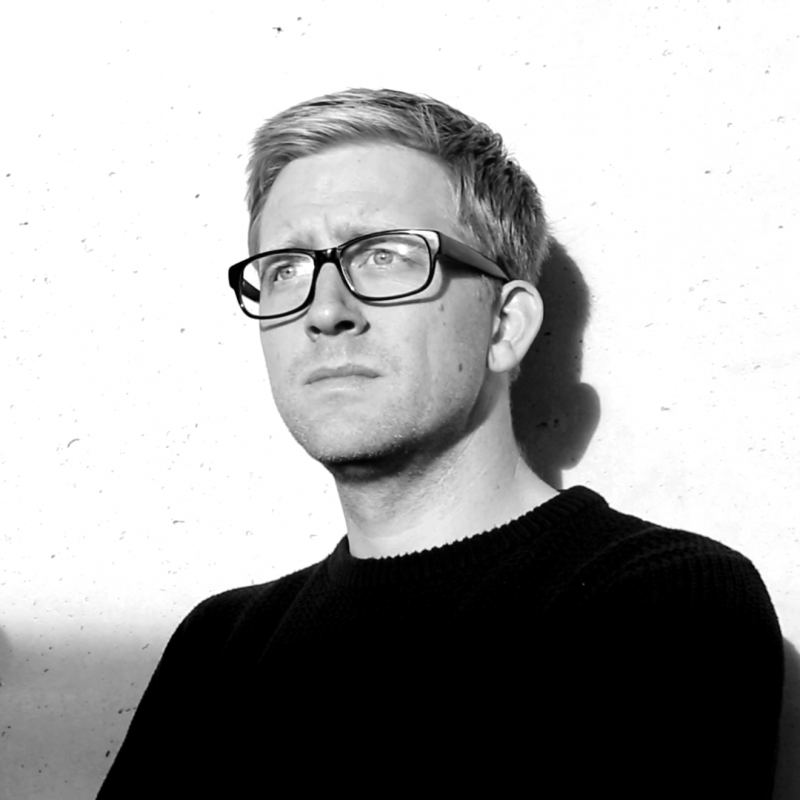 Contact details
Qualifications
| Year | Qualification | Awarding body |
| --- | --- | --- |
| 2010 | MA Graphic Design | Falmouth University |
| 2009 | BA (Hons) Graphic Design | Falmouth University |
Research interests and expertise
Dissociative creativity:
Exploring potential critical and creative 'ways of operating' through the habitual use of constraints as a conceptual framework. Working with colleague Andy Neal to rethink (learning and teaching) the creative process and search for ways of building on and developing new patterns of working. In a world where change is the only constant, the need for creative practitioners who can move beyond themselves and continually re-invent the way they work has never been so important. This research takes many forms: curriculum development, pedagogic research papers, workshops and a forthcoming publication.
Various Writings:
Various Writings is a collaborative project of multidisciplinary artistic research that investigates heterogeneous aspects of writing. The context of this research is the ongoing discourse on the future of writing, the gesture of the writing act and writing as memory.

Various Writings is a research project initiated by Maria Christoforidou, Lizzie Ridout and Dion Star. It is both a research platform and perpetual generator of activity – conversations, exhibitions, events, artworks, texts, acts, workshops, publishing – contemplating the conceptual nature of writing, through the deliberate disruption of its structures and conditions.  

The School of Various Writings is the pedagogic wing of Various Writings. Our workshops and projects aim to support students exploring writing as both a tool and a discipline. We encourage open-ended enquiries, nurture critical thinking, risk-taking and 'play', and support students in considering alternative audiences for their work and therefore their modes of communication. The projects allow for a focus on independence and interdependence and provide a greater understanding of risk taking and how it supports a student's creative development. 
The Marine Debris Typeface Project: 

A study of found local vernacular letterforms and is part of an ongoing investigation info Type and Place. An attempt to subvert the relationship between production and waste, with the creation of a working font through the chance discovery of marine litter. The found type highlights the need to design out waste and calls for design to play a more integral role in the circular economy. The relationship between these found objects and their (our) environment is inseparable, yet if issues of their impact are to be communicated to a new audience, separation is exactly what is needed, a new approach reacting against the cliché of folk-art environmentalism. The twenty six letters work not only as a graphic notation of language, but also as a comment on the environmental challenge of disposable manufacturing. 
Selected recent papers, workshops & exhibitions:

July. 2017; Various Writings: Chapter Two. MIX2017 - Writing Digital. Conference Paper. Bath Spa University.
May. 2017; Rethinking Graphic Design Process. Conference Paper. ReDo Cumulus 2017 . Design School Kolding and Cumulus International / Denmark. ISBN 9788793416154
April. 2017; Various Writings: Chapter One. Conference Paper. University of the Arts Helsinki, Finland.
Nov. 2016; Störung Workshop & Lecture. WERKWOCHE: International Design Week, University of Applied Sciences Augsburg. Faculty of Design.
Research centre and group affiliations
DiaGram
Research Topics
Process
process oriented practices
dissociative creativity
Writing
material writing practices
pseudo writing
The Gesture of Writing
oulipo
Film
Publications and research outputs
Article
Book Section
Neal, Andy

and

Star, Dion

(2017) [DiaGram]; Rethinking Graphic Design Process. In: REDO: Cumulus REDO Conference Proceedings, Design School Kolding 30 May - 2 June 2017. ReDo Cumulus 2017 . Design School Kolding and Cumulus International, Online (worldwide) / Denmark., pp. 81-95. ISBN 9788793416154
Conference or Workshop Item
Artwork
Exhibition
Project
Other
Courses taught
BA(Hons) Graphic Design
MFA
Social, community and cultural engagement
Cornish Shovel Installation @ Cornwall Design Season
Carbis Bay. 2011


Cornwall Design Forum & Cornwall Council.
__
Asparagus (collaboration with Clare Howdle) @ 26 Flavours of Cornwall


Eden Project. 2011
The Poly, Falmouth. 2011
Lander Gallery, Truro. 2011


26 Letters Writing Agency & Eden Project.
__
Openbooks


ManyStuff Exhibition and Publication
RCA. 2011


Royal College of Art. London.
__