Tuition fees per individual
£660*
Delivered online

14 April - 5 May 2021 on Wednesdays 09:00 - 16:00

18 May - 25 May 2021 daily 09:00 - 13:00
We will deliver this course via Microsoft Teams which you can install for free. We can provide the Adobe licence for the duration of the course and the ACA exam will be delivered online.
*If you're a student or staff different fees apply. Please visit our Software Training area for specific information.
Become an Adobe Certified Associate
Learn to create professional layouts for web, print or mobile devices using Adobe Indesign, the industry leading page design and layout tool.
Who's the course for?
This course is for designers, or people transitioning into a design job or taking on design responsibilities who need to use Adobe InDesign to create design layouts for print and digital output. These might include Magazine layouts, interactive PDFs, leaflets and other design documents. You don't need any previous experience with Adobe Indesign.   
This course will enhance your digital skills in the competitive job market. At the end of the course you will be provided with the opportunity to take an online Adobe exam and become an Adobe Certified Associate.
Staff or student?
You can access staff and student specific information about software training on our dedicated site. Click the button to
Staff and student info
What you'll learn
This course provides the user with all the training required to be confident in using Adobe InDesign - the industry leading page design and layout tool, to create various documents, ranging from single page flyers, to more complex multi page brochures and presentations. By taking this course, users will not only gain a good working knowledge of the InDesign programme, but will also have the opportunity to again ACA accreditation status to validate their skills.
Attaining the ACA Certification 
At the end of the course you'll be able to take the ACA online exam. You'll receive ACA status on successful completion of the exam and will also receive a digital badge and certificate. The badge can be attached to your LinkedIn, Twitter and Facebook profile as well as put on your email signature.
*The ACA qualification last three years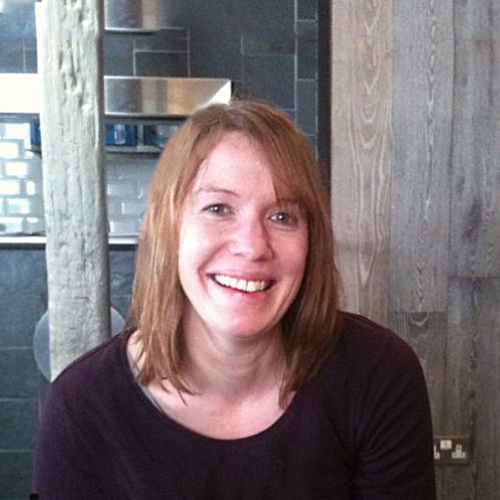 Lisa Wallace - Course Lead
---
Lisa delivers courses across the Adobe ACA range and bitesize courses. Her key areas of training include Photoshop, Indesign and Lightroom. Lisa has a background in Graphic Design with industry knowledge and skills that are valuable to all students on the courses she teaches.
'The combination of clear, interactive resources and the clarity of the teaching helped me understand how to use what could seems daunting piece of software. The teacher was patient and attentive to each student's specific queries. Brilliant course.'
- Sara-Lee McCall, MA Professional Writing